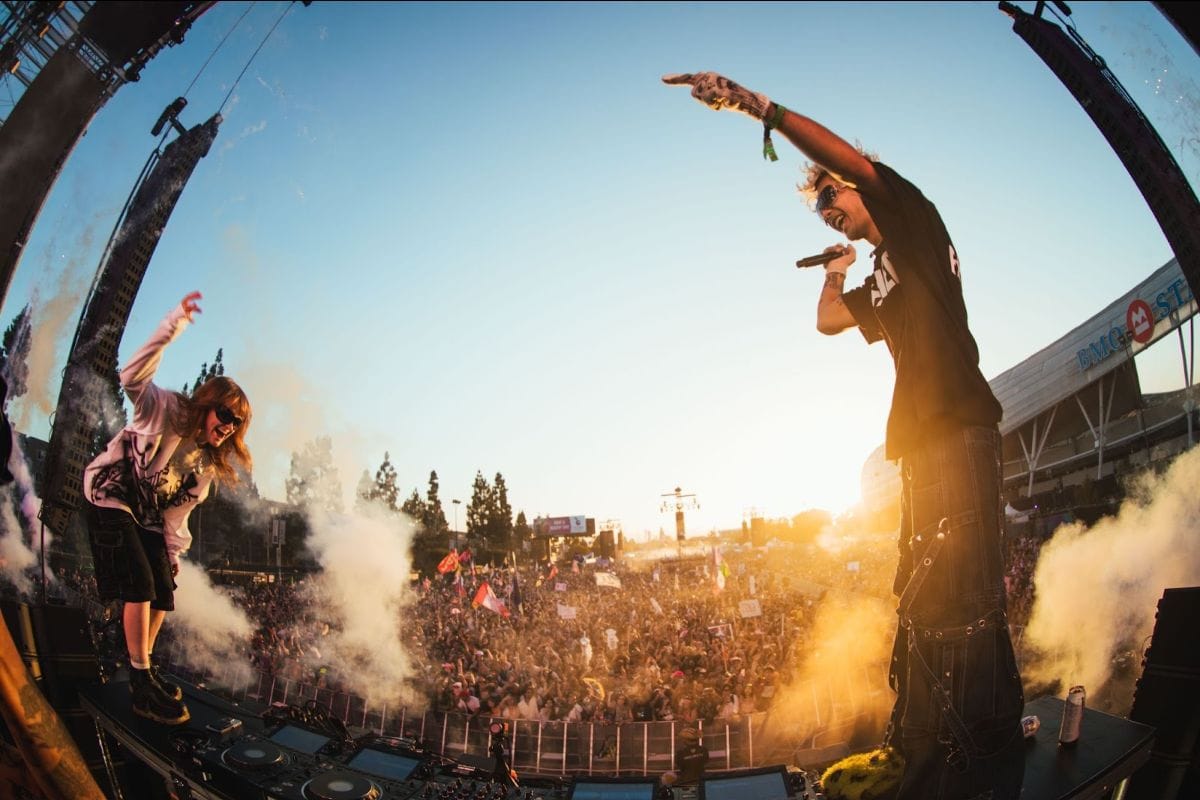 ISOxo shares new sigle 'SHYPOP' with Ninajirachi
Photo by Gina Joy Chong @ HARD Summer
August 25 2023
'SHYPOP with Ninajirachi' by ISOxo is out now, buy/stream it here.
Hotly-tipped San Diego DJ / producer and Dancing Astronaut's "Breakout Artist of the Year 2022" ISOxo returns with his thumping new single 'SHYPOP' with Ninajirachi, out now via 88rising and available on all streaming platforms. LISTEN TO 'SHYPOP' HERE.
First debuted in ISOxo's recent set at HARD Summer Festival, the full-throttle single captures the raw energy and emotion of his legendary live shows. Building from Ninajirachi's saccharine vocal intro, the single launches headfirst into fast breakbeats, sirens and a pounding mosh-worthy bass.
Speaking about the release ISOxo says "Creating SHYPOP came from a sentimental place that's been driving the meaning behind some of my music. It touches on the insecurities I've felt both as an artist and in life, wanting to push myself to be better."
The track is another taster of ISOxo's long-awaited debut album, kidsgonemad!. The album – "one of the most anticipated electronic debut albums in recent memory" (EDM.com) – was first announced via a theatrical curtain drop following back-to-back sold-out nights at the Fonda Theatre in Los Angeles. Breaking a months-long dormant period, ISOxo recently announced that the album is finally completed.
Despite going dark on social media for much of the last 8 months, ISOxo has nevertheless achieved many new milestones this year. 2023 kicked off with a surprise back-to-back set with the legendary Skrillex in ISOxo's hometown of San Diego. The two artists have rapidly become friends and close collaborators, with snippets of unreleased material teased in DJ sets and popping up across social media. ISOxo also made his debut festival appearances at Ultra Music Festival, The Do Lab at Coachella, 88rising's Head in the Clouds Festival New York, and Electric Forest – all of which were hailed by attendees as among the Top 3 festival performances.