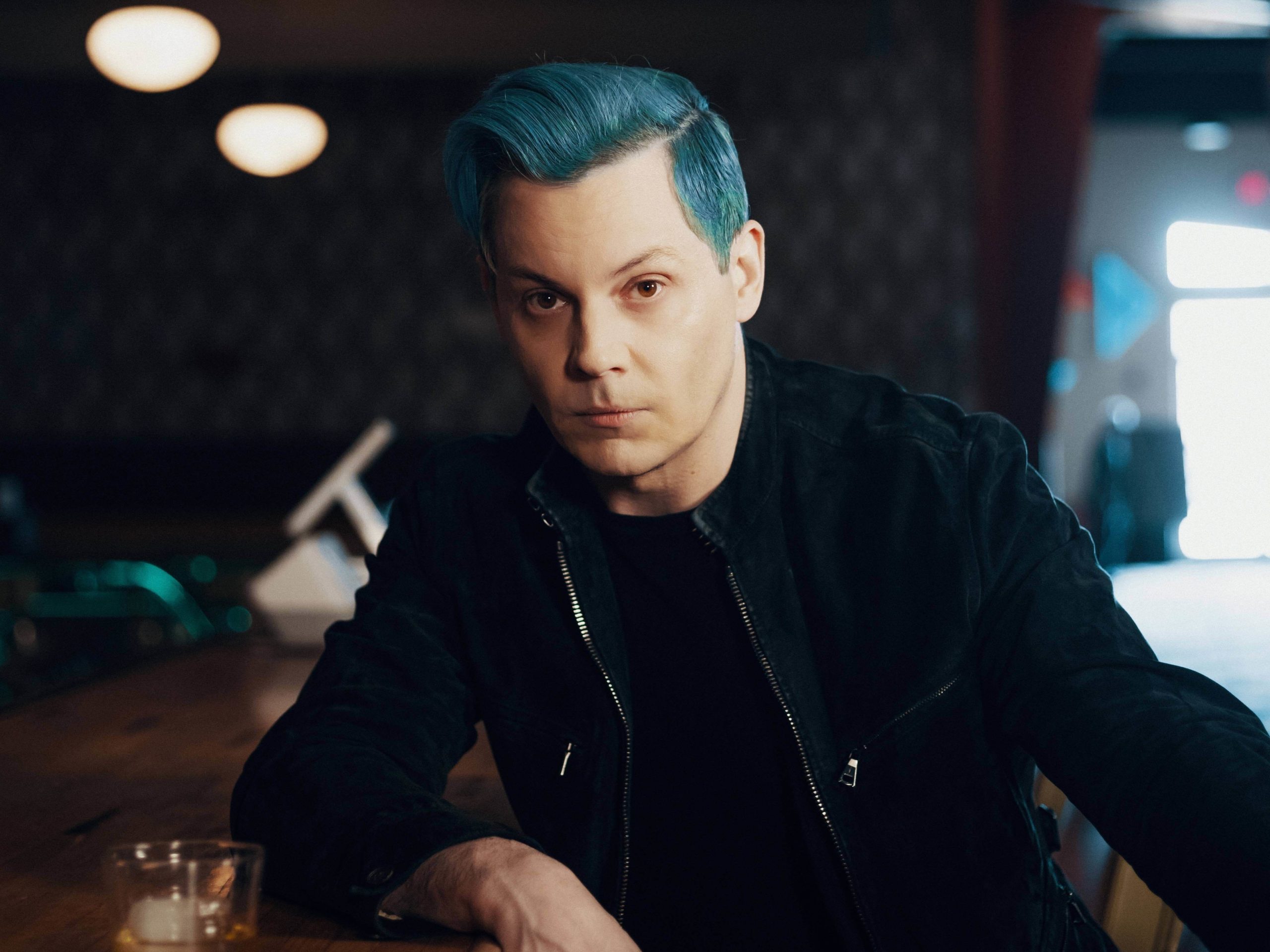 Jack White shares 'Hi-De-Ho' featuring Q-Tip
FEAR OF THE DAWN LP OUT APRIL 8 + ENTERING HEAVEN ALIVE LP OUT JULY 22 VIA THIRD MAN RECORDS
ACCLAIM FOR JACK WHITE
"White remains a rock and roll white guy who isn't afraid to wrestle with big issues"
Rolling Stone
"Mythical"
Pitchfork
"Strung-out vocals"
Double J
‌"Intricate‌ ‌and‌ ‌imposing‌"
The Guardian
"Enigmatic"
Tone Deaf
"White really is Dr Seuss for grown-ups"
The Music
Jack White has released 'Hi-De-Ho', the latest single from FEAR OF THE DAWN (out April 8), featuring a collaboration with A Tribe Called Quest figurehead and acclaimed artist and producer Q-Tip. The blistering new single is joined by 'Queen of the Bees', featured on White's second new album of the year, ENTERING HEAVEN ALIVE, which is set for release on July 22. LISTEN HERE.
FEAR OF THE DAWN is also now available for pre-order and pre-save digitally. Vinyl and CD pre-orders are available as well, along with a newly announced CD Box Set with an exclusive t-shirt at thirdmanstore.com and a limited-edition cassette via Newbury Comics. In addition to the standard black vinyl version of FEAR OF THE DAWN, five limited edition vinyl variants have been announced: a midnight blue vinyl version with a screen-printed jacket available to Third Man Records Vault Members in the Vault Novelties store, astronomical blue vinyl at select independent record stores, moon glow white vinyl at Target (US), and a split moon glow white & astronomical blue LP with an 11"x11" screen printed poster and Third Man Records compilation CD at Rough Trade Records. An exclusive slip mat is also available with the album only at Urban Outfitters.
As noted, FEAR OF THE DAWN will be followed this summer by ENTERING HEAVEN ALIVE, due via Third Man Records on July 22. Vinyl and CD pre-orders are available now. Complete details on digital pre-orders and vinyl variants will be announced soon.
White recently announced the first dates of The Supply Chain Issues Tour, with shows in North America, Europe, and the United Kingdom. Produced by Live Nation, the tour – which features White's first headline shows in four years – begins with two sold-out FEAR OF THE DAWN album release shows, set for April 8 and 9 at Detroit's Masonic Temple Theatre, and then continues through late August. Please visit jackwhiteiii.com/tour-dates for full tour dates.
'HI-DE-HO' is out now, buy/stream it here.
JACK WHITE
FEAR OF THE DAWN LP
(Third Man Records)
Release Date: April 8
PRE-ORDER HERE
Tracklist:
1. TAKING ME BACK
2. FEAR OF THE DAWN
3. THE WHITE RAVEN
4. HI-DE-HO (W/ Q-TIP)
5. EOSOPHOBIA
6. INTO THE TWILIGHT
7. DUSK
8. WHAT'S THE TRICK?
9. THAT WAS THEN (THIS IS NOW)
10. EOSOPHOBIA (REPRISE)
11. MORNING, NOON AND NIGHT
12. SHEDDING MY VELVET
JACK WHITE
ENTERING HEAVEN ALIVE LP
(Third Man Records)
Release Date: July 22
PRE-ORDER HERE
Tracklist:
1. A TIP FROM YOU TO ME
2. ALL ALONG THE WAY
3. HELP ME ALONG
4. LOVE IS SELFISH
5. I'VE GOT YOU SURROUNDED (WITH MY LOVE)
6. QUEEN OF THE BEES
7. A TREE ON FIRE FROM WITHIN
8. IF I DIE TOMORROW
9. PLEASE GOD, DON'T TELL ANYONE
10. A MADMAN FROM MANHATTAN
11. TAKING ME BACK (GENTLY)
Stay connected with Jack White:
Website | Facebook | Instagram | Twitter | YouTube