Jaecy returns with emotive new single 'Break Bread'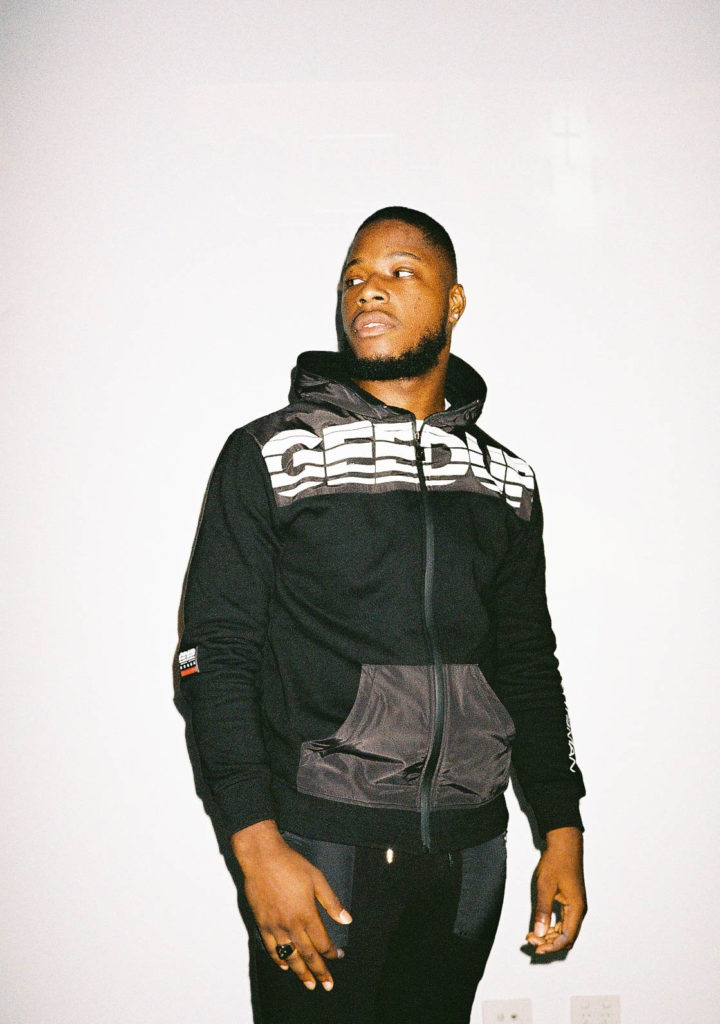 SUPPORT FOR JAECY
"A name that you'll want to know if you're keeping an eye on rising drill stars in Australia"
Cool Accidents
"Jaecy delivers bars with conviction and confidence far beyond his years"
Filter Zine
"Songs like this one are a big part of why we've been rinsing Jaecy CONSTANTLY
on Unearthed radio in 2020. Big year for the dude with big songs"
Tommy Faith (triple j Unearthed)
"Someone that seems to constantly one-up himself with every release"
Pilerats
Sierra Leonean born, Eora/Bankstown raised artist Jaecy has just released his latest single 'Break Bread'. LISTEN HERE, WATCH HERE.

A difficult year mostly surrounded by negativity due to the pandemic, Jaecy has managed to maintain a steady focus towards becoming one of the best prospects to come out of Western Sydney. The young African Australian artist currently has over two hundred thousand monthly listeners on Spotify amongst a range of playlists across the many digital service providers. It's safe to say his second release for the year is going to be no different to the current flow of things.

Jaecy's words reflect an emotional honesty that depicts his life now and dives deeper into who Jaecy is as an individual in his new single 'Break Bread'. His personal struggles and trauma are contrasted with a celebration of his freedom and as per the track title, Jaecy also acknowledges and thanks those most important to him on this journey.

On the track, Jaecy shares "Break Bread is in my personal top 5. So many real-life situations explained in a song. I kinda pictured me riding out on a highway and just listening to it. I'm 1000% sure people will love it. I'm all about feel-good music heading into summer".

Produced by the talented R&B sensation, Kenyyon Brown, there is a strong, yet feel-good West Coast sound that allows Jaecy seamlessly to blend rap and R&B, switching between harder Western Sydney rhymes and melodic singing. With an unreal effortless catchy hook on the laidback beat, the Afro Australian artist's smoothness draws a very natural resemblance to sonics that are currently being curated by Los Angeles superstar, Blxst.

'Break Bread' is out now, buy/stream it here.
Stay connected with Jaecy:
Facebook | Instagram | YouTube
ABOUT JAECY
The moniker of John Charles, Jaecy spent much of his adolescence surrounded by close friends of diverse backgrounds, who helped to shape his musical upbringing with 50 Cent, Skepta, Stormzy and more. Over time, he began to feel a deeper connection and pull towards UK drill, the genre he found most exciting and relatable to his everyday life. Now, Jaecy has emerged as one of the key artists bustling in Western Sydney's hotbed of talent, drip-feeding singles over the last two years. With only 3 releases in 2020, including his break out hit 'WHAT'S GOOD ft. Delawou', 'TRAP TO CHURCH ft. Hooks' and 'LOVE ME OR LOVE ME NOT', Jaecy finished the year with just under 8 million streams across all digital streaming platforms, and 800k views on YouTube alongside support from triple j Unearthed, FBi Radio, Filter Zine, Cool Accidents and more. Today Jaecy steadies to his imminent rise, with more in store for 2021.