Jean Dawson releases highly anticipated new album CHAOS NOW* with features from Earl Sweatshirt, Isiah Rashad + more
Photo by Nico Hernandez
October 10 2022
PRAISE FOR Jean Dawson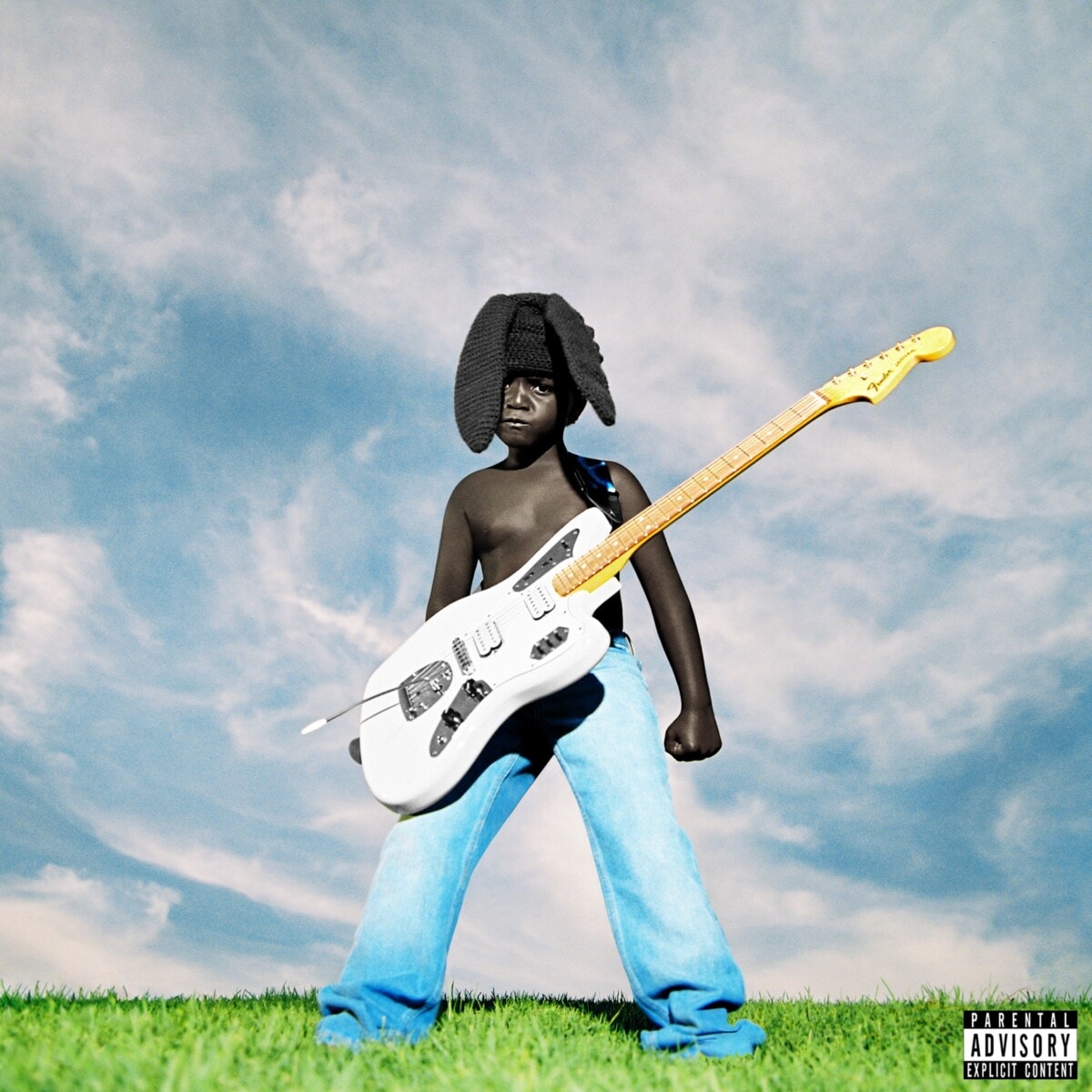 TRACKLIST
*
THREE HEADS*
GLORY*
KIDS EAT PILLS*
POSITIVE ONE NEGATIVE NOW*
BAD FRUIT* (ft. Earl Sweatshirt)
0-HEROES*
SCREW FACE*
PORN ACTING*
BLACK MICHAEL JACKSON* (ft. George Clanton)
HUH*
SICK OF IT*
PIRATE RADIO*
CHAOS NOW* LP is out now, buy/stream it here.
Polymath Jean Dawson has released his highly anticipated new album CHAOS NOW*, boasting features from Earl Sweatshirt, Isaiah  Rashad  and George Clanton. LISTEN HERE.
CHAOS NOW* houses a collection of songs that are vast and unbound, not existing in a specific genre. A journey through sound, including the overblown 'THREE HEADS*', snappy 'PORN ACTING*' and banjo-laced 'PIRATE RADIO*', CHAOS NOW* is a balance of disarray with constraint, light and soft with loud and heaving melodies and instrumentals straddling rap and rock impulses.
Reflective of his influences from Nirvana to The Smiths and Outkast to N.E.R.D., the previously released singles are tempered by the stripped-back acoustic 'GLORY*' bouncing to the psychedelic  'POSITIVE ONE NEGATIVE ONE*' and shoegaze-flecked 'SICK OF IT*'. The result is a rich listen, with Jean's artistry thriving across multiple sonic worlds, lyrically and thematically unlike ever before in his discography.
Speaking to the release, Jean shares "I've been trying to put this album into simple terms and sentences, but the more I try the harder it becomes because it's simply not simple. It is a love letter to all the children that will grow up to change fractions of the world for the result of a greater whole. I hold no lofty ideals on music-making, rather I wish to serve as a proverbial sledgehammer to doors that have been left locked for kids that not only look like me but feel like me."
"Music-making has been the greatest gift I've been given so for that I give you all of me – every emotion, every splinter in my step," he continues. "Feel free to use me as a mirror to see yourself if you wish. I hope to share moments with you, to be a minor theme for your laughs/yells/cries and everything in between. I'm growing up in your eyes, ears, and arms. With this little time we have on this big blue-green rock, I hope that it is well spent with those you love and with no fear under your chest! GO FOR IT!"
Jean's singular sound and impact on the current music landscape have resulted in a worldwide cult following, akin to the transversal stylings of Brockhampton, Kenny Beats and Tame Impala. Through his first two projects Pixel Bath and Bad Sports he caught the attention of notable artists like SZA and A$AP Rocky – both of whom have worked in the studio with Jean recently – and more recently Zane Lowe, who heralded Jean as "one of my favourite, new discoveries of the past year."
Locally Jean will tour his debut Australian shows at Falls Festival around the nation this summer alongside Genesis Owusu, 1300, Ebony Boadu and more, Jean boasts a live show repertoire for which Variety crowned his earth-shattering appearance at Coachella as one of the festival's standout moments.
What grounds his latest project is Jean's motivation to provide a score for the life-and-times of those like him, existing simultaneously in multiple worlds and none at the same time. Through CHAOS NOW*, he hopes to present an open and fluid space to exist without labels, binaries or expectations, inviting listeners to see themselves through his art and albeit temporarily, a space through which to belong. What remains certain is that CHAOS NOW* will undoubtedly cement Jean Dawson as one of tomorrow's most enigmatic and essential artists.