Jitwam announces new album 'Third' out July 22 via Roya
LISTEN TO INFECTIOUS NEW SINGLE 'CONFIDENCE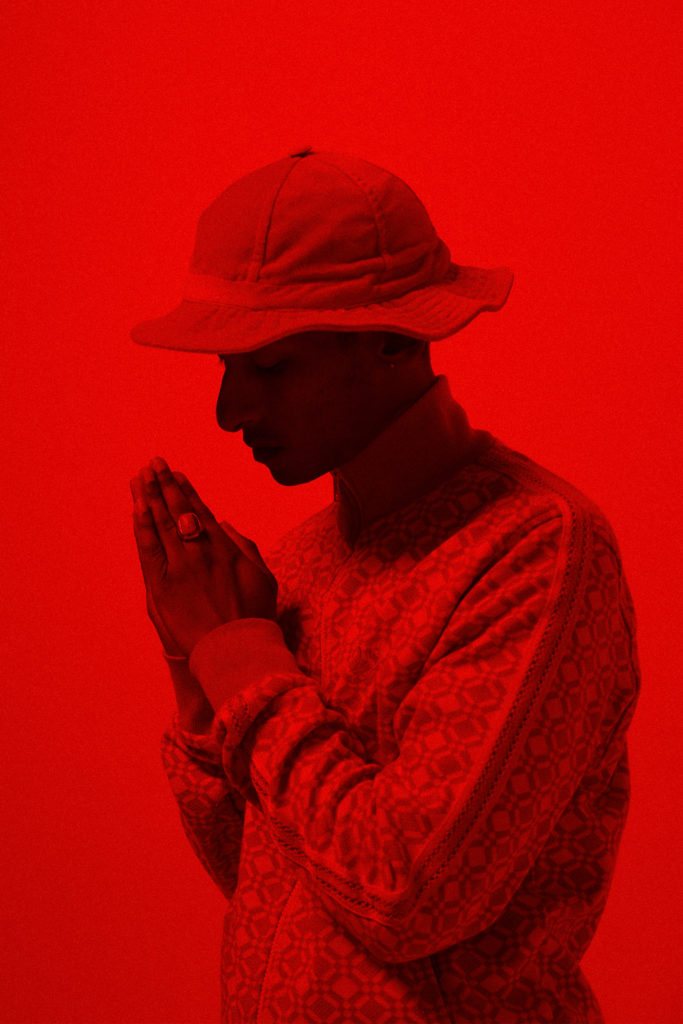 PRAISE FOR JITWAM
"Penchant for stitching together soul, funk, hip-hop, pop – and his own
manipulated vocals – to create dusty, soulful house tracks filled with character"
Resident Advisor
"An inventive sound that blazes new trails"
Bandcamp
"A magnetic journey through a vast array of styles"
KEXP
"Musical nomad"
Purple Sneakers
"Each beat leaves you wishing it would go on for a little longer"
Finding Figaro
"Highly recommended listening"
Balamii
"Basement funk groove"
Test Pressing Magazine
Today, producer and vocalist Jitwam announces his forthcoming record Third via Roya out this July 22. With the news he also shares his latest single and video 'Confidence'. WATCH HERE + LISTEN HERE.
If there's one thing we have taken from Jitwam's sonic output, it's his signature style that covers a broad spectrum of all sounds, bouncing between dance-floor tempos, jazz influences and soulful beatscapes. 'Confidence' adds another high-powered layer to Jitwam's back catalogue, expanding on his beat-making abilities to incorporate tight production with modulated vocals, launching his craft into new heights. Rich in melody and infectious in rhythm, 'Confidence' pays homage to time spent in London and New York, drawing from the bustling metropolitan influences that have allowed Jitwam to understand and experiment with busy instrumentalism.
Speaking to the release, Jitwam reveals "Confidence is that swag in your step. A mantra to your true self to get up and shake the cosmic blues from your head to your toes. A psychedelic brasilian samba-funk odyssey to wake up your booty, and wake up your mind. All u gotta, is do it once now…". The single also arrives with a visual accompaniment directed by Vivek Vadoliya, which brings to life Jitwam's laid back approach to elements of house funk with movements that shift in energy as the song progresses.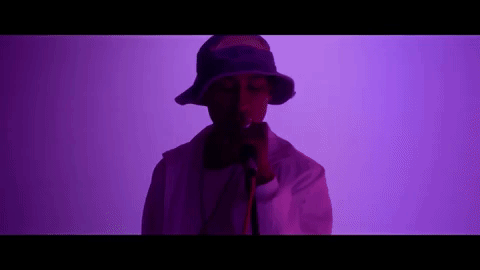 Watch: 'Confidence' (Official Video)
'Confidence' follows Jitwam's last single 'Brooklyn Ballers' which garnered support from the likes of NME, ClashMagazine, Pilerats, Sniffers, DJ Mag, Purple Sneakers and Balamii Radio amongst others, alongside a house-fuelled remix from New York's musclecars. Evoking memories of finding peace within the chaos of daily life, Third skips across genres nimbly with a drunken bravado collecting along the way influences from Latin music, soul, punk, and disco. 'Confidence' is another showcase of how Jitwam has carved out a path unto himself – a welcome and indulgent path to ruminate and wander down.
For Jitwam, his career in music has always felt predestined. The first record he bought – a $2 blank white-label vinyl – turned out to be a Moodymann track, a discovery he made around the same time he found out his music would be featured on Moodymann's DJ Kicks compilation. Finding success through two LPs, 'ज़ितमसिहँ' and Honeycomb, and acclaimed tracks including 'WhereYouGonnaGo' and 'busstop' Jitwam has become a mainstay of the underground, having guested on NTS, WorldWideFM, BBC6Music amongst others. Cementing himself as a global sector, live performer and label front at The Jazz Diaries, he has also remixed Laraaji, collaborated with Folamour – whose Boiler Room has had nearly a million views – as well as Cosmo's Midnight on Defected Records, alongside a feature track on the renowned compilation 'Fabric Presents… Maribou State'.
Jitwam has gone on to captivate crowds and share stages with the likes of Kamaal Williams, Anoushka Shankar, Roy Ayers, Ross From Friends and soon, appearances at RISING Melbourne and VIVID LIVE. More tour details below.
JITWAM
Third
July 22 via ROYA Records

'Confidence' is out now, buy/stream it here.
TRACKLIST
1. India
2. Confidence
3. The Get Down
4. Lalala
5. Equanimity (feat. Melanie Charles)
6. Money & Things!!!
7. Brooklyn Ballers
8. Stranger Danger (In The Streets Of Life)
9. Hey Papi
10. Maryjane
TOUR DATES
Fri 3 Jun – Astral People presents: VIVID Live, Sydney Opera House – Eora / Sydney
Sat 4 Jun – RISING Melbourne, Max Watts – Naarm / Melbourne
Fri 17 Jun – Sideway – Ngunnawal / Canberra
Sun 7 Aug – Defected Croatia, The Garden – Tisno
Sat 13 Aug – Soulheide, Heideglühen – Berlin
Stay connected with Jitwam:
Instagram | Facebook | SoundCloud