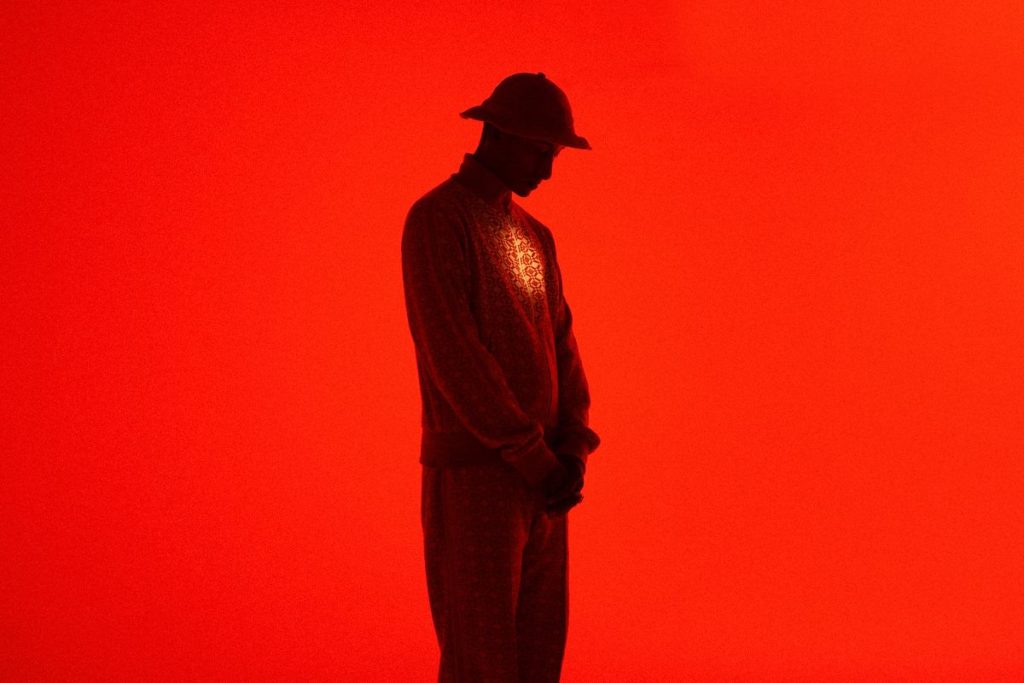 Jitwam continues to tease forthcoming LP with explosive new single 'Stranger Danger', Third LP out July 22 via ROYA
Photo by Sunny Formats
July 14 2022
PRAISE FOR Jitwam
'Stranger Danger' is out now, buy/stream here.
Jitwam today shares 'Stranger Danger', the latest single drawn from his forthcoming LP Third, out July 22 via ROYA. WATCH + LISTEN HERE.
Offering another snapshot of the dancefloor and soul-inspired output of Jitwam's Third is his latest single 'Stranger Danger', which channels psych-funk energy, with punk and hip hop influences, accompanied by an apt music video directed by Vivek Vadoliya. Of the track, Jitwam shares that "This tune reminisces on the psych-funk, a time where the unexpected was to be expected. Through the streets of life, where rock and roll and the blues are cousins to the jazz-funk. 'Stranger Danger' is a strange trip into the unknown, feat a rap from one of my favourite rappers ahkatari from Detroit. The music is supposed to sound like a melting pot, a mish-mash of styles and cultures."
As the fourth and final single to be released prior to the arrival of Third, 'Stranger Danger' follows a steadying drop of releases including 'Brooklyn Ballers', to the infectious 'Confidence' and the soulful 'Hey Papi', each of which have accumulated local and international acclaim from tastemakers including NME, ClashMagazine, Pilerats, Sniffers, DJ Mag, Rolling Stone Australia, Purple Sneakers, Verve Zine, Balamii Radio and more, includingan embrace of Australian radio support across Double J, 2SER, PBS FM, 3RRR, FBi Radio and SYN FM. Jitwam recently remixed the acclaimed English multi-instrumentalist and producer Emma-Jean Thackray, and also performed live at Sydney Opera House for VIVID Live alongside Hiatus Kaiyote, Yussef Dayes and more.
For Jitwam, his career in music has always felt predestined. The first record he bought – a $2 blank white-label vinyl – turned out to be a Moodymann track, a discovery he made around the same time he found out his music would be featured on Moodymann's DJ Kicks compilation. Finding success through two LPs, 'ज़ितमसिहँ' and Honeycomb, and acclaimed tracks including 'WhereYouGonnaGo' and 'busstop' Jitwam has become a mainstay of the underground, having guested on NTS, WorldWideFM, BBC6Music and shared stages withthe likes of Kamaal Williams, Anoushka Shankar, Henry Wu, Ross From Friends amongst others.
Cementing himself as a global sector, live performer and label front at The Jazz Diaries, he has also remixed Laraaji, collaborated with Folamour – whose Boiler Room has had nearly a million views – as well as Cosmo's Midnight on Defected Records, alongside a  feature track on the renowned compilation 'Fabric Presents… Maribou State'.Incorporating sounds from across the world, Jitwam marries incisive political commentary with deep introspection to create work that is, at once, wrenchingly intimate and sweetly playful.