Kavi returns with new club single 'SCANDALOUS'
Photo by @14strk
August 31 2023
PRAISE FOR Kavi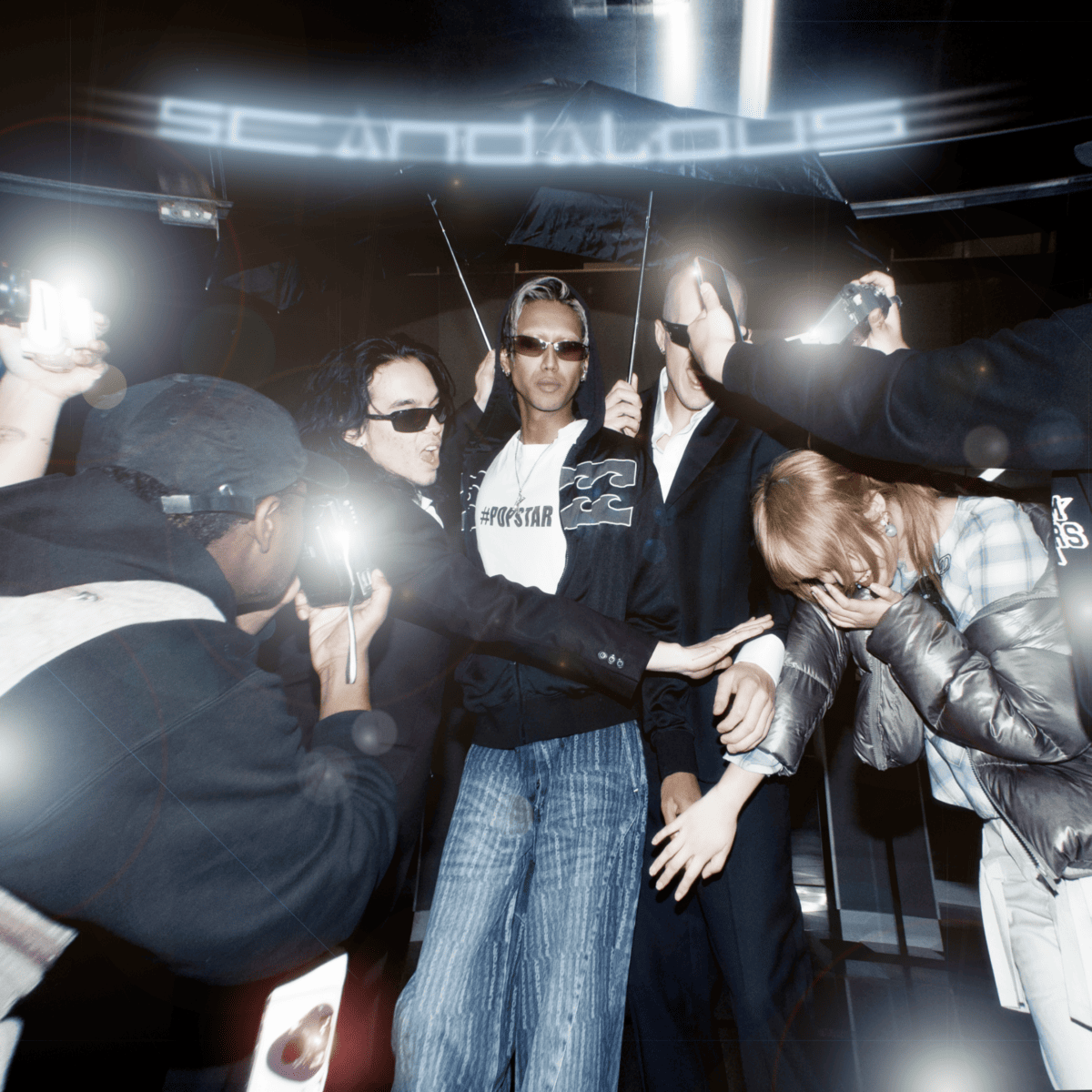 'SCANDALOUS' is out now, buy/stream it here.
Following an FBi Radio 2022 SMAC Awards nomination for 'Next Big Thing', Kavi, the project of Gadigal-based pop artist, DJ, and model Karvesh Pillai, today returns with his latest single 'SCANDALOUS' ahead of multihyphenate performances at BIGSOUND and Heaps Gay 10th Birthday. LISTEN TO SCANDALOUS HERE.
Speeding down a futuristic highway and spanning realms of glimmering electronic pop, the world of Kavi is a sound that fuses the grit of club dance-floors and pop sensibilities to backdrop his lyrical explorations of introspection, love and identity, and no better is quantifiable than his latest drop, the acerbic, addictive 'SCANDALOUS'.
"POV: It's 2012, you're at the club drinking a Four Loko. Fuck, you've spilled it on your galaxy leggings. Ok your Adidas Superstars are fine though, thank fuck. You get your moustache-tattooed finger into position and take a #selfie on your Sony Cybershot for tomorrow's Facebook album upload. Omg wait. Is the DJ is playing that new Kavi song? Omg ok yep gtg, Kavi is literally the most iconic popstar of all time."
Fitting neatly alongside the work of Charli XCX, Shygirl and jamesjamesjames, Kavi extends his forged world of nocturnal electropop and dives head first into the golden era of 2010's R&B, hip-hop and pop, aptly brimming with treated vocals and adventurous production of which he reveals, "'SCANDALOUS' is my super hot comeback single, and the sexy soundtrack to a day in the life of Paris Hilton. A new sonic direction for me, this one's inspired by the golden era of pop – we're talking indie-sleaze, we're talking 2010s Usher and the Black Eyed Peas. I'm Kavi, so it's still laced with futuristic electropop though (Charli XCX came to me in a dream and said I'm her son). 'SCANDALOUS' is about being famous like me, owning your sexuality and hooking up on the DL – do not let TMZ find out or your career is literally so fucked.
PS. At their Sydney show, Armand Hammer paused their set to say, "Damn, next door is going wild". Next door, I was in a moshpit performing an early demo of 'SCANDALOUS', live for the first time. Those mega-epic vibes are yours now."
Charting the trajectory of a crush, Kavi's debut EP KRUSHED! traversed the high-octane to the ethereal. The project saw Kavi land Independent Artist of the Week, alongside praise from PAPER Magazine, VICE, Rolling Stone, InStyle, MTV, triple j, triple j Unearthed amongst others, alongside Spotify playlisting on Fresh Finds Malaysia + Singapore and a feature on Nina Las Vegas' Track IDs.
Kavi's electrifying live sets have taken over stages from Sydney WorldPride, Heaps Gay and Coalesce Collective parties to supporting daine, WIIGZ, Breakfast Road and more; Kavi spans techno, house and pop to fuel dance-floors, as also shown in a recent mix for Apple Music. Kavi has walked runways at Melbourne Fashion Festival and Afterpay Australia Fashion Week, appeared in campaigns for Gucci x The North Face, Google Pixel, Above The Clouds and more recently has featured alongside Jamaica Moana on HANDSOME's track 'EGO' – part of her newest mixtape Every Second We Try. Welcome to KLUBKAVI.