KYE shares new video for 'Finest Quality' produced by Touch Sensitive
+ ANNOUNCES NATIONAL TOUR ALONGSIDE FESTIVAL DATES & YOUNG FRANCO SUPPORT
PRAISE FOR KYE

"I'm excited to see what develops for KYE, she's just got a great voice" 
Richard Kingsmill, triple j

"A special talent"
Pilerats

"Heart-rendering"
Sniffers

"It's a wildly jagging yet effortlessly coherent introduction"
NME Magazine

"Timeless"
POCCMAG

"​​Full-bodied sound"
Bridget Hustwaite, triple j

"We cannot get enough"
Purple Sneakers

"One of the most exciting new pop names in Australia right now"
The Interns
Zimbabwe-born, London-raised, Naarm/Melbourne-based vocalist KYE today shares the music video for 'Finest Quality', alongside a string of new performance dates across Australia. WATCH HERE + BUY TICKETS HERE.
Lifted from her debut EP Good Company, hailed as "a musical masterclass in resilience" by Rolling Stone and a "wildly jagging yet effortlessly coherent introduction" by NME, the visual for the Touch Sensitive-produced track 'Finest Quality' arrive directed by Annelise Hickey. KYE reveals "It was such a dream getting to co-direct alongside Annelise. She took my vision and created something striking and dynamic. The video is a beautiful addition to the cinematic universe I want to create."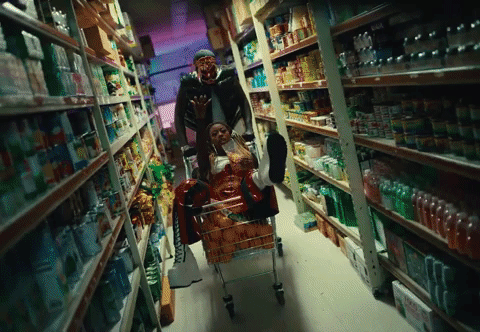 Watch: Finest Quality (Official Video)
On the process, Annelise says "When I heard Finest Quality, I knew this was a project I wanted to work on. The song is a banger and I'm a fan of Kye's music so it was a no brainer for me. Like on all music videos, you have to listen to the track a million times over and I'm still into it! So a real testament to the track. Kye's naturally very visual and has great style so it was a dream working with her. She was willing to try different things on set, like lying down in a butcher's meat display – anything for the vid! She really put her trust in us to make the clip."
Alongside her festival appearances at the recent Ability Fest and her forthcoming performances at Beyond The City in Naarm / Melbourne and supporting YoungFranco's national tour, KYE will bring her unbridled soul and passion to more stages this March – April in celebration of her Good Company EP. Tickets are on sale now, see all tour dates and more BELOW. 
Good Company EP by KYE is out now, buy/stream here.
KYE TOUR DATES
Sat 11 Dec – UoW Unibar, Dharawal Land / Wollongong*
Fri 31 Dec – Beyond The City – Naarm / Melbourne
Sat 8 Jan – Enmore Theatre – Eora / Sydney*
Fri 14 Jan – The Forum – Naarm / Melbourne*
Sat 15 Jan – Loch Hart Music Festival – Girai Land / Princetown
Fri 21 Jan – The Tivoli – Meanjin / Brisbane*
Fri 11 Mar – Felons Barrel Hall – Meanjin / Brisbane 
Fri 18 Mar – Phoenix Central Park – Eora / Sydney
Sat 19 Mar – The Lab – Kaurna / Adelaide
Fri 1 Apr – Northcote Social Club – Naarm / Melbourne
* supporting Young Franco

Tickets available HERE
Stay connected with KYE:
Website | Facebook | Instagram | TikTok | YouTube