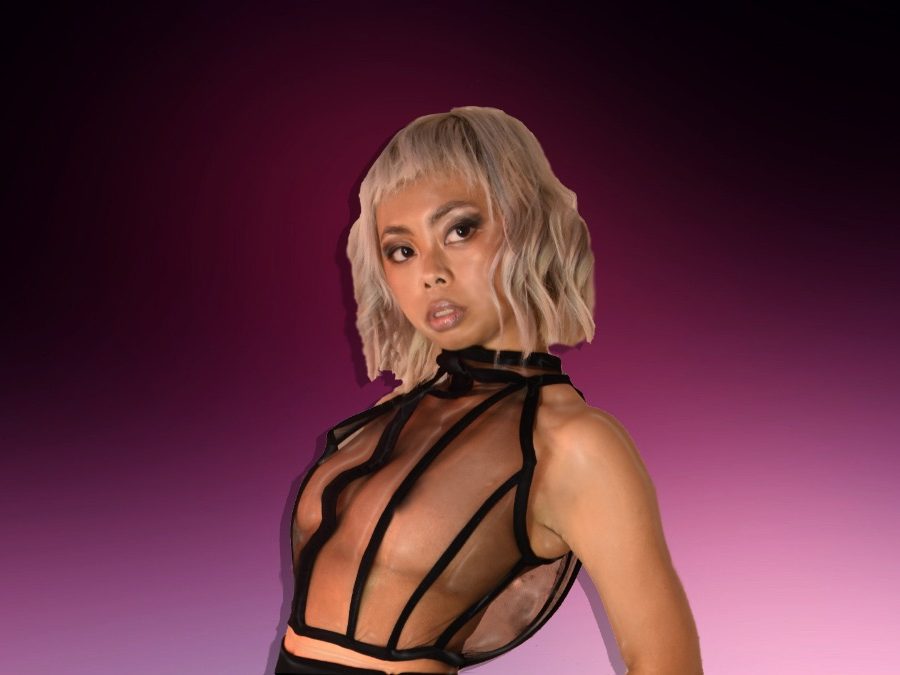 LÂLKA returns with turbo club jam 'Hold Me ft. Evangeline'
SOPHOMORE EP EUPHORIA OUT NOV 12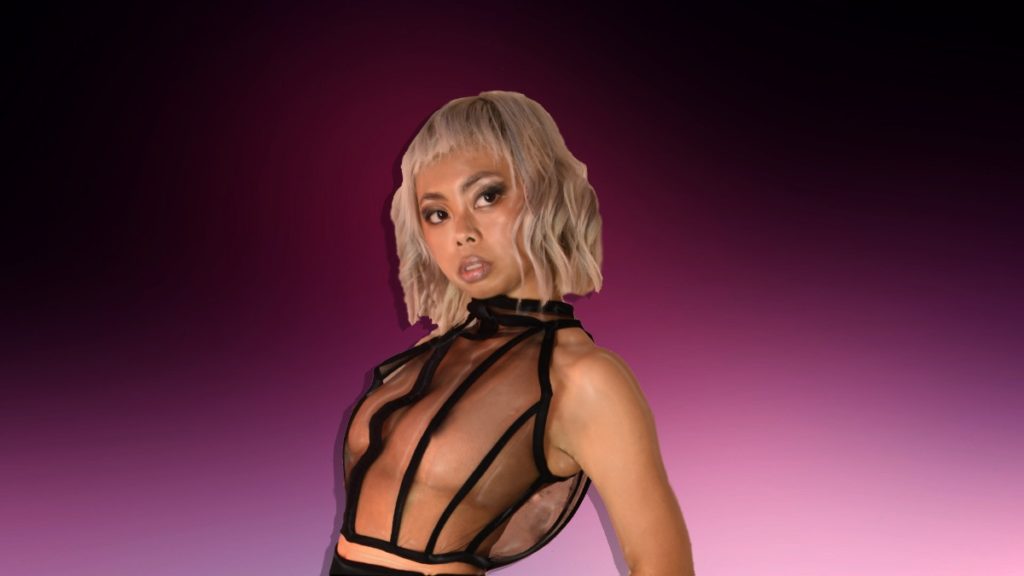 PRAISE FOR LÂLKA

Feature Artist
triple j Unearthed

The Way Music Looks
4ZZZ Album of the Week

"Hyperpop brilliance"
NME

"A must-listen for fans of 100 gecs, Dorian Electra,
or any other strain of weird-ass pop music: visceral, but easy to love"
Bandcamp

"Has time and time again proven her place in the upper echelon of
Australia's underground pop scene"
Pilerats

"A musical chameleon"
triple j

"Mind-blowing"
Kaltblut
Meeanjin/Brisbane-based producer-vocalist powerhouse LÂLKA today returns with her latest single, 'Hold Me (feat. Evangeline)', and announces the forthcoming release of her second EP, Euphoria, due out independently on November 12. LISTEN TO 'HOLD ME' HERE.
Finding inspiration in the comfort of cyberspace, 'Hold Me (feat. Evangeline)' muses on the very real, felt meaningfulness of virtual interactions and the reality of internet spaces, a means of not only providing a sense of escapism but a channel too, to stay connected to the outside world. With foundation-shaking bass and a melange of digital percussion that cuts through with palpable sass and attitude, Evangeline's mantra-like refrain bristles with restlessness, constantly writhing itself into new shapes and formations – slowed-down, sped-up, pitched-shifted, tone-altered, chopped up, and rearranged like a collage in high-speed motion.
Speaking to the release, LÂLKA shares "For the last 18 months, all I wanted to listen to and make was euphoric music despite feeling like I was drowning in anxiety and grief. I spent (and still do spend) a lot of time on the internet, having virtual interactions with other people and experiencing raves in cyber-space. I'm acutely aware of how easy it is to belittle those experiences, but these interactions are real – and equally as meaningful as IRL experiences – despite being on the internet. The lyrics of 'Hold Me' perfectly encapsulate how lonely or trapped many of us often feel and how we yearn for internet interactions when we're been physically distanced."
Like the best, most affecting work of counterparts Charli XCX, SOPHIE and 100 gecs, 'Hold Me' wraps a sincere, humanistic heart beneath a maximalist, hyper-modern, avant exterior. At any given moment, 'Hold Me' straddles several worlds at once – authenticity and artifice, impossible beauty and contorted eccentricity, the physical potency of LÂLKA's rave-ready production underlying the track's tech-positive message. Filtering her iteration of hyper pop through the lens of her lived experiences as a woman of colour, 'Hold Me' is yet another palatial, brazen, glitchy offering from the multi-hyphenate pop experimentalist.
Featuring Naarm / Melbourne dark pop singer Evangeline, 'Hold Me' follows on the heels of LÂLKA's debut EP from earlier in the year, The Way Music Looks, which drew acclaim from triple j Unearthed (Feature Artist), Bandcamp, NME, Acclaim, leading German art, fashion and music outlet Kaltblut, Pilerats, Life Without Andy and more. Written amidst the isolation of pandemic-induced lockdowns and social distancing, her forthcoming sophomore EP Euphoria, captures the competing emotional extremes of this era, as transcendent and sublime as it is blisteringly dark, as riddled with anxiety and grief as it is searching for elation.
'Hold Me ft. Evangeline' is out now, buy/stream it here.
Stay connected with LÂLKA:
Website | Facebook | Twitter | Instagram | Youtube
ABOUT LÂLKA
Producer, vocalist and musician creating glitchy hyperpop + high-octane aesthetics. With her unique vocal style and punk energy, reflected in her online presence and manifesting in her live performances, LÂLKA forms a niche musical sphere that is entirely her own. Her brazen take on pop experimentalism has been called many things: "the future" by Tone Deaf, "attitude-filled organised chaos" by Stoney Road, "too cool for this world" by Fashion Journal and many more. Since first emerging with her debut 'Dare You To Love Me', LÂLKA has steadily worked and built her portfolio to include supporting Charli XCX, Ninajirachi and Kota Banks, Alice Ivy, Genesis Owusu, Miss Blanks and more alongside appearances at BIGSOUND, Laneway and FOMO festivals in recent years. Her contortion of glitchy hyperpop through the lens of her own experiences is palatial and ferocious with plenty of tongue-in-cheek energy. Her dynamism comes to life through dance, real-time sample triggering and live instrumentation as a classically trained musician.