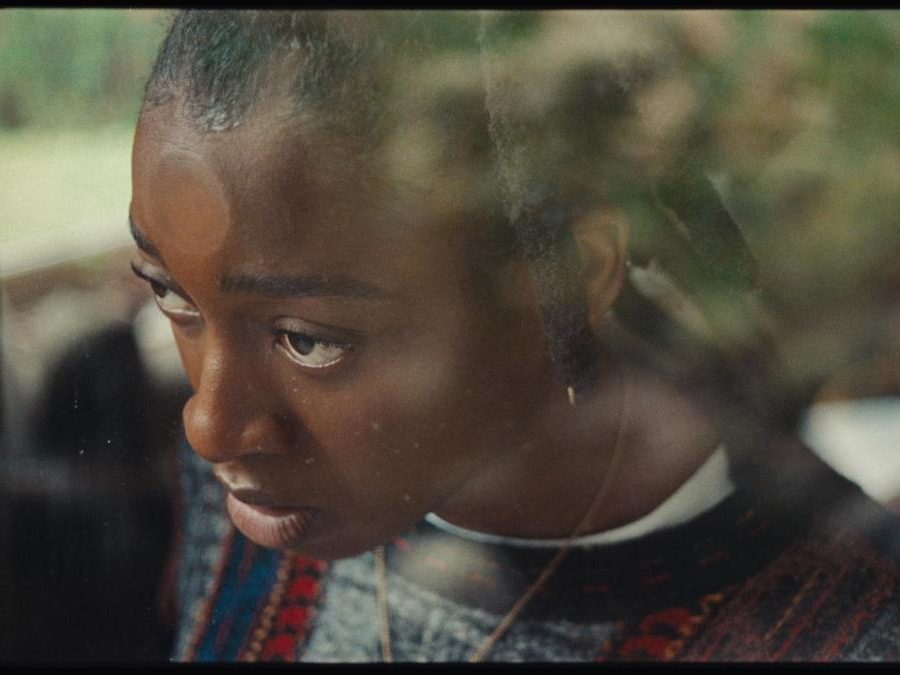 Little Simz releases new short film I Love You, I Hate You
SOMETIMES I MIGHT BE INTROVERT LP OUT NOW
PRAISE FOR S.I.M.B.I.

Double J Feature Album
FBi Radio Album Of The Week
3RRR Album Of The Week
SYN Radio International Album Of The Week

"One of the most exciting and outward-looking albums of the year."
triple j

"A rich, deeply personal journey that will blow you away."
Double J

"A show of power in word and sound"
The New York Times

"An epic return"
Guardian Film and Music

"One of the best MCs to ever come out of the UK"
Afropunk

"She's a force the status quo will have to reckon with"
NPR

"Little Simz has delivered another slick, political meditation
in her signature style with Sometimes I Might Be Introvert"
Sydney Morning Herald (4 Stars)

"…invigorating, uplifting and ultimately finds the power in introversion."
FBi Radio

"This simmering highlight of Little Simz's new album is rhythmic and propulsive,
a funky marvel of a rap song"
PAPER

"Little Simz has delivered another slick, political meditation
in her signature style with Sometimes I Might Be Introvert"
Sydney Morning Herald (4 Stars)

"Wherever UK rap goes in the future, it's safe to say that Little Simz
will be helping propel it forwards"
Complex

"It's all-killer, no-filler; even the spoken word interludes play an important part in the
overall narrative."
Best Before

"One of the most unrelenting, rapid-fire rappers and profound lyricists out of the UK"
Consequence of Sound

"Little Simz remains unstoppable with the cinematic storytelling of
Sometimes I Might Be Introvert"
The Line of Best Fit
Little Simz is sharing her debut film, an original narrative short film called I Love You, I Hate You, out today and presented in collaboration with WePresent by WeTransfer. WATCH HERE.
The film premiered last night at Brain Dead Theatre in Los Angeles, arriving on the heels of her performance of 'Speed', one of the standouts from her acclaimed album Sometimes I Might Be Introvert, on Jimmy Kimmel Live! earlier this week. The live rendition saw Simz rapping each verse while playing keys for the track in a colourful and futuristic set that also featured an appearance from the notable dance crew Jabbawockeez. 
In addition to starring in the film herself, I Love You, I Hate You's story was created by Little Simz and is directed by Sam Pilling and written by Caroline Adeyemi. Little Simz's co-stars include Shaniqua Okwok (It's A Sin, Small Axe), C.J. Beckford (Big Age, National Theatre's Small Island) and newcomer Sonia Ajuwa. The film is a deep dive into a song of the same title from Little Simz's critically-lauded recently released album, Sometimes I Might Be Introvert. The film's director SamPilling has previously helmed visuals for The Weeknd, David Lynch, J. Cole and more.
The film I Love You, I Hate You focuses on repressed memories, interpreting the relationship between Little Simz's father and herself. The film takes its cues from her song of the same title, which covers such difficult material that Little Simz at first refused to write it. The spectre she didn't want to talk about? Her absent father. "Is you a sperm donor or a Dad to me?" she asks. "My ego won't fully allow me to say that I miss you" she confesses. "A woman who hasn't confronted all her Daddy issues." The I Love You, I Hate You film threads out this fraught relationship into all of its possibilities.  
Speaking on the project Little Simz says, "I Love You, I Hate You is the story of abandonment. How trauma can affect us in our adult lives if never confronted. I wanted to make this film because I feel it's a universal story that many people can relate to. It's been incredible to work with a partner like WePresent (the digital arts platform of WeTransfer) who are so invested in telling stories like this. They understood and trusted my vision from the jump and had my back to create the film I set out to make."

Little Simz is set to make yet another late-night appearance when she performs on The Late Late Show with James Corden on Monday.
I Love You, I Hate You 
Starring: Simbiatu Ajikawo (Sage), Sonia Ajuwa (Young Sage),
Shaniqua Okwok (Annie), C.J. Beckford (Omar)
Director: Sam Pilling 
Story by: Simbiatu Ajikawo
Writers: Caroline Adeyemi & Sam Pilling
Producers: Rik Green & Harri Kamalanathan
Executive Producers: Simbiatu Ajikawo, James Sorton, Davud Karbassioun,
Bianca Bhagat, Holly Fraser, Tiffany Yu & Phil van der Krogt
LITTLE SIMZ
SOMETIMES I MIGHT BE INTROVERT
Age 101
Buy/stream here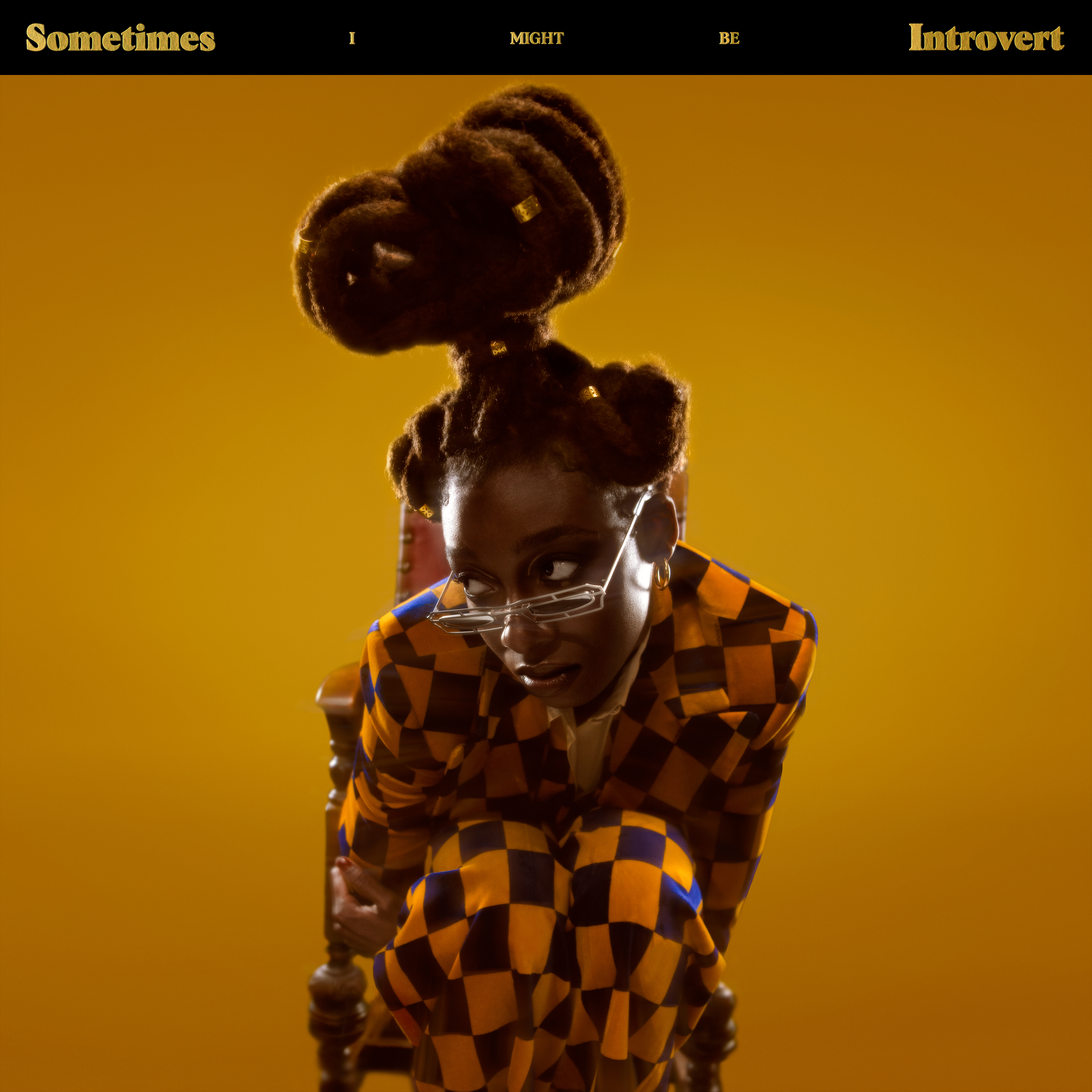 S.I.M.B.I. TRACKLIST
Introvert
Woman ft. Cleo Sol
Two Worlds Apart
I Love You, I Hate You
Little Q Pt 1 (Interlude)
Little Q Pt 2
Gems (Interlude)
Speed
Standing Ovation
I See You
The Rapper That Came to Tea (Interlude)
Rollin Stone
Protect My Energy
Never Make Promises (Interlude)
Point and Kill ft. Obongjayar
Fear No Man
The Garden (Interlude)
How Did You Get Here
Miss Understood
Stay connected with Little Simz:
Website | Facebook | Instagram | Twitter | YouTube