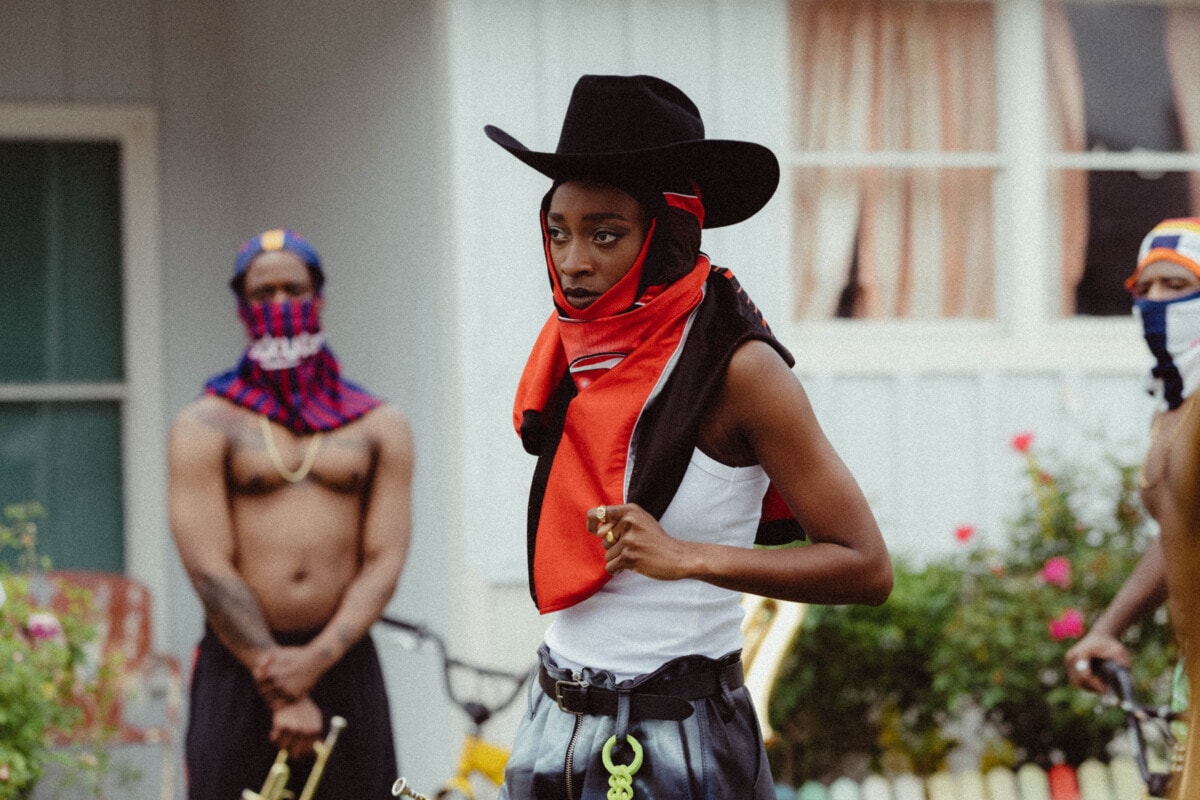 Little Simz shares new music video for 'Gorilla'
Photo by Karolina Wielocha
June 21 2023
PRAISE FOR Little Simz
TRACKLIST
1. Angel
2. Gorilla
3. Silhouette
4. No Merci
5. X
6. Heart On Fire
7. Broken
8. Sideways
9. Who Even Cares
10. Control
NO THANK YOU is out now, buy/stream here.
Following the recent announcement of her headline UK tour and biggest venues to date, Little Simz returns to share a new music video for 'Gorilla' from her highly praised album, NO THANK YOU out now via AWAL. This latest offering also coincides with the physical release of the album, which is now available on CD & Vinyl. PHYSICAL RELEASE HERE + WATCH 'GORILLA' HERE
Little Simz tapped legendary director Dave Meyers to shoot the music video for the standout single that Pitchfork called a "retort against rap game bullshit" while simultaneously noting that her performance on 'Gorilla' was "the loosest Simz has sounded in years". Little Simz has also partnered with Microsoft to create an interactive and truly unique experience for the viewer.
Powered by Microsoft Cloud and AI, the interactive music video combines imagery, colours, and effects to compose a video that is different every time you see it. The specific details of the video are selected based on AI-assisted analysis of the song's lyrics combined with the users' selection of favourite lyrics and themes. Rather than distracting the audience from her sonic prose, the Azure Open AI models analyse the video's creative layers to amplify her artistic range and message. The video will change in real-time as the user expresses interest in different parts of the song, creating a one-of-a-kind interactive way to watch a special performance of the song.
Fans can also partake in this immersive experience in real life as installations will be launching in New York, Los Angeles, and London. Speaking of immersive real-life experiences, Little Simz is set to take off on her North American tour later this autumn, before embarking on her headline UK show,  encompassing 2 dates at London's legendary Alexandra Palace. More details and ticket information HERE.
Check out the interactive 'Gorilla' video on gorilla.littlesimz.com and be sure to check with your local retailer or www.LittleSimz.com for NO THANK YOU physicals. Stay tuned for more from Little Simz.