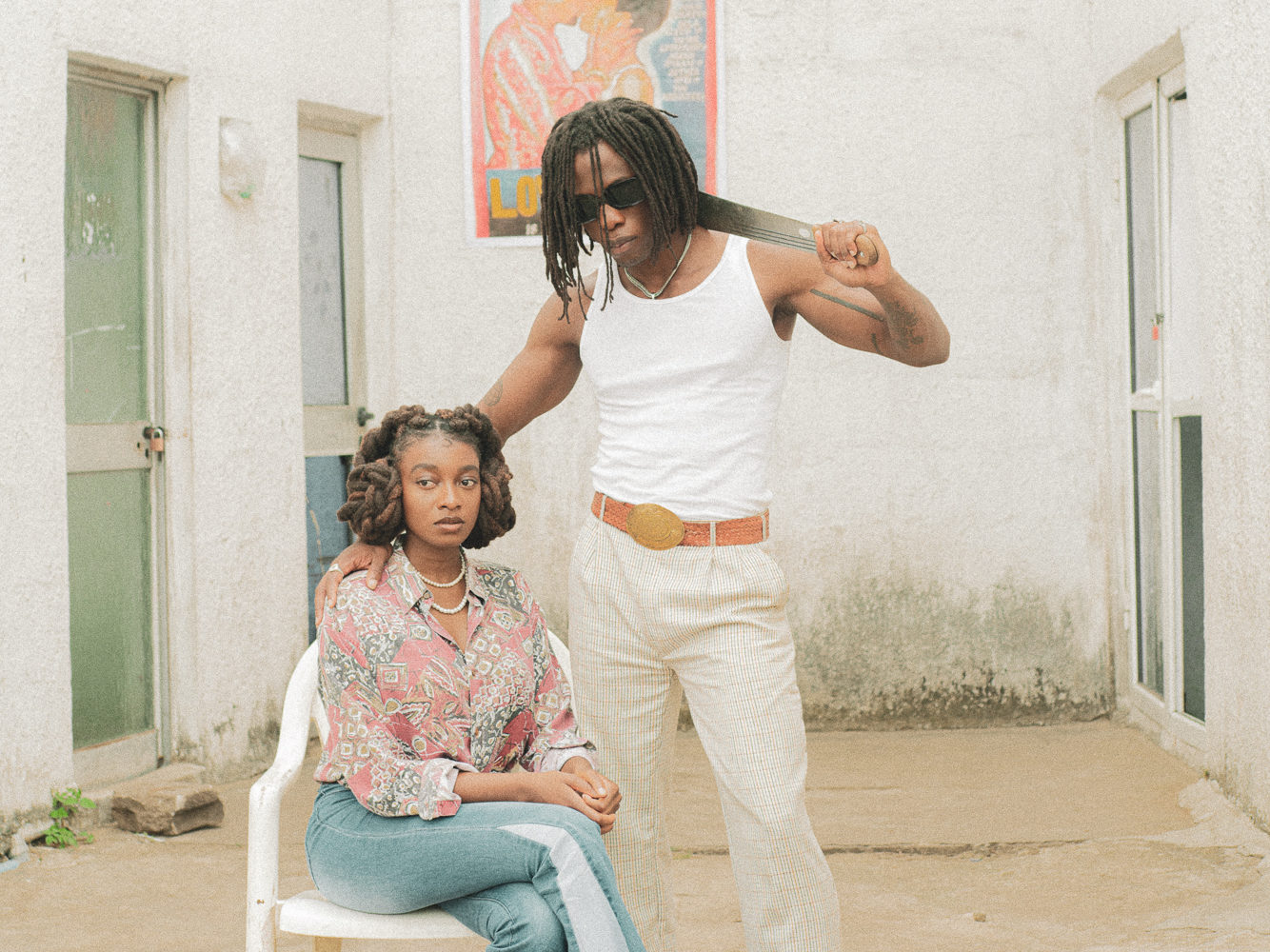 Little Simz unveils new LP Sometimes I Might Be Introvert, out today via Age 101
WATCH NEW VIDEO FOR 'POINT AND KILL' FT. OBONGJAYAR
PRAISE FOR LITTLE SIMZ
"A show of power in word and sound"
The New York Times
"An epic return"
Guardian Film and Music
"She's a force the status quo will have to reckon with"
NPR
"One of the best MCs to ever come out of the UK"
Afropunk
"Wherever UK rap goes in the future, it's safe to say that Little Simz
will be helping propel it forwards"
Complex
"It's all-killer, no-filler; even the spoken word interludes play
an important part in the overall narrative."
Best Before"One of the most unrelenting, rapid-fire rappers and
profound lyricists out of the UK"
Consequence of Sound
"Little Simz remains unstoppable with the cinematic storytelling
of Sometimes I Might Be Introvert"
The Line of Best Fit 
The staggering fourth album from Little Simz, Sometimes I Might Be Introvert is out today, and to say it more than lives up to the unanimous praise heaped upon it thus far would be an understatement. LISTEN HERE.

Already hailed by everyone from Loud and Quiet and Uncut to Vogue and Elle as one of the records of the year, Sometimes I Might Be Introvert arrives every bit as vivid, dense, and striking as its slew of varied singles suggests, from the epic opening missive of 'Introvert' followed by the gorgeous swoon of 'Woman'; the stark, chilly tones of 'Rollin Stone' to the orchestral sweep of 'I Love You, I Hate You' and now 'Point And Kill' featuring Obongjayar.

It comes accompanied by the Ebeneza Blanche-directed video for 'Point And Kill', dripping with air thick with menace and encroaching danger. Filmed in Nigeria and featuring a diverse cast of aunties, macho men, dancers, policemen, and of course Obongjayar and Little Simz as a Bonnie & Clyde duo acting out variations of the title against a series of local tableaux, it is a breathtaking visual for the song and a more than a fitting coronation for the arrival of one of the albums of the year.  
WATCH THE VIDEO FOR 'POINT AND KILL' 
The ensuing tracks of Sometimes I Might Be Introvert, produced by Inflo in LA and London, run into each other seamlessly and enlist the rapidly emergent likes of Cleo Sol, Obongjayar, and even The Crown actress Emma Corrin, to create a kind of rangy, nimble storytelling which conjures up the febrile, strident world we live in with unflinching energy and vividness. These songs are flash-lit Polaroids, ready framed and developing before our very eyes, and their creator is nowhere and everywhere, documenting a new natural history in which moments of tenderness ("Miss Understood") coexist with shocking violence ('Little Q Pt 2'), and unabashed celebrations of femininity sit alongside deeply personal glimpses of introspection ('I See You').
LITTLE SIMZ
SOMETIMES I MIGHT BE INTROVERT
Age 101
LISTEN HERE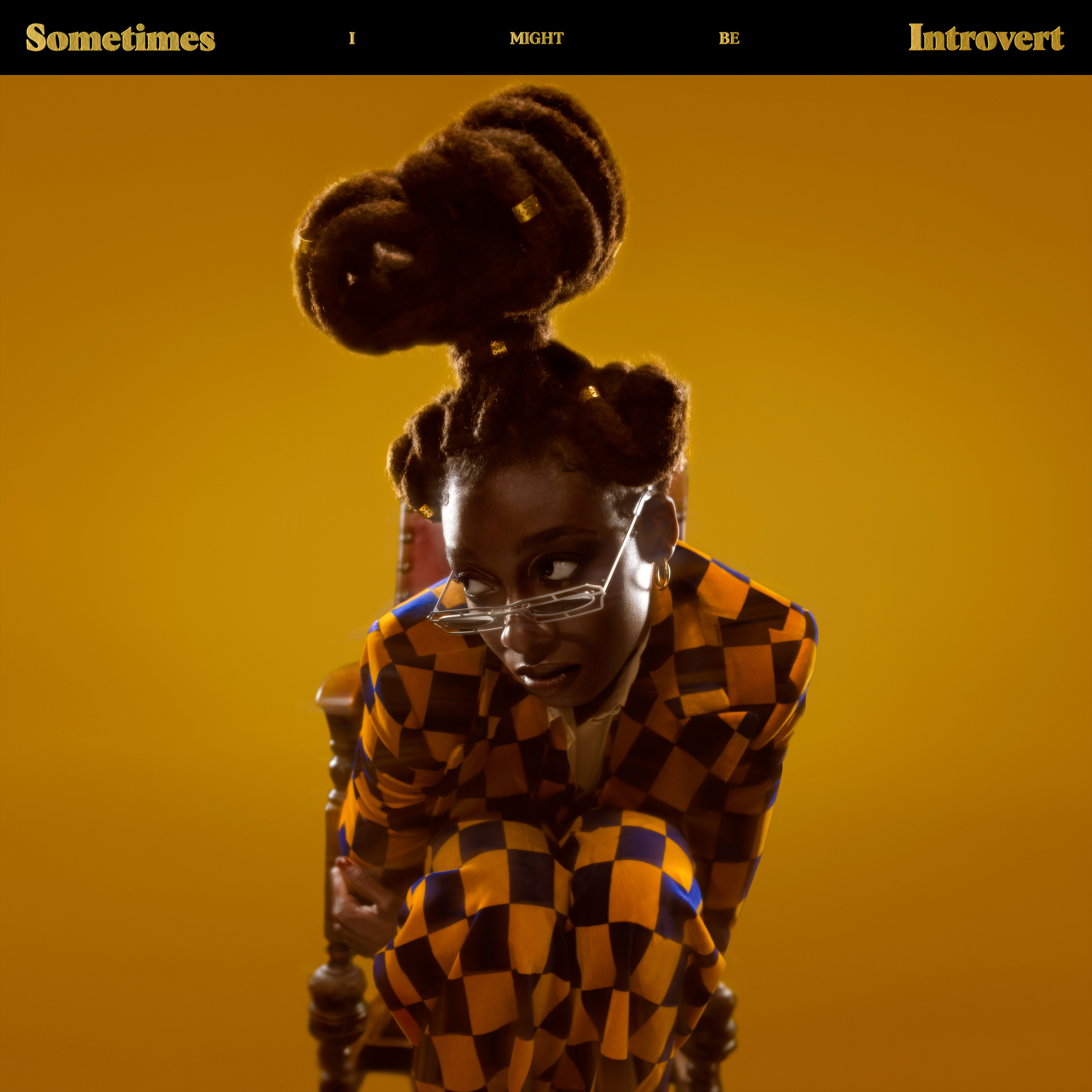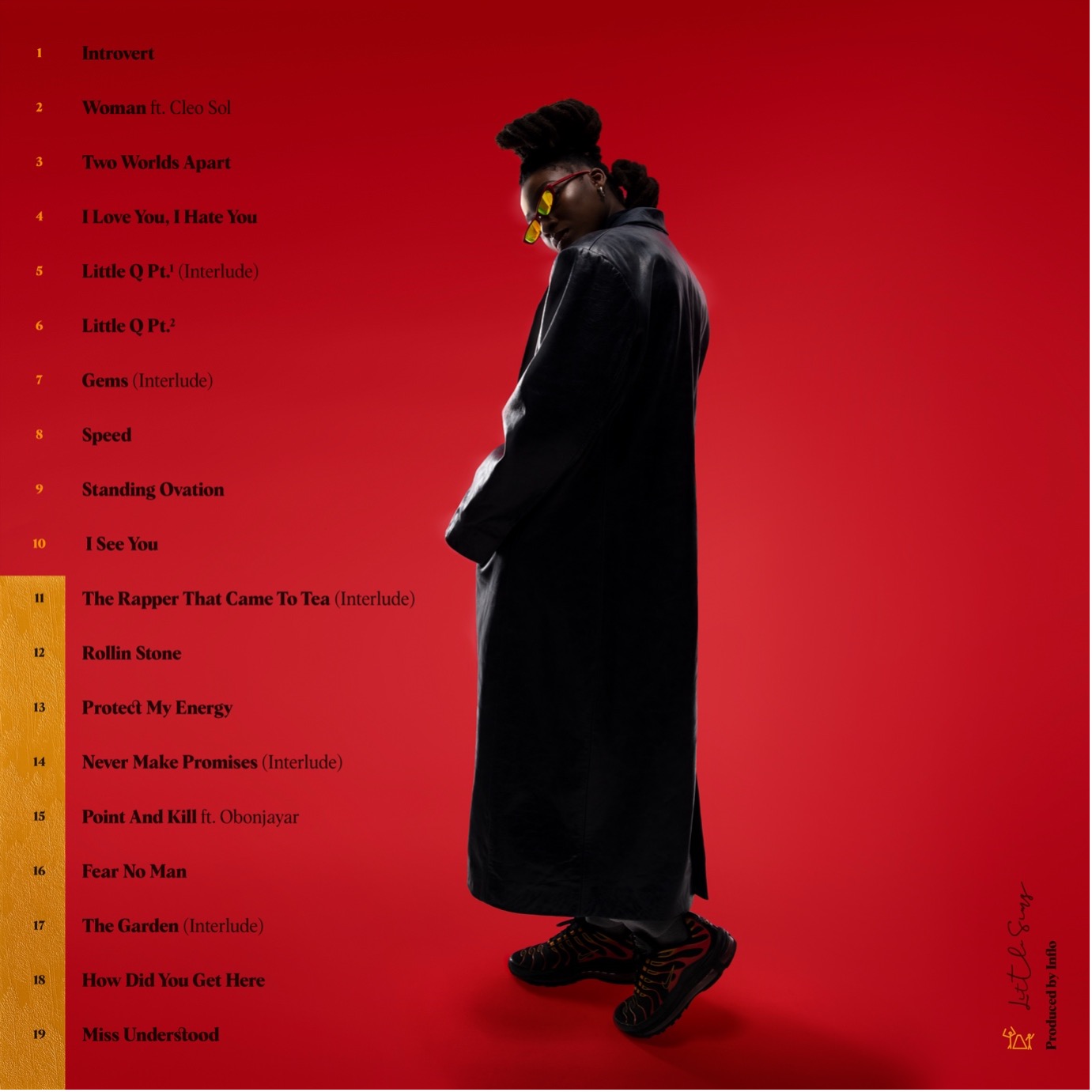 TRACKLIST
Introvert
Woman ft. Cleo Sol
Two Worlds Apart
I Love You, I Hate You
Little Q Pt 1 (Interlude)
Little Q Pt 2
Gems (Interlude)
Speed
Standing Ovation
I See You
The Rapper That Came to Tea (Interlude)
Rollin Stone
Protect My Energy
Never Make Promises (Interlude)
Point And Kill ft. Obongjayar
Fear No Man
The Garden (Interlude)
How Did You Get Here
Miss Understood
Stay connected with Little Simz:
Website | Facebook | Instagram | Twitter | YouTube