London rapper Giggs drops new double single 'Differences (ft. Rowdy Rebel) / Innocent'
OUT TODAY VIA SN1 RECORDS
London rapper Giggs today returns with a new double single, 'Differences' featuring New York rapper Rowdy Rebel, and 'Innocent'. LISTEN HERE + WATCH DIFFERENCES HERE / INNOCENT HERE.

The heavy-hitting double-whammy of 'Differences / Innocent' is Giggs' first release since his 2020 mixtape, Now Or Never.  However, true to form, in the intervening year Giggs has maintained a healthy presence thanks to a near-constant stream of impressive guest features with Meek Mill, Ghetts, Max B, Steel Banglez, and more.  

With the double single comes two accompanying videos, with 'Differences' directed by One Take and the BehindTheSeeNez-directed 'Innocent', shot in New York, where Giggs connected with local Brooklyn rapper, Rowdy Rebel.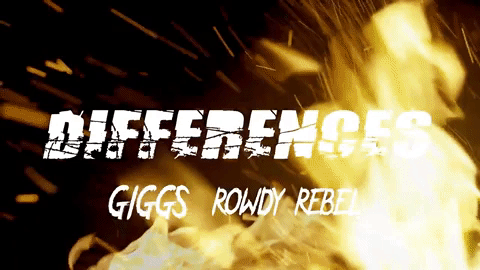 Giggs x Rowdy Rebel – Differences (Official Video)
Giggs – Innocent (Official Video)
Following numerous mixtape releases, Giggs made his full-length, critically acclaimed solo album debut in 2008 with the independently released album Walk in da Park, which garnered significant acclaim includingthe 2008 BET Award for Best U.K. Act. He subsequently signed a recording contract with XL Recordings and released his major-label 2010 album debut, Let Em Ave It. Returning three years later, Giggs released his 2013 follow-up, When Will It Stop, which saw him working with the likes of Ed Sheeran, Anthony Hamilton, and Styles P. Giggs then returned in 2016 with his critically lauded third studio album Landlord, which reached number two on the U.K. Album Chart, and is now certified Silver in the UK. After appearing on a pair of Drake tracks in early 2017, Giggs followed up with the Wamp 2 Dem mixtape in October of that year.

Giggs continues to distinguish himself as not only one of the hardest, but also most talented and uncompromising British artists. His distinctive flow and creative wordplay – coupled with a unique ability to traverse hardcore rap, grime and hip-hop – have earned him both critical acclaim and commercial success.

'Differences (ft. Rowdy Rebel) / Innocent is out now, stream here.
Stay connected with Giggs:
Website | Facebook | Instagram | Twitter | YouTube