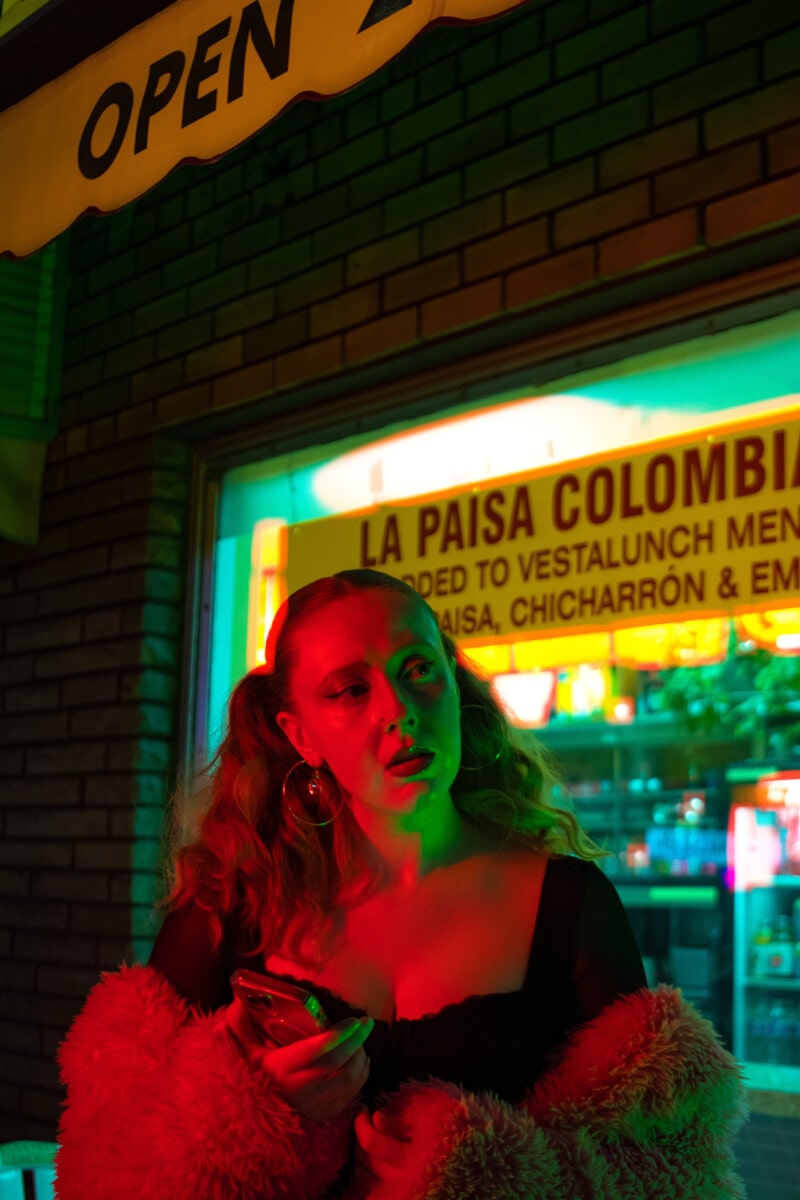 LOONY just can't let go + ruins "A Good Night"
Photo by SXMBA
September 16 2023
PRAISE FOR LOONY
"A Good Night" by LOONY is out now, buy/stream it here.
LOONY, aka Scarborough, Ontario's Kira Huszar, today shares "A Good Night" via AWAL, and produced by great friends and Grammy nominated collaborators Akeel Henry (Jamine Sullivan, John Legend), Dan Farber (Lizzo) and Aaron Paris (Kanye West, Drake). The mature but playful song reads like a one-sided conversation or voicemail message, leaning into a breezy, classic melody with epic Motown-like harmony stacks. Listen/watch "A Good Night" HERE.
"A Good Night" begins with a traditionally LOONY sounding harmony stack, ominous and haunting with a barely noticeable vocal sample quietly sitting in the background.  After a quick 8 bars we shift into a bouncy guitar based loop that excels within its restrain allowing LOONY's heartfelt lyrics and supernatural vocal ability to shine. There's a playfulness in the song that goes as deep as the production. Loopy and over-tired, Akeel, Adam, and Loony at one point mic'd a leaf for texture, and it made the final cut.
Of the track, LOONY shares, "I've definitely ruined what was supposed to be a good night before, because I wasn't willing to let something go. I had questions that needed answering, or feelings I had to get off my chest. It's not always worth it, you definitely end up being the villain. But I can't really pretend like everything's cool if it's not."
LOONY has come a long way from skipping musical theater classes in high school to make mixtapes in her basement: she has already gained fans at FADER, Complex, Line of Best Fit and more for her lush, earnest voice and has been featured on lauded Apple and Spotify curated playlists alike. From the outset of her 2018 debut EP, PART 1, through the 25 million+ streamed JOYRiDE and most recent, soft thing on which she worked with Adam Pondang and Noah '40' Shebib protege Akeel Henry (Ty Dolla $ign, Jeremih, Jazmine Sullivan),  LOONY summons musical shades of gospel, jazz, hip hop, and R&B. As on "faceless" and "raw," she recalls early Erykah Badu, The Roots, Alcia Keys, Sade, and peak-era D'Angelo in both their enigmatic funkiness and Huszar's poignant mastery of vocal inflection. LOONY offers listeners revelatory, neo-soul-inflected pieces of her reality.