Maple Glider announces new album I Get Into Trouble out Oct 13 via Pieater / Partisan Records, listen + watch 'Dinah'
Photo by Bridgette Winter
July 11 2023
PRAISE FOR Maple Glider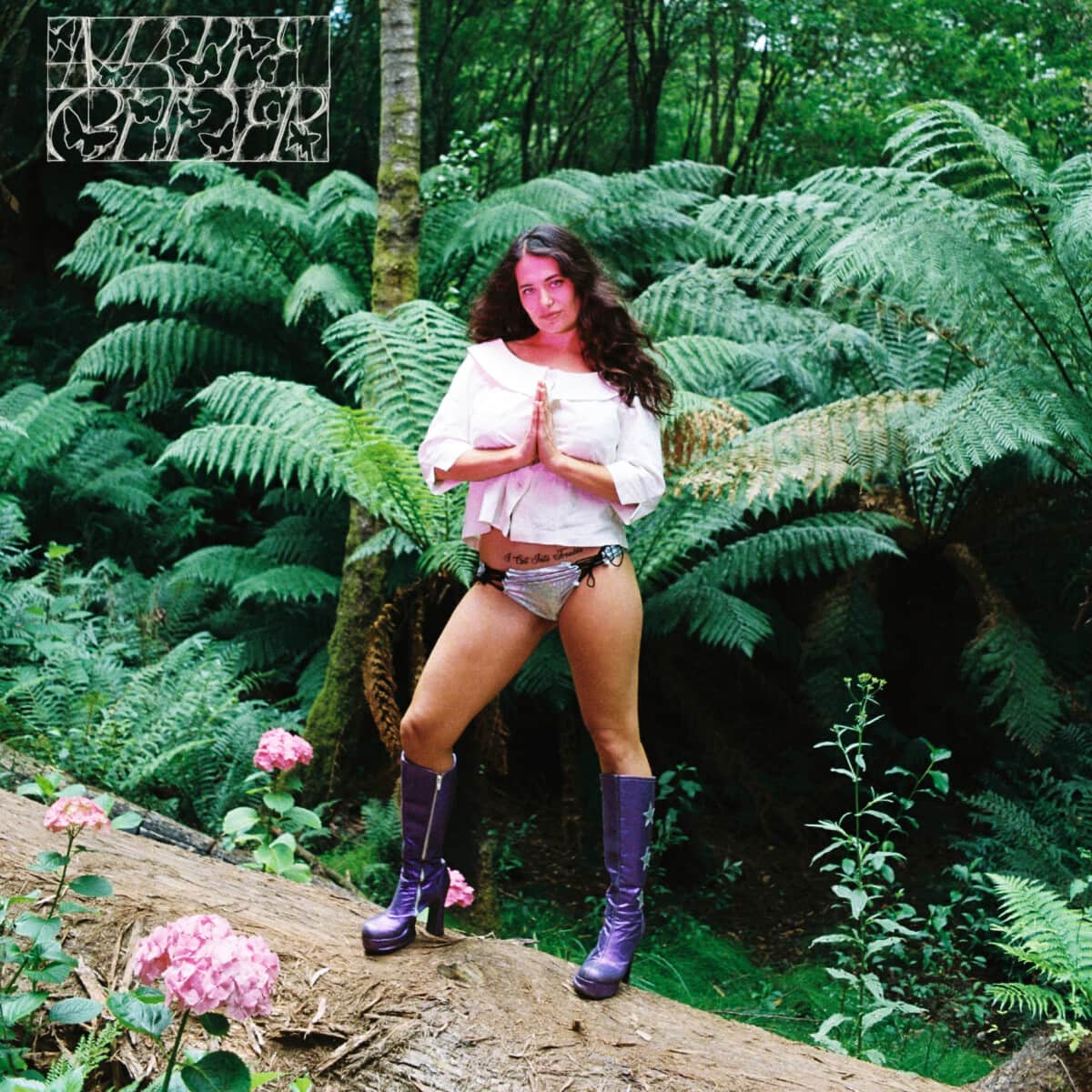 MAPLE GLIDER
I Get Into Trouble LP
Oct 13 via Pieater / Partisan Records
PRE-SAVE / PRE-ORDER HERE
TRACKLIST
Do You
Dinah
Two Years
FOMO
Don't Kiss Me
You At The Top Of The Driveway
You're Gonna Be A Daddy
For You And All The Songs We Loved
Surprises
Scream
'Dinah' is out now via Pieater / Partisan Records, buy/stream it here.
Maple Glider, the project of Naarm/Melbourne-based singer-songwriter Tori Zietsch (pron. like 'peach' with a z), is today announcing her very anticipated second album I Get Into Trouble, out October 13th locally on Pieater and on Partisan for the rest-of-world. To celebrate, she shares her second single 'Dinah'. LISTEN + WATCH HERE + PRE-ORDER LP HERE.
'Dinah' refers to the bible story "Dinah Gets Into Trouble", where a young woman is victim-blamed for being sexually assaulted. It's the most sonically "pop" tune we've heard from Maple Glider, and it explores the double standards within Zietsch's own experience growing up in Christianity, and the accusations levelled at "non-believers" whilst the church itself was not a safe space.
Joining the previously released 'Don't Kiss Me' on her upcoming album I Get Into Trouble, praised by Rolling Stone as "proof of Maple Glider's uniqueness" and "a slow build collossus" by Stereogumalongside support across Our Culture, Frankie Magazine, Happy, Pedestrian, triple j Unearthed, FBi Radio, SYN, PBS and more. Today's release, 'Dinah' comes with another irreverent video, made with principal creative collaborator and live bandmate Bridgette Winten, full of colourful costumes and ridiculous props (see pink vibrator as religious preacher's microphone!)
Says Zietsch, "For me, 'Dinah' is the scariest thing I've ever put out. It's probably the most pop feeling song I've released, but it's really quite an angry song. I have felt incredibly disturbed and frustrated and sad in the process of writing and putting it together. I wanted the video to be fast paced, colourful, and full of energy, the same kind of riled up energy I had when I wrote the song. But it also had to be silly, because I can't help that."
Like her 2021 debut To Enjoy is the Only Thing, we can expect another collection of intimate vignettes of Zietsch's life on I Get Into Trouble, with memories of childhood, whether tender or accusatory; and the end of relationships. She also shares new life, new love, and the longing to reconnect after endless lockdowns. It was recorded with the same small team as its predecessor – Tom Iansek (#1 Dads, Big Scary, The Paper Kites) producing and mixing, and touring member Jim Rindfleish (Mildlife) on drums.
To Enjoy is the Only Thing earned over 22M streams, a performance on NPR's Tiny Desk, Stephen Colbert's #PlayAtHome series, as well as praise from Pitchfork, NPR Music, Paste, KCRW, Gorilla vs Bear, Consequence, VICE, triple j and Double J, NME, Rolling Stone, Frankie, 10 Magazine amongst others including Album of the Week placements nationally. Her music has been described as "hypnotic"(Pitchfork) and "sublime" (PAPER), and as Stereogum has put it "some voices in indie just hit home".
Earlier this year Maple Glider also released a hypnotic cover of Shania Twain's classic 'You're Still The One'. 2023 will see Maple Glider tour overseas for the first time, with two London shows already sold out. Current listings available at mapleglider.com with more shows to be announced.