Matt Corby announces national album tour + shares hallucinatory new single 'Big Smoke'
Photo by Billy Zammit
February 15 2023
PRAISE FOR Matt Corby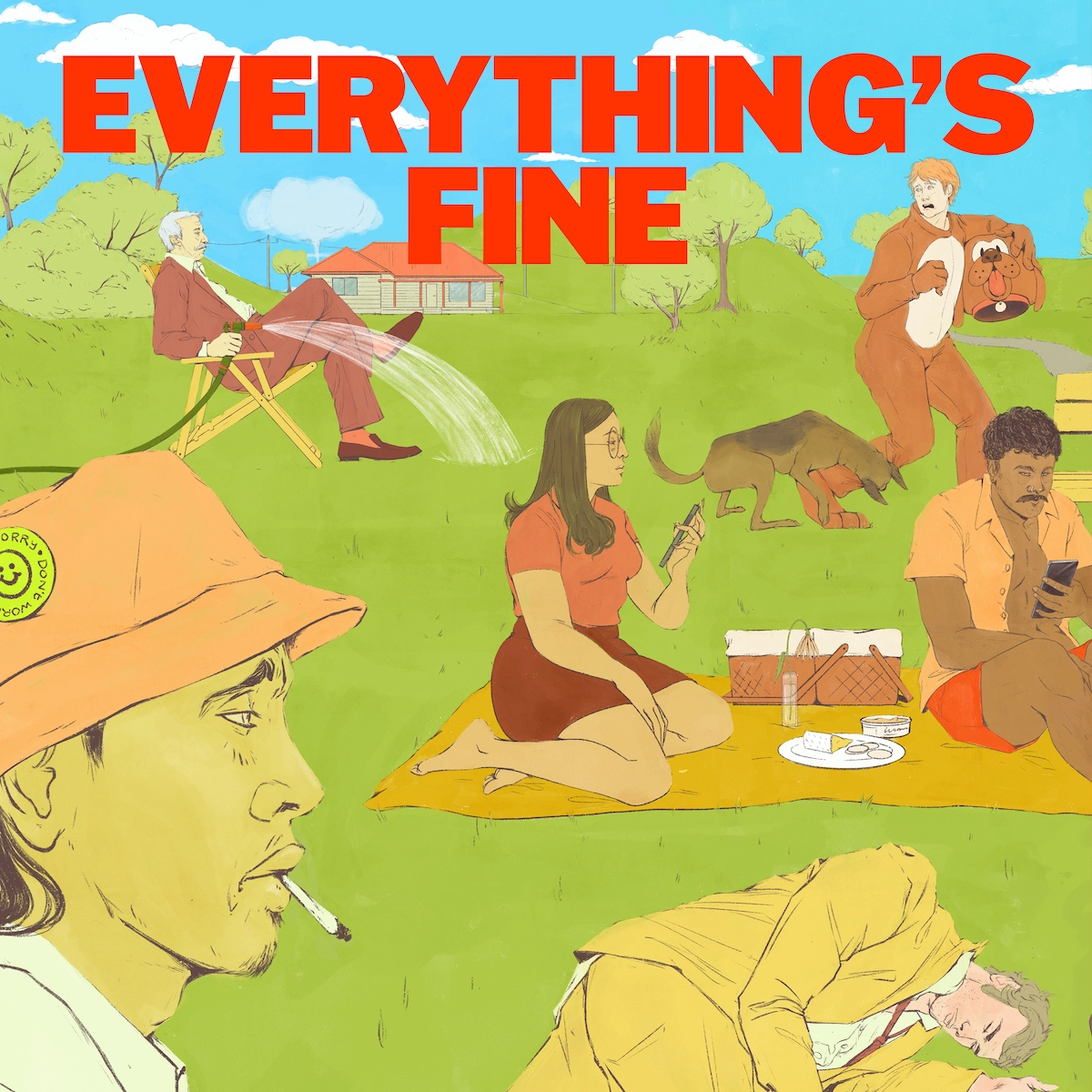 Everything's Fine LP
March 24 via Island Records Australia
Available on CD, black vinyl and exclusive white vinyl
PRE-SAVE / PRE-ORDER HERE
TRACKLIST
Problems
For Real
Carry On
Reelin'
Big Smoke
Lover
Reruns
Words I Say
Mainies
Better Than That
Everything's Fine
'Big Smoke' is out now via Island Records Australia, buy/stream it here.
Revered artist, Matt Corby, today announces his first national tour in four years presented by triple j, in support of his upcoming album Everything's Fine out March 24 via Island Records Australia. With the news, Matt previews his latest offering from the release, the hallucinatory 'Big Smoke'. LISTEN HERE + PURCHASE TICKETS HERE + PRE-ORDER LP HERE.
The halfway point of Everything's Fine, 'Big Smoke' moves as a deluge. Suffused by carefully struck synths and toms, breathless vocals melt away to gliding strings, gentle keys and overdrive pedal-led guitars. Channeling a similar lonerist, in-your-head impulse as Currents or Plastic Beach, where 'Problems' and 'Reelin'' focused on the moments or relationships that attempt to define our lives, 'Big Smoke' processes the self-sabotaging nature of the crutches leant on for support in the face of trying times.
An urge to consider ejecting that which holds us back from letting go, 'Big Smoke' is one of the most insular tracks in Matt Corby's most overt, direct, and intimate albums yet. In his own words, he explains, "Big Smoke is a song that touches on the duality on living with your vices but being conscious of the fact they are probably not good for you." The paisley-patterned jam is a carefully produced touchstone of Everything's Fine, indicative of Matt's determination to focus on just five key elements throughout its making. His careful consideration of space here, compared to the layered flourishes of his J-Award winning album Rainbow Valley, is what allowed those deceivingly simplistic five elements emerge in a fastidiously curated 11-track album.
His first record in five years, Everything's Fine vividly captures the personal and creative growth of Matt Corby who, like many, was tipped belly-side up recently. Beyond the global touring pause, on the day he had planned to begin writing his next album Matt's home was inundated with floodwaters. His family moved into Rainbow Valley Studios, where he juggled familial responsibilities with his creative pursuits – a one-of-a-kind pressure cooker circumstance that would galvanise his artistic evolution.
A reminder to let go of the moments that attempt to define our lives and relationships and move on, just as the sun continues to rise, the waves wash onto shores. "I'm currently rebuilding a lot of my foundational stuff," Matt shares. "Covid changed me a lot, slowed me down. I feel like I've become aware of a lot of the stuff I need to work on, and I'm happy to start – and I have been. All of that chaos helped me not be neurotic with this album process and get to the point where I accepted things. Like, I couldn't sit and stew over how something sounded and potentially make it worse if I was needed elsewhere."
Ruminating on love, domestic life, natural disaster, and more, Matt Corby reconfigured his creative instincts and returned to his longstanding creative collaborations in Alex Hendrickson, Chris Collins (Gang of Youths, Middle Kids, Skegss), and pop-writing savante Nat Dunn (Rita Ora, Charli XCX, Tkay Maidza), the result is Matt's most innovative, sonically adventurous and resonant album yet. Feeding into his longstanding RNB influences, Everything's Fine is a rousing story told through a polychromatic embrace of the vintage funk, hip hop, and playful soft rock we each grew up with, spooled into a new innovative, offbeat lens of Matt's making.
Experience Everything's Fine in full, live this May – June, supported by Rainbow Valley Records artists Great Gable and Bud Rokesky. Across the tour run, presented by triple j, $1 per ticket will be donated to One Tree Planted, the environmental charity that supports reforestation across the world. For every $3 USD donated a tree will be planted. The Matt Corby fan pre-sale and Spotify Fans First will both start Friday 17 Feb at 9 AM AEDT with general on-sale live from Tuesday 21 Feb at 9 AM AEDT via mattcorbymusic.com/tour.