Matt Corby unveils emotive + exploratory new album Everything's Fine
Photo by Billy Zammit
March 24 2023
PRAISE FOR Matt Corby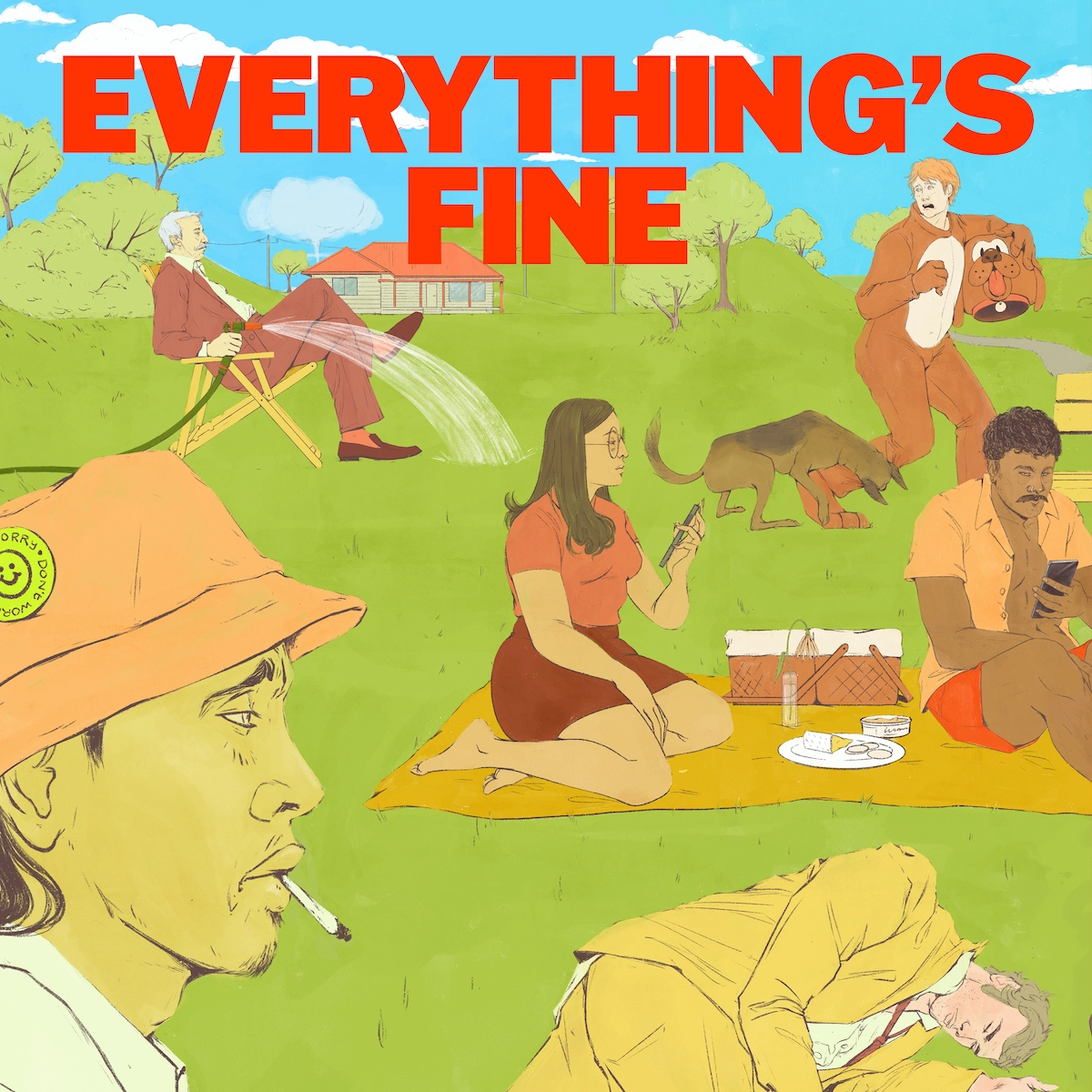 Everything's Fine LP is out now via Island Records Australia buy/stream it here.
Matt Corby, artist, producer, and label founder, today shares his latest album, the deeply introspective and creatively expansive Everything's Fine via Island Records Australia. Tickets for Matt's first national tour in four years in celebration of its release are on sale now. LISTEN TO EVERYTHING'S FINE HERE + TICKETS AVAILABLE HERE.
Vividly capturing Matt Corby's personal and creative growth over a tumultuous half-decade, Everything's Fine finds the award-winning vocalist and producer at the peak of his songwriting powers. On his first album in five years, Corby artfully considers the human condition, riffles through life's messy bits and ultimately finds peace through the chaos in presenting his latest artistic evolution.
Through a steady drop of singles, Matt illustrated those catalysts in 'Problems', 'Reelin'' and 'Big Smoke'. Now presented against the larger make-up of Everything's Fine, these puzzle pieces point to the pause that precedes acceptance in the face of life's unpredictability, and the resolve that comes with the gratitude felt in coming to those realisations.
This understanding of trusting the process in the face of the unknown, a softness and appreciation for life's simplest joys rides across Everything's Fine. From the title-track Matt vulnerably reflects on the fragility of sitting in life's hardest moments with a sense of ease, through to the clear-eyed self-critique of album focal points like 'For Real', an ode to mateship.
In Matt's words, 'For Real' is a tribute to "a mentor of mine who is also a band mate. He's a true musical inspiration and has an incredible moral compass. Throughout our friendship he has unashamedly shown his vulnerability. It's a real source of admiration and healing in my circle, for someone to break down those barriers and be as trusting and vulnerable with each other as possible."
Other highlights include 'Carry On', a masterful call-and-response love song that balances intricately stacked melodies against Matt's singular vocal talent and trained ear – his diligent, sophisticated production on clear display. 'Lover' is a rollicking moment that springs to life with the standout horn work of Dane Laboyrie to underpin the complexities of relationships that abound Everything's Fine.
In its second half 'Better Than That' stands out, not as a sparse instrumental outlier, but rather as the record's most arresting moment, its clearest pin-prick of hope. A deep sigh of dejection and relief, the track came together early in Everything's Fine's genesis, written in the wake of a serious health scare that gave Matt the occasion to consider the impact of previous choices on his physical health and clearest a-ha moment: "well I'm still breathing, you still have the gift of life, so everything is fine I guess?" 
Matt Corby's most innovative, sonically adventurous and resonant album yet came to fruition in a series of plans gone wrong. Beyond the global touring pause, on the day he had planned to begin writing his next album Matt's home was inundated with floodwaters. His family moved into Rainbow Valley Studios, where he juggled familial responsibilities with his creative pursuits – vocal takes in between nappy changes – in a truly one-of-a-kind pressure cooker situation.
Reinvigorated by the art of collaboration Matt returned to his most trusted partnerships with producers Alex Hendrickson, Chris Collins (Gang of Youths, Middle Kids, Skegss), and pop-writing talent Nat Dunn (Rita Ora, Charli XCX, Tkay Maidza) to build a dynamic, layered musical world now on display with the arrival of Everything's Fine. Feeding into his longstanding RNB influences, this story comes to life through a polychromatic embrace of the vintage funk, hip hop, and playful soft rock we each grew up with, spooled into a new innovative, offbeat lens of Matt's making.
Matt Corby today also excitedly announces third and final shows in Melbourne and Sydney, on sale now. Experience Everything's Fine in full, live this May – June, supported by Rainbow Valley Records artists Great Gable and Bud Rokesky. Across the tour run, presented by triple j, $1 per ticket will be donated to One Tree Planted, the environmental charity that supports reforestation across the world. For every $3 USD donated a tree will be planted. Tickets available via mattcorbymusic.com/tour.