Max Leone shares new single 'craziest thing i've ever done', announces debut EP
Rising Los Angeles-based songwriter Max Leone today returns with his new single 'the craziest thing i've ever done', plus the news of his debut EP Malleable coming soon. Listen + watch HERE.
'the craziest thing i've ever done' is another twist and turn display of Max Leone's musical versatility, a lovelorn dedication to the crazy-wonderful, embarrassingly-rewarding, enchanting time of falling for someone. Specifically, the leap of faith one arduously reckons with internally, framed in its music video as a high-speed money heist – both dangerous and ridiculous – but something we as humans subject ourselves to more than once. 'the craziest thing i've ever done's uplifting chorus hits that same part of yourself that urges to scream-sing old pop songs like 'Teenage Dirtbag' in all their nostalgic glory.
"When we were writing 'the craziest thing I've ever done', lyrically we wanted it to capture all this insane, extravagant imagery and then juxtapose that with something we usually see as ordinary, which is love,"Maxsays of the release. "The catch is that love IS the craziest thing we do. It's painful and terrifying, and yet we put ourselves through it over and over again."
Where the breadth of previous releases '5' and 'Malleable' straddled contemporary music-making with old school influences, Leone's new single is a leap further in pop stardom. Since emerging last year Max Leonehas broken through as a rising star, boasting over 5 million streams to date; acclaimed by Billboard, Pigeons & Planes, PAPER Magazine, NME, Earmilk, Ones To Watch, Pilerats, and many more plus rotation at triple j for his discography to date, including '5', 'Malleable', 'The Beach', 'Cautious' and 'First Grade'.
Throughout his debut EP, Leone tells his story of navigating a new city alone while chasing a potentially far-fetched dream. He explores themes of self-doubt, longing for anything familiar, and coping with 'modern isolation': keeping up appearances on social media while silently suffering. Max Leone's brand of pop represents the marriage of formal musical training with an affection for contemporary alt-pop and R&B, a craft honed carefully over hours spent uploading bootleg remixes to Soundcloud, based on YouTube tutorials he obsessively studied after school. Stay tuned for Malleable and its nine tracks that will land in the next coming month.
'the craziest thing i've ever done' is out now via the Darkroom, buy/stream it here.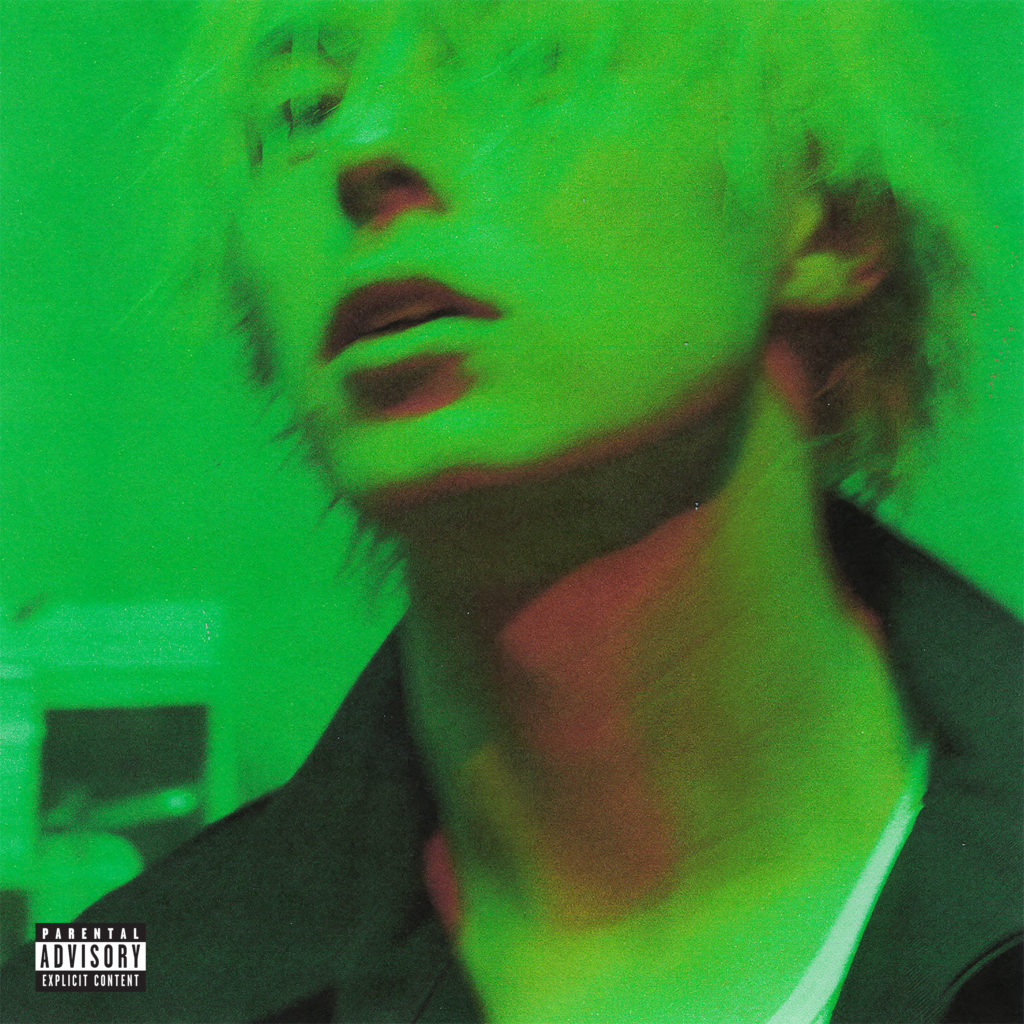 PRAISE FOR MAX LEONE
"Burgeoning pop star"
Billboard
"A real winner, complete with smooth vocals and sticky melodies"
PAPER Magazine
"Max Leone is making a case for himself as one of pop's next young stars"
Pigeons & Planes
"The anti-pop prodigy fusing mind-boggling creations with raw emotion"
NME
"Max Leone, pop's newest face, is worthy of your attention"
Pilerats
ABOUT MAX LEONE
Picking up the guitar at age 7, Leone quickly developed a passion for playing and quickly turned to the violin and piano as well. Countless after-school hours spent practicing, composing as well as learning electronic production via YouTube, led Leone to attend the prestigious Berklee College Of Music as a guitar principal. After his first year, Leone decided to take the chance and leave Berklee for Los Angeles to pursue music full time. Inspired by childhood influences such as Otis Redding and Nina Simone, Leone's music is defined by the combination of soulful, acoustic-led songwriting with the left-of-center production choices of Lorde and fellow Darkroom-signee Billie Eilish, harnessing the DIY, genre-averse pop intelligence of bedroom stars Omar Apollo and BENEE. 
Stay connected with Max Leone:
Twitter | Instagram | Youtube | Soundcloud