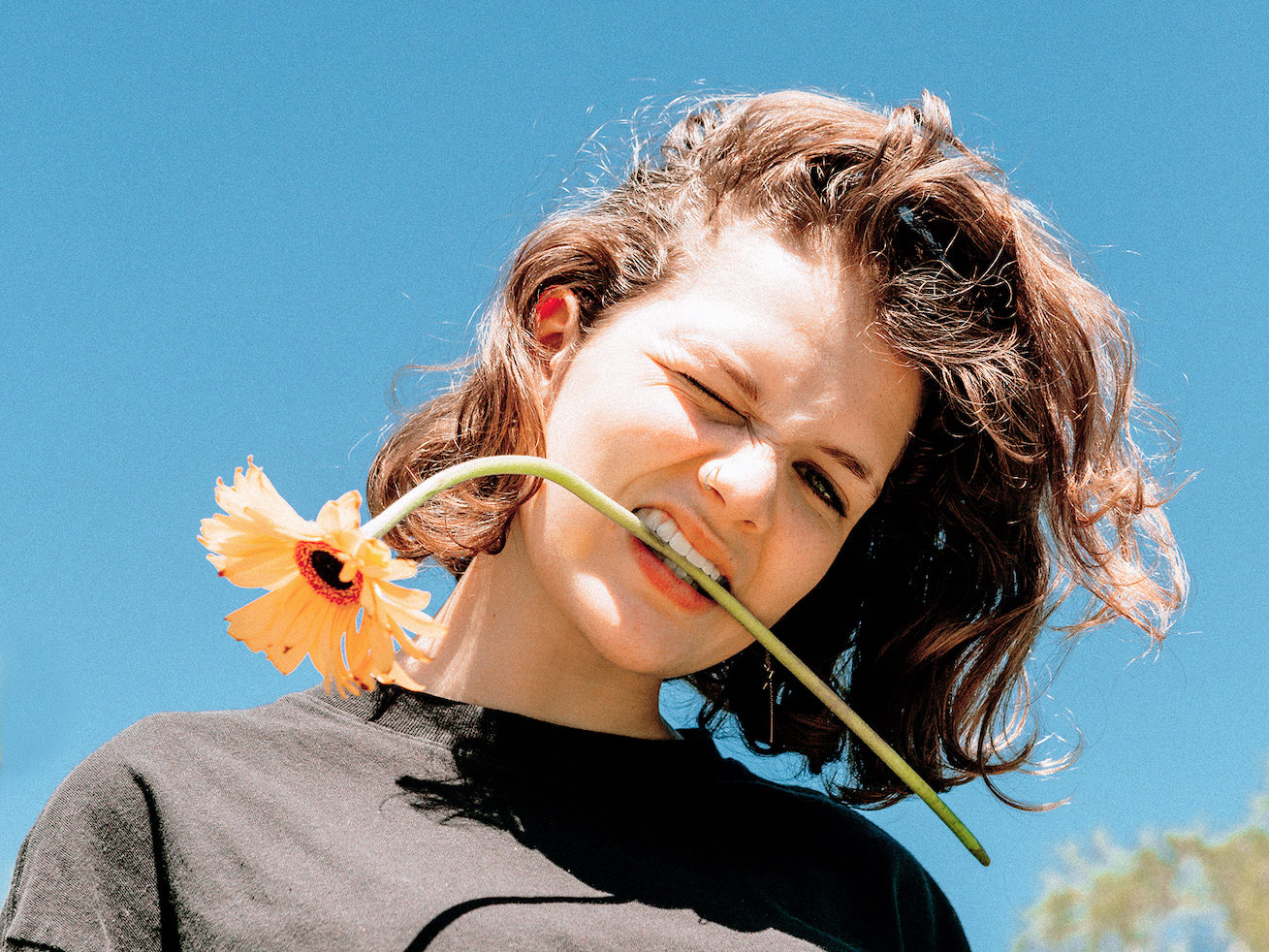 MAY-A shares Kilder remix of 'Time I Love To Waste'
Today MAY-A shares a remix of her #1 Most Played on triple j single, 'Time I Love To Waste' by Kilder. Listen HERE.
Kilder, the emerging Dutch producer and DJ known for his digitally-infused blend of RNB and EDM, bottle's the feeling of love's effervescent high through a floaty house rework, breathing a new layer into the original's tale of a blossoming queer relationship. Since 'Time I Love To Waste's original release, the single has secured rotation on triple j, peaking as the station's #1 Most Played Song earlier this month alongside an interview with Richard Kingsmill on 2021, as well as praise from Billboard, This Song Is Sick, All Things Go, Sniffers, Alt Citizen, Sniffers, Early Rising, RAGE, Ones To Watch and many more. 
The remix follows MAY-A's recent 'No Place Like Home' tour, her debut headline shows to sold-out crowds, the result of a breakout year in 2020 with the release of 'Apricots' and 'Green', both of which received rotation from triple j. 'Apricots' secured MAY-A's Hottest 200 debut at #190, following her inclusion as the coveted triple j UnearthedFeature Artist and the #44 Most Played Artist of 2020. Both singles have achieved widespread international support from NME, Variety, Dork, Out Front, American Songwriter, Elevator, RAGE, Tone Deaf, Pilerats, Sniffers, Coup De Main, Purple Sneakers, Early Rising, Ones To Watch with the success of 'Apricots' accumulating over 5 million streams across DSPs to date.
Songwriting since age twelve, Maya Cumming has honed a brand of lyricism that marries the classic pop structures and storytelling of the parental favourites that permeated her childhood home, together with the nonchalant Gen Z cool of Clairo, and the suburban poetry of Lorde. With her poignant, elliptical storytelling, clear-eyed observational lyricism, and songwriting full of musical left-turns, as MAY-A she interrogates the realities of youth with clarity and maturity beyond her 19 years, and 'Time I Love To Waste' is the latest piece from her treasure trove. Stay tuned as MAY-A continues to share her goldmine with the world.
'Time I Love To Waste (Kilder Remix)' is out now via Sony, buy/stream it here.
PRAISE FOR 'TIME I LOVE TO WASTE'
"The new chillwave anthem"
Billboard
"In a pool of talent as brimming as Australia,
MAY-A has certainly separated herself as a promising young star"
This Song Is Sick
"The single, full of warmth and rich vocal tones,
is a strong step forward for MAY-A"
triple j
"Time I Love To Waste is the best of pop and nothing else"
Alt Citizen
"Whimsical and enchanting"
Sniffers
"MAY-A goes from strength to strength with raw, earnest pop songs"
The Interns
Stay connected with MAY-A:
Facebook | Instagram | Youtube | TikTok