MAY-A soars on new single 'Time I Love To Waste', announces No Place Like Home headline tour
Today Sydney based artist MAY-A continues her ascent with new single, 'Time I Love To Waste'. Resuming the narrative arc of the previous release 'Apricots', which recently debuted at #190 on triple j's Hottest 200, MAY-A shares her first taste of love in the continued story of a blossoming queer relationship. 
Listen to 'Time I Love To Waste' HERE and stay tuned for the music video premiere at 4 PM AEDT.
'Time I Love To Waste', MAY-A reveals, was "written on the same day as Apricots. Both were written in the space of 3 hours and are about the same girl." Recounting their day together, from the cafe they visited the green Lacoste sweater her crush wore, the singer-songwriter describes every moment in vivid detail. "I was sure she liked me when I was writing it," she continues, "but I'd personally never been interested in someone the way that I was into her. I was completely enamoured. I wanted to give her everything that she wanted and I truly felt like she was completely out of my league."
Sharing another page of her diary with us, she continues "The lyric 'She's the time I love to waste' is really just about simplicity, and the pure and kind of childish way you know you really like someone when you just wanna waste all your time with them and in those moments nothing else in the world matters everything kind of fades into the background." Free of fear, doubt, and inhibitions, to reflect on the sickly sweet period of finding first love with earnest vulnerability means the most to Maya. "I'm not very good at expressing my emotions, I kind of just assume that people know how I feel without actually saying anything to them. I find it much easier to express myself in writing and this was the way I chose to tell her how I felt and just how much that day and those little moments meant to me."
To celebrate the release of her new single, MAY-A is bringing her energetic live show to the stage in Sydney and Melbourne this March as part of her debut headline tour, 'No Place Like Home'. "I'm so psyched to play these songs live and reimagine them in different ways to bring out and emphasise the emotions I felt when writing them. I can't wait to connect to an audience in ways beyond a phone screen" she says. Experience MAY-A's raucous fusion of punk and pop live at the Lansdowne in Sydney on March 19th and the Northcote Social Club in Melbourne on March 20th. Tickets available HERE with more details below.
Following a breakout year with the release of 'Apricots' and 'Green', both of which received rotation from triple j, and the former landing MAY-A's Hottest 200 debut at #190, MAY-A also secured triple j Unearthed's Feature Artist and #44 Most Played Artist of 2020. Plus widespread international support from NME, Variety, Dork, Out Front, American Songwriter, Elevator, RAGE, Tone Deaf, Pilerats, Sniffers, Coup De Main, Purple Sneakers, Early Rising, Ones To Watch with the success of 'Apricots' accumulating over 3.5 million streams in just three months across DSPs.
Songwriting since age twelve, Maya Cumming has honed a brand of lyricism that marries the classic pop structures and storytelling of the parental favourites that permeated her childhood home, together with the nonchalant Gen Z cool of Clairo, and the suburban poetry of Lorde. With her poignant, elliptical storytelling, clear-eyed observational lyricism, and songwriting full of musical left-turns, as MAY-A she interrogates the realities of youth with clarity and maturity beyond her 19 years, and 'Time I Love To Waste' is the latest piece from her treasure trove. Stay tuned as MAY-A continues to share her goldmine with the world.
'Time I Love To Waste' is out now via Sony, buy/stream it here.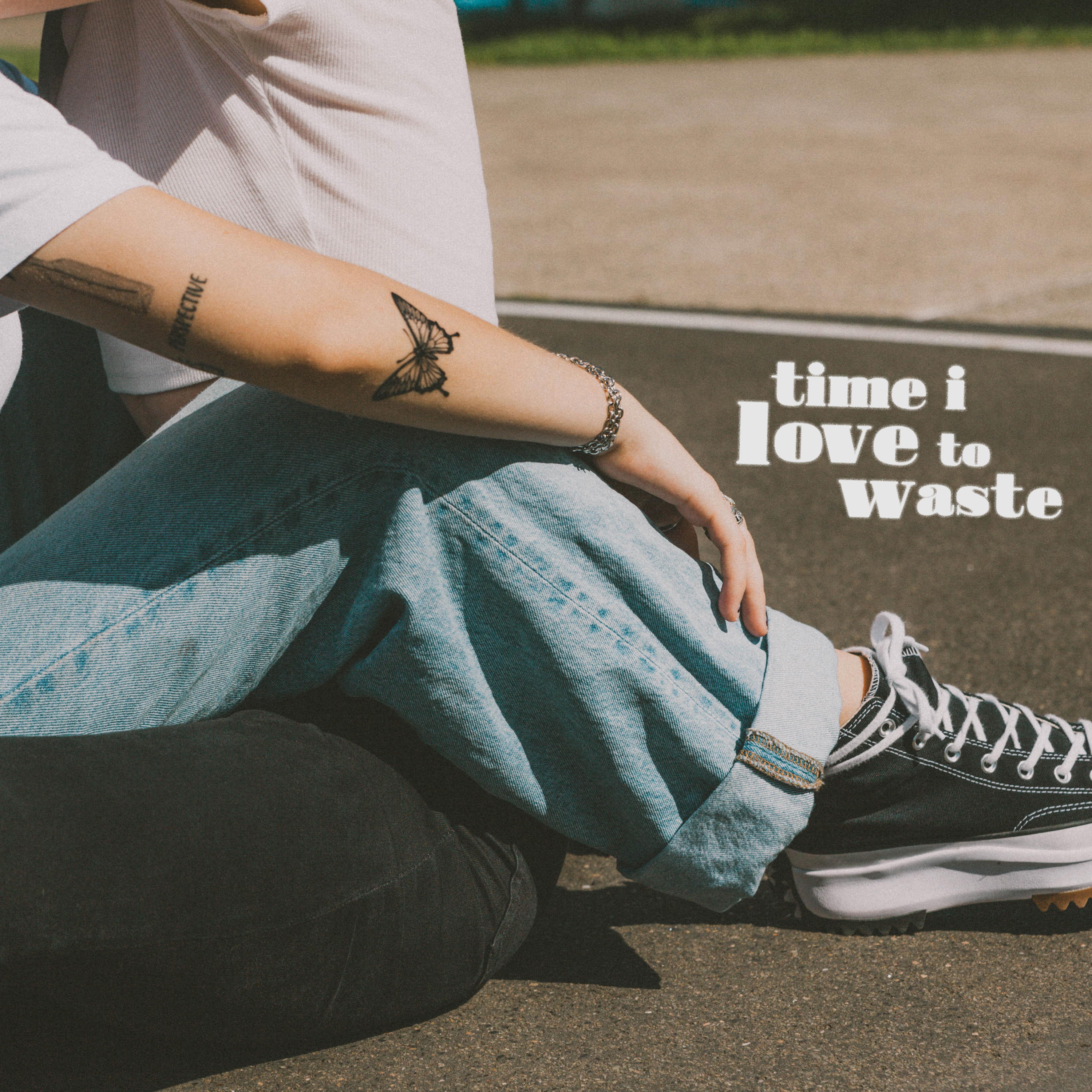 TOUR DATES
Fri 19 Mar – The Lansdowne – Sydney (tix)
Sat 20 Mar – Northcote Social Club – Melbourne (early show, late show)
Sat 27 Mar – Lazyfest @ Mary's Underground – Sydney (tix)
All tickets available HERE.
PRAISE FOR MAY-A
"Welcome to your new fave artist"
DORK
"A proper pop whiz"
triple j
"The creative curator combines her artistic prowess
and pours her heart into each original piece"
OUT FRONT
"On the cusp of that low-key, hyper-relatable indie-pop sound
that's carving new stars out of the next generation"
Pilerats
"Honest, intimate and gentle yet still commanding"
Purple Sneakers
Stay connected with MAY-A:
Facebook | Instagram | Youtube | TikTok