Meet all female First Nations group Ripple Effect Band with moving tribute in 'Loving and Caring'
Photo by nom epics
August 17 2023
PRAISE FOR Ripple Effect Band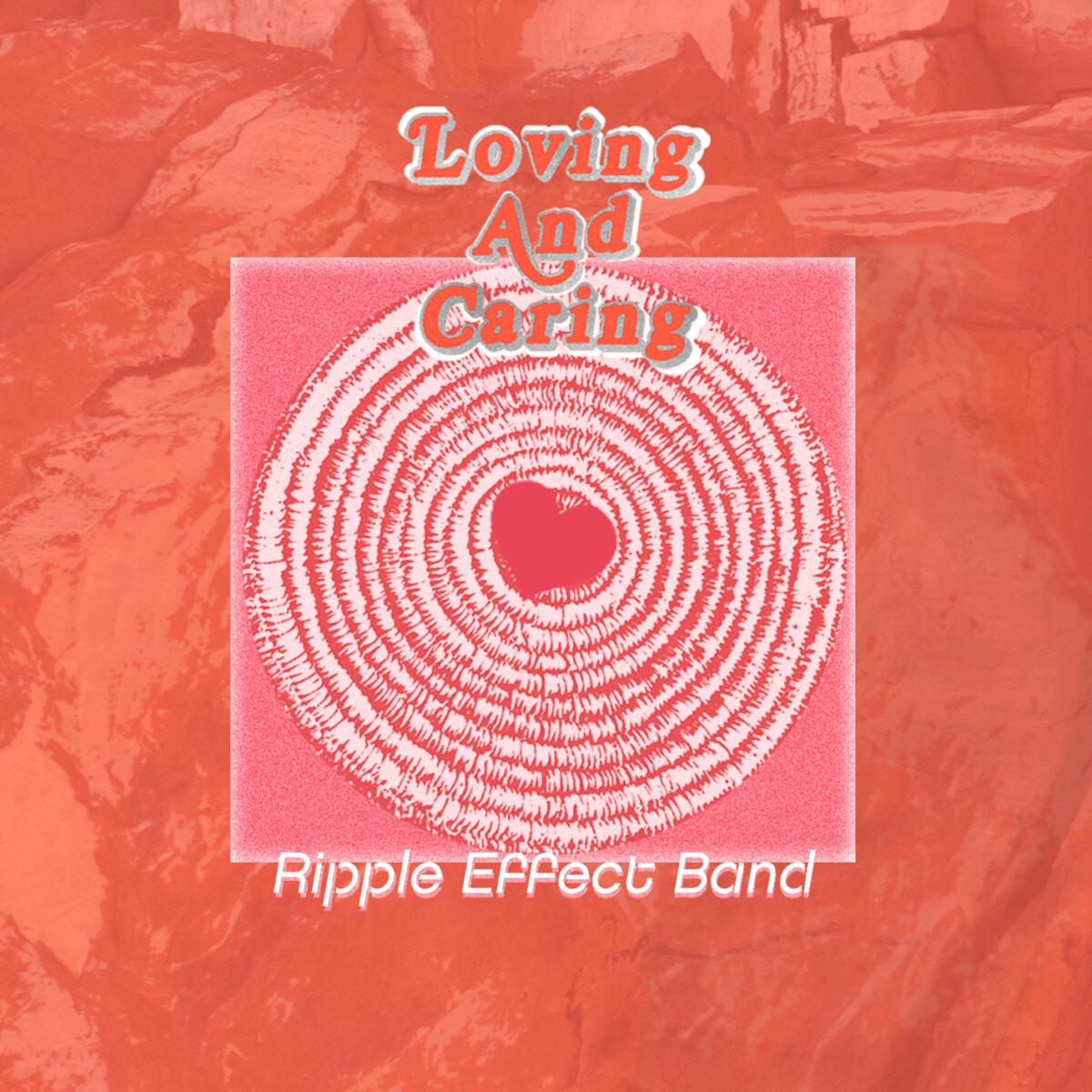 'Loving and Caring' is out now, buy/stream it here.
Ripple Effect Band, the Arnhem Land-based reggae-rock group, today share the second single for their upcoming debut album, Mayawa, with 'Loving and Caring' an emotional tribute to a family member. LISTEN + WATCH HERE.
An all-female identifying group from Maningrida, NT, Ripple Effect Band formed through a long-term collaboration with Jodie Kell from the University of Sydney. Whilst following in the tradition of saltwater rock from the top end, they are forging new ground and a new sound as the first women from their community to play instruments and make their own band, sung in the languages of their people: Ndjébbana, Burarra, Na-kara and Kune.
Comprised of Tara Rostron (vocals, guitar, drums, bass), Rachel Thomas (vocals), Rona Lawrence(bass, vocals), Jolene Lawrence (vocals, guitar, drums), Patricia Gibson (keyboard, vocals), Harriet Fraser-Barbour (drums, guitar) and Jodie Kell (vocals, lead guitar), together they form a ground-breaking force in the current so-called Australian landscape bridging gospel with reggae and rock. Each sharing instrumental parts and vocal harmonies sung in five Aboriginal languages alongside English, Ripple Effect Band are backed by their contagious passion for the power of music to heal, connect and make a difference.
Their new single 'Loving and Caring' introduces a new pop sound for the band, dedicated to songwriter Tara's sister who recently passed away. Composed and co-produced by Tara together with Jodie, 'Loving and Caring' opens with soft guitar plucks that give way to a wash of dub-influenced instrumentation into a captivating love song with Tara's spoken word rapping in her language of Kune, part of the Bininj Kunwok languages of West Arnhem Land. As a group, Ripple Effect Band hope the song resonates with the Daluk and Bininj (women and men) to be encouraged to look after their lovers, their friends and family.
Of the single, Tara Rostron shares, "In the song we sing about Yekke which is the dry season like this time. Everything's burned and that's how everyone feels, bad and depressed. I want to make people feel positive and strong. Stop going around and around in cycles and keeping it inside. That's not good. Sometimes you need to let it out. Like the wet season when the rain comes. The rain and thunder rolls. That's how we feel. It's like our heart beating."
'Loving and Caring' takes imagery from the Arnhem Land seasons to connect ourselves to Country and nature. Drummer Jolene Lawrence continues, "We want to reach out to anyone who feels sad or down, who feels like they cannot cope. Talk to your family, talk to your friends. Sit down and let it out. But if you feel shame to talk, go to the beach, walk in the bush, look at the beautiful country and get the stress out of your mind."
Following their recent appearance at the Maningrida AFL Grand Final, Ripple Effect Band will launch this latest release in the Northern Territory across their single launch at Darwin Festival and East Arnhem Live later this month. With 'Loving and Caring' the group share a fundraising campaign for Tara's family for funeral arrangements and a memorial service for a beautiful soul in community and on Country. With their debut album Mayawa under their wings, due soon, Ripple Effect Band hope to encourage other Indigenous women, in fact, all people, to be proud of who they are and where they come from. As the first women in their community to take up instruments and form their own band, Ripple Effect are personified as brave, bold and innovative. Primed with a story to tell about their land, their languages and their culture.