Meteor Infant finds balance with new single 'Winter Rabbits'
ANCIENT HOUSE EP OUT MARCH 11 VIA BROTH RECORDS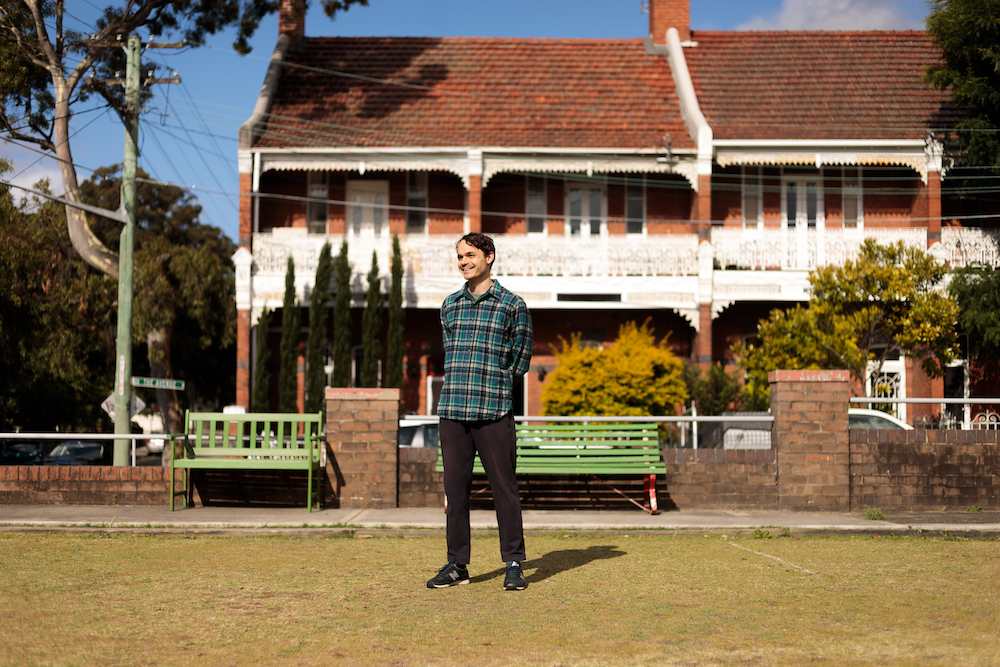 PRAISE FOR METEOR INFANT

"Meditative"
NME

​​"engrossing and hugely endearing"
Double J

"For three minutes I felt like I was floating and I didn't want to come down.
Meteor Infant's debut track is awash with a hazy, dream-like quality
which is fitting for such a reflective and semi-nostalgic piece"
Dave Ruby Howe (triple j Unearthed)
Today, singer-songwriter Meteor Infant announces his debut EP Ancient House, to be released on March 11 via Broth Records. He also shares his latest single from the release, titled 'Winter Rabbits'. LISTEN HERE.
Meteor Infant is the alias of Gomeroi man and performer Liam Keenan, who presents his project as a balanced understanding of his upbringing and connection to country, all whilst bouncing between the influences of Wilco and Neil Young. His last release'Scarecrow' garnered major traction from the likes of Double J, NME, Spotify (New Music Friday, Original Storytellers)and 2SER amongst others, solidifying his mesmerising industry presence and unique musical delivery. Keenan also took part in Make Music Australia's Make Music Day, where he performed a live intimate set at the Art Gallery of NSW earlier this year, immersing listeners in his dreamy indie-rock sound with themes that draw on human connection and longing for home.
Alongside the announcement of his forthcoming EP Ancient House, Keenan returns with his latest single 'Winter Rabbits' which is a meditative and gentle glance into the world of MeteorInfant. Through gentle vocals and blissed-out instrumentalism, Keenan says "Winter Rabbits is about trying to find balance in life. It's about how we can often have opposing drives and desires and it's about trying to hold those opposites and see the value in them. In another way, the song is about moving through life's ups and downs and celebrating the everyday little things like food with friends and family."
Having grown up moving between the traditional lands of the Anaiwan (Armidale, Uralla) and Kamilaroi (Tamworth) peoples, Keenan's attachment to music came to him young and quick. Without a local music scene to turn to for guidance and inspiration, he began his writing and recording on a small tape machine. Since moving to Eora/Sydney to pursue his studies, he found himself working within the visual arts industry as an installer and studio assistant to a variety of First Nations artists.
With a sound that sits alongside the likes of Big Thief and GrizzlyBear, Keenan has worked to refine his process to make music vivid in story and hauntingly moving in delivery in the years of development since he first started writing. It's this soundscape world, full of detail, possibility and autonomy that Meteor Infant will reveal with his debut EP Ancient House. Merging themes of nostalgia with the synergism of lyrics and melody, like his contemporaries, the release will see Meteor Infant present another compelling answer to the local music scene.
METEOR INFANT
Ancient House EP
March 11 via Broth Records
PRE-ORDER HERE
'Winter Rabbits' is out now via Broth Records, buy/stream it here.
Stay connected with
Meteor Infant: Facebook | Instagram | Unearthed
Broth Records: Website | Facebook | Instagram