Molly Payton announces new mini-album Slack, out October 4
SHARING NEW SINGLE + VIDEO, 'YOU CUT ME SO MUCH SLACK'
PRAISE FOR MOLLY PAYTON
"One of my favourite new artists"
Arlo Parks
"Modern rock anthems…'Porcupine' is a breakthrough moment"
Pigeons & Planes
"Her songs are rich, accomplished and instantly relatable"
Dork
Molly Payton announces her forthcoming mini-album Slack today, out October 1st via The Orchard, and shares a new single and video 'You Cut Me So Much Slack'. LISTEN HERE.

The London-based 20-year-old has recently returned from a long stint in her homeland of Aotearoa / New Zealand, where she created Slack remotely with her frequent collaborator Oli Barton-Wood (Nilüfer Yanya, Porridge Radio, Sorry), as well as GRAMMY-award winning producer Jimmy Hogarth (Sia, Amy Winehouse) and British songwriter Benjamin Francis Leftwich. Molly is set to appear at a number of festivals this year, including Pitchfork Music Festival Paris, Dot To Dot and Liverpool Sound City, and will join Oscar Lang on his UK tour this October. 

'You Cut Me So Much Slack' is accompanied by a video directed by Taylor Mansfield, which carries on the storyline from the previous single and video for 'Honey', showing the delirious aftermath of a breakdown in communication. Molly's mini-album follows her breakout EP Porcupine, released last Autumn to wide critical acclaim, including Pigeons & Planes, Dork, The Line of Best Fit, Steve Lamacq at 6Music and Jack Saunders at BBC Radio 1. It also caught the ears of fellow artists, including Arlo Parks, who chose Molly to appear alongside her takeover of Spotify's 'Our Generation' playlist, commenting of Molly's music "there was just this sense of rawness and earnestness that really reminded me of things that I've lived myself." 
WATCH: 'You Cut Me So Much Slack' (Official Video)
Molly explains that 'You Cut Me So Much Slack' was the genesis of her coming project Slack, representing a shift in both her mindset and lyricism with a renewed focus on self-reflection and accountability. Molly explains; "You Cut Me So Much Slack is a song I wrote initially for my EP Porcupine, but decided just before it came out that it fit better in this project. In Porcupine when I wrote about friendships and relationships I was placing a lot of blame on other people, whereas my coming project Slack is more self-reflective and centres around taking responsibility for your own faults in order to grow. My anxiety used to make it almost impossible to communicate and express my feelings to someone, and when I tried it would never come out the way I wanted it to. That's what this song is driven by, that frustration and desperation of wanting someone but not being able to tell them."

The thematic shift is one that mirrors Molly's return to her roots. Originally intended to be a short stay, her time in Aotearoa / New Zealand was extended as UK lockdowns prevailed. As well as spending time with the friends and places she left as a teenager, it also fuelled her resolution to reconnect with the memories and tribulations of her past, and process them through her songwriting. Revolving around the adage of looking back in order to move forward, she describes her coming output as "honest, reflective and hopeful." Her time back home also allowed her to rediscover the catharsis of playing live, with Molly performing a series of full-capacity headline gigs against the backdrop of NZ's low Covid rates and eased restrictions.
'You Cut Me So Much Slack' is out now, buy/stream it here.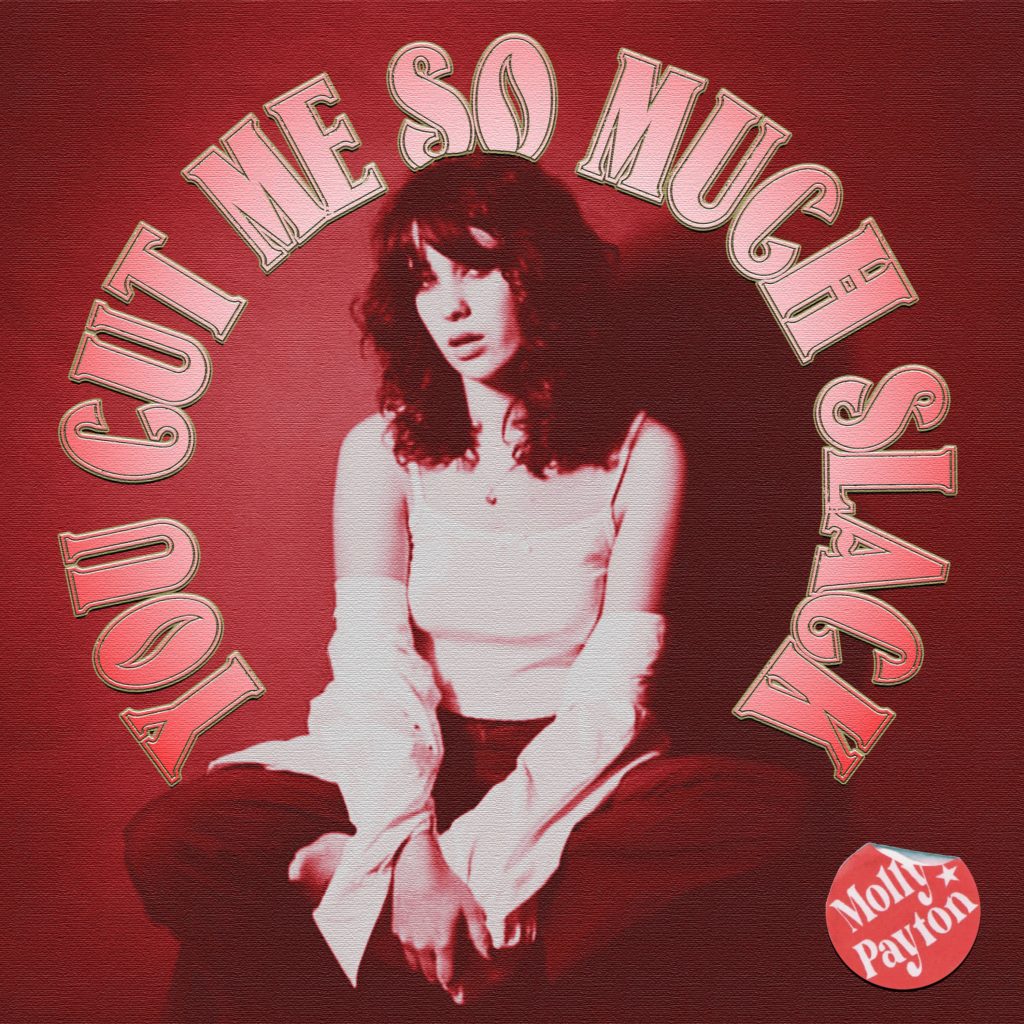 Stay connected with Molly Payton:
Facebook | Instagram | YouTube
ABOUT MOLLY PAYTON
Molly Payton's first offering came in the form of her debut EP Mess, which was co-produced withOscar Lang, who she met at her new school soon after relocating to the UK at age 16. This was followed up by 2020s Porcupine, which saw her strike up a new songwriting partnership with producer Oli Barton-Wood, embracing a fuller sound, a direct reflection of her contemporary experiences in London and changing tastes. Praised for her evocative lyricism and evolved songwriting, Molly's new singles compromise none of her edge, yet offer a more personal look into the workings of the young songwriter, and forecasts bright things as she returns to London.