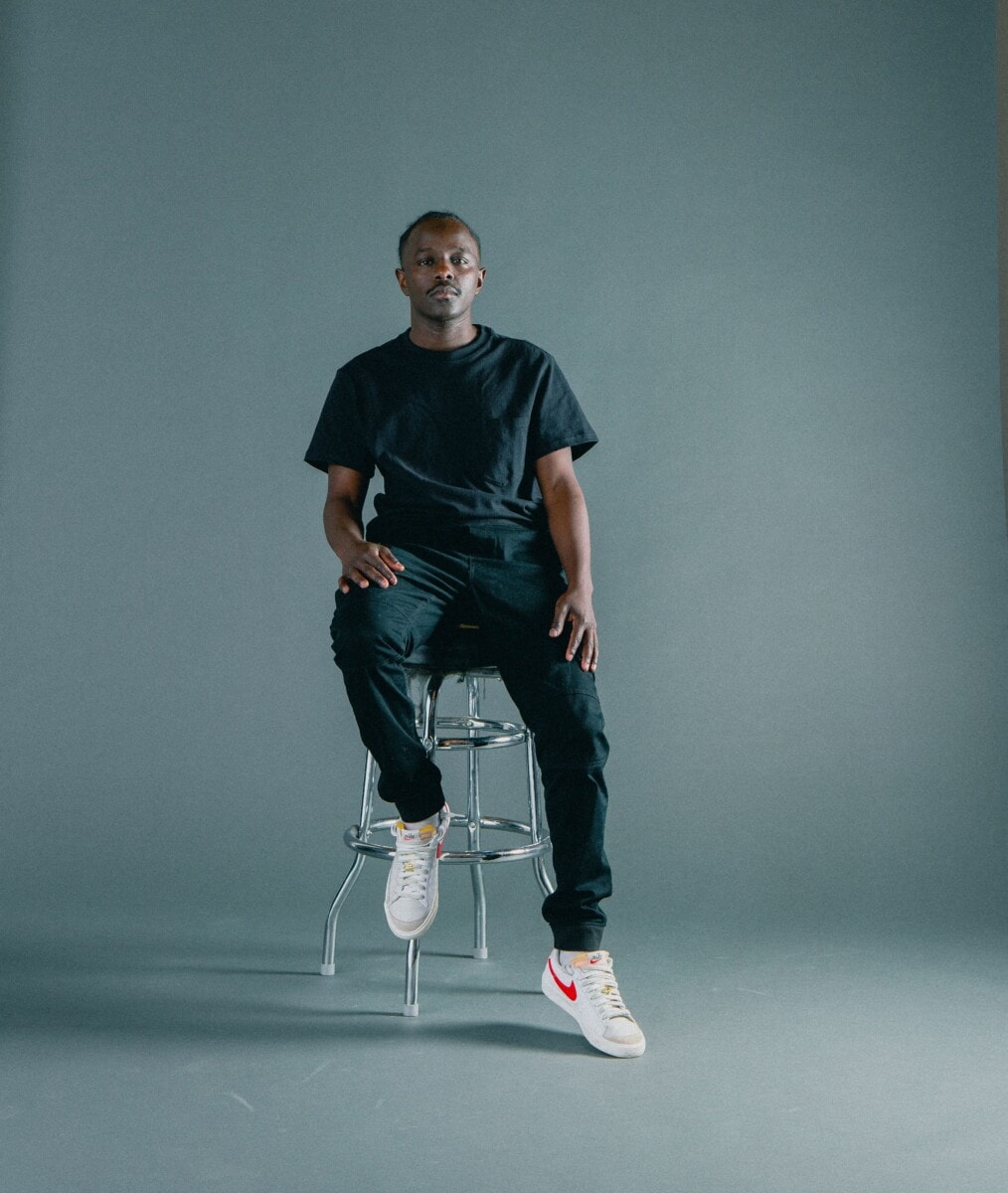 Mouraine's Optimistic Debut Album 'In Search of Gold' Is Out Today
Photo by Mat Dunlap
May 5 2023
PRAISE FOR Mouraine
1. Fomo
2. Gold
3. Best Friend
4. Tonight
5. Sick of Your Love
6. Love Me feat. JRDN
7. Glory
8. Championship
9. Big Dawg feat. Westside Boogie
10. Up ft. Moto
11. Loyalty
12. Planet of The Apes
13. Destiny
In Search of Gold by Mouraine is out now, listen to it here.
Edmonton, Canada-based rapper Mouraine's debut album "In Search of Gold," produced by deadmen (Matthew Peters, Matthew Schellenberg), is finally out today via Birthday Cake Records. "In Search of Gold" is the apex of Mouraine's creative journey, offering a piece of himself as he reflects on what makes life gold. Listen to "In Search of Gold" HERE.
Mouraine's "In Search of Gold" is optimism, determination, and the most genuine representation of the human spirit at its finest. Sonically, the record spans from upbeat and sunny with "Gold," to buzzing and brutal with "Planet of the Apes," to the a catchy, lovesick, slick bop in "Sick of Your Love." It's a sweeping look into the life of a young man who has faced so much hardship as a first-generation Sudanese immigrant, but also a universal look at the emotions we all experience day to day.
Of the album, Mouraine says, "There comes a time in every artist's career to pursue their unimaginable creativity, to find themselves and their sound. 'In Search of Gold' is metaphorically a representation of my life journey. I've always thought that chasing possessions was going to fulfill me. But I realized that to find gold is to find your purpose, peace, and happiness, and that's what this album means to me."
Artistically, Mouraine strikes a trifecta of swagger, buoyancy, and humility in his music and demeanor. If his beaming grin doesn't instantly pull you in, his charisma and cadence definitely will. Seeking asylum from his home country of Sudan with his mother and siblings at the age of 10, unable to speak a word of English, Mouraine turned to watching hip hop music videos and poetry, which ultimately became his teacher and solace.
Deeply inspired by the way his favorite rappers could energize and demand the attention of a crowd, Mouraine began writing and recording music. He wrote and performed with his two younger brothers as The Overachievers before making his solo debut in 2017 with his mixtape Cold Mornings 2. He's since shared stages with the likes of Mac Miller, J.Cole, T-Pain, Big Sean, Pusha T, Classified, and many others; still, he retains a humble underdog attitude throughout. His recent Bigger Dreams EP, that sought praise from Complex, The Source, CBC, Earmilk, Exclaim!, and many more, set the stage for Mouraine's next anticipated chapter, following collaborations with WCMA Producers of the Year, Deadmen (Begonia, Ashleigh Ball, Royal Canoe), promotional features with Footlocker, Toronto Raptors games and other major sporting events across the country he now calls home, Mouraine is on the cusp of an enduring legacy.
Motivated by raising the next generation of dreamers, creators, and policymakers, Mouraine's sights are set high. He recently performed at JUNOFest, and he's just started his UK string of shows starting with Focus Wales, The Great Escape, and more.