MUNGMUNG calls on 1300 for new single 'ATTITUDE PROBLEM'
Photo by Ilgin Aykut
May 26 2023
PRAISE FOR MUNGMUNG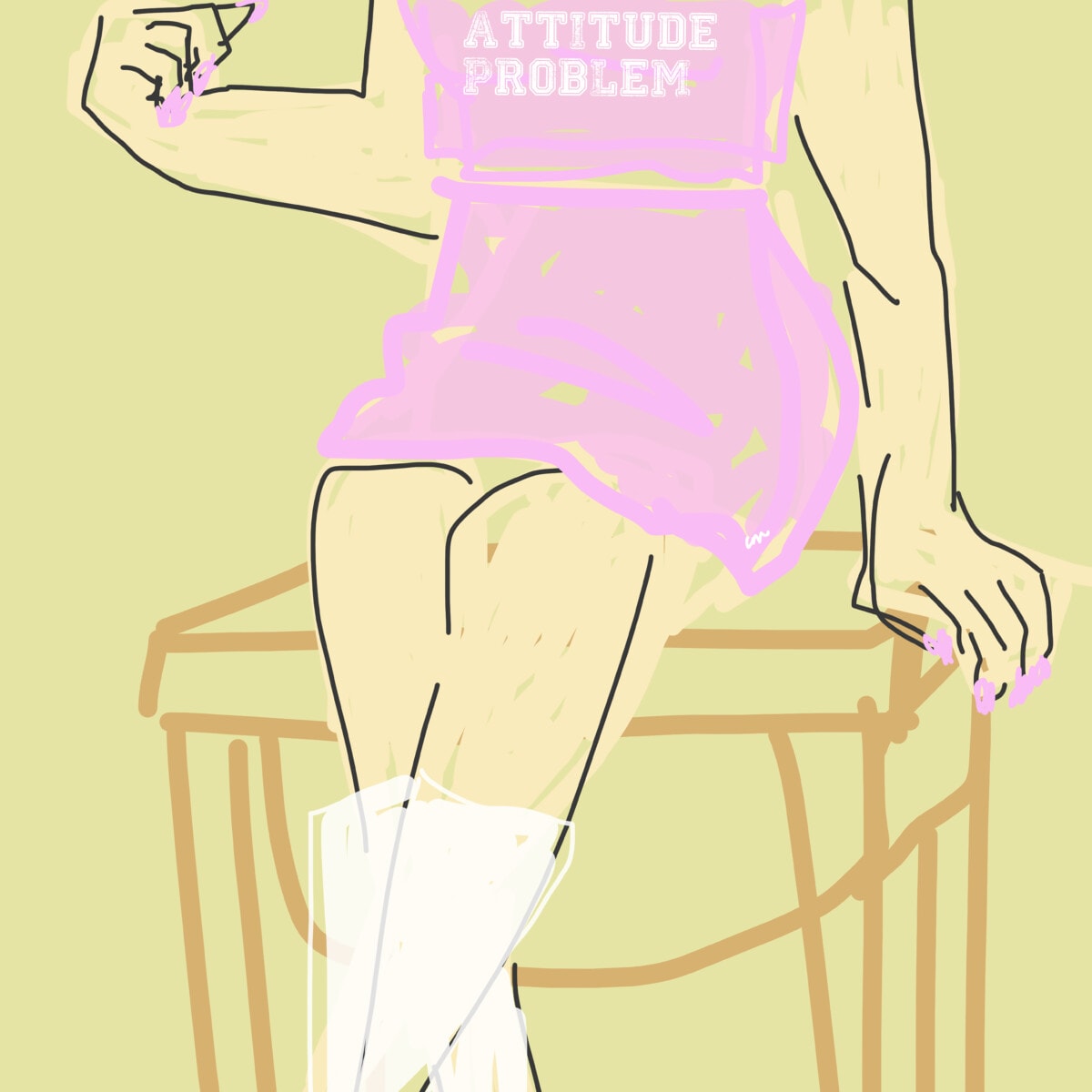 'ATTITUDE PROBLEM' is out now, buy/stream here.
Eora-based multidisciplinary artist MUNGMUNG today shares her latest single 'ATTITUDE PROBLEM' featuring Australian-Korean alt-rap phenomenon 1300, ahead of her forthcoming album Boujee Bby out June 16. LISTEN HERE + PRE-SAVE BOUJEE BBY HERE.
Inviting listeners deep into their world, 1300 and MUNGMUNG enhance their own individual hip-hop eclecticism through 'ATTITUDE PROBLEM'. Arriving off the back of 1300's recent mixtape <3, the track came together in a nonchalant fashion, best put in MUNGMUNG's words: "This one got more attitude than Honey Boo Boo. More stank than stinky tofu. We just on some "Yeah, I'm IT and I know it, so what?" vibes. I came up with the chorus lyrics and flow one random afternoon… We'd just come out of lockdown, so the carefree spirit was strong. I immediately thought of 1300 as the perfect cherry on top for the track".
With a multifaceted approach that brims with confidence, the track flexes their ability to maintain a high-powered level of creativity, whether it be ultra-soft or vigorous. Sharing more on the collaboration process, MUNGMUNG says "Nerdie so graciously invited me to their studio, I showed him my idea then he just got down to it. He and Pokari just started jumping in on the beat. The rest of the boys had their heads down in their notes writing pretty much straight away. I was so inspired by their work ethic, I had to pull through with my own phatty verse. We all tagged in and out of the booth whilst sharing a KFC family bucket. It was just fam shit."
Having ushered into 2023 with a new realm of authentic creativity, MUNGMUNG sends tremors through her bold aesthetic reminiscent of early-2000s, powerful vocals, and infectious melodies that are anchored in the sonics of hip hop and R&B. Marking her place with her 2021 debut single 'Missed Calls', MUNGMUNG was met with excitement by listeners across the globe with her follow up debut EP MAIN CHARACTER, which made waves across triple j, FBi Radio, The Sydney Morning Herald, MTV, Complex AU and more for her take on soulful melodies and clever lyrics that linger.
Self-assured and full of personality, her forthcoming LP Boujee Bby is delivered at MUNGMUNG's heightened self and teems with authenticity as an extension of her art. The release of Boujee Bby celebrates MUNGMUNG's much-loved return, one that has already seen her land  FBi Radio's Independent Artist of the Week, deliver her unmatched live energy on triple j's Bars of Steel, a performance at Phoenix Central Park, and praise for her latest single  'PRINCE CHARMING' on Fashion Journal, VICE Australia, 10 Magazine and more. Alongside a resume of support slots including Ngaiire, Taka Perry, Chelsea Warner, BOYSODA, Billy Davis and Gold Fang, MUNGMUNG was also among the 2022 BIGSOUND lineup, of which triple j described as "a perfect way to kick off BIGSOUND. An emerging artist with a cutting-edge sound and approach to performing – precisely the kind of thing so many of us are seeking this week." Stay tuned for more to come from MUNGMUNG.