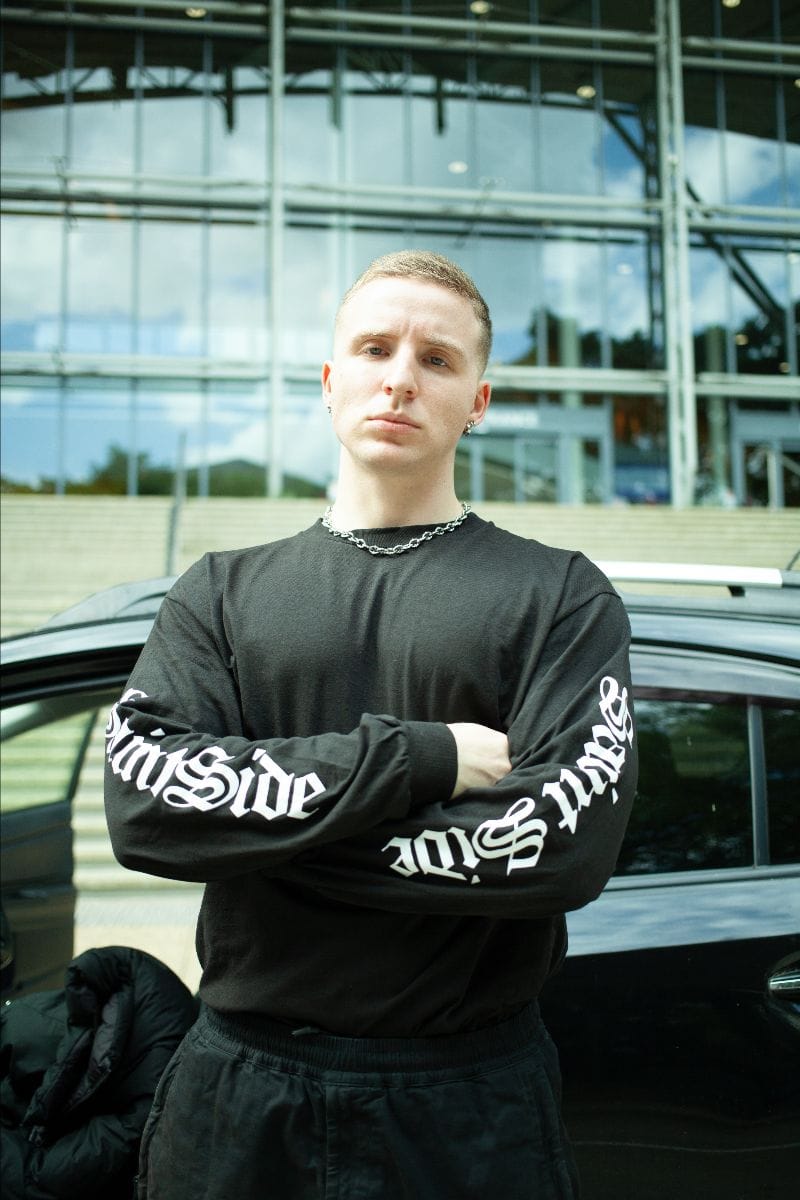 Nerve and Babyface Mal reunite on club thumper 'Gumboots'
April 14 2023
PRAISE FOR Nerve
'Gumboots' is out now, buy/stream it here.
Brisbane star Nerve returns with his first single of 2023 in 'Gumboots', recruiting Melbourne's man of the moment, Babyface Mal for another effortless collaboration. LISTEN + WATCH HERE.
While Nerve's last single 'Wasted' took a sharp turn into the alternative rock realm – standing at the top end of triple j's 'Most Played' list – 'Gumboots' sees Nerve return to his hip-hop roots with unmistakable charisma and wit. Having already flexed his preference for club thumpers on singles like 'Reece's Peeces' and an official remix of Aitch's chart-topping single 'Taste', Nerve uses 'Gumboots' to lead listeners to the dancefloor with a nonchalant hook and quick-witted bars that reference everything from DJ Khaled to Nike tracksuits to astrology star signs. The beat comes courtesy of Matty Made It (a go-to producer for Nerve's frequent collaborators JK-47 and ECB) and features lively horns underneath an undeniable bounce that takes it far beyond head-nod territory.
Nerve and Babyface Mal have previously collaborated on 'X Games' and 'Superhero', and their latest joint effort completes the trilogy in blazing fashion. Babyface Mal's laid-back style glides in for the third verse on 'Gumboots', and it's no wonder that he namedrops throwback sitcom The Suite Life of Zack & Cody– these two are quickly becoming one of hip-hop's most devious duos. The video for 'Gumboots' sees them visit some of Melbourne's most favoured haunts including iconic St. Albans streetwear store Saintside, and sandwich connoisseurs Easey's. They also pet a cute dog.
Nerve has spent his last few years on a relentless tour schedule, with his eclectic catalog seeing him play alongside everyone from Aitch and Bliss N Eso to DZ Deathrays and The Terrys. His previous two singles, 'Wasted' and 'DFRNT' hit high rotation on national radio stations triple j and CADA, showing his incredible breadth not only as a frontman but also as a producer and engineer. He also penned a verse on 'Real Nice' alongside Tkay Maidza and Young Franco, the official anthem for the A-League's 2022 season, with the trio performing the track at the grand final in Melbourne.