Nerve drops cheeky rap track 'Reese's Peeces'
Brisbane artist Nerve returns with his new single 'Reece's Peeces', a tongue-in-cheek slapper that shows the rapper/producer/engineer at his formidable, infectious best. Listen HERE, watch HERE.
'Reece's Peeces' is another display of Nerve's preference for rapping about food (See his breakout single 'Sunday Roast', added to high rotation on triple j) as well as his ability to deliver witty punchlines and tightly-wound bars with effortless ease. With a thorough history in Australia's grime and hip-hop scenes, Nerve has long proven his ability to spit over different styles and tempos, with 'Reece's Peeces' offering a sparse beat that's disrupted by earth-shattering 808s and bass. The instrumental was cooked up by Nerve himself in five minutes, with the minimal production allowing his commanding vocals to take the driver's seat.
Of the video, Nerve shares, "We wanted to create something that represented as much of our experience with various Australian subcultures as possible. So naturally, we had a massive food fight, went skydiving, rode horses and practised BDSM."
Lyrically, 'Reece's Peeces' is rap bravado in Nerve's trademark larrikin style, seeing him take cheeky jabs at opponents while serving up his message of self-confidence: "Pull up your socks, this is a bop," the hook states. "Be a boss. Fix up. Do whatever you want and do it better than anybody else. It's healthy to be confident,"Nerve says. "You gotta be your own biggest fan these days, because everybody wants to knock you down a peg, especially in Australia."
'Reece's Peeces'by Nerve is out now via Believe, buy/stream it here.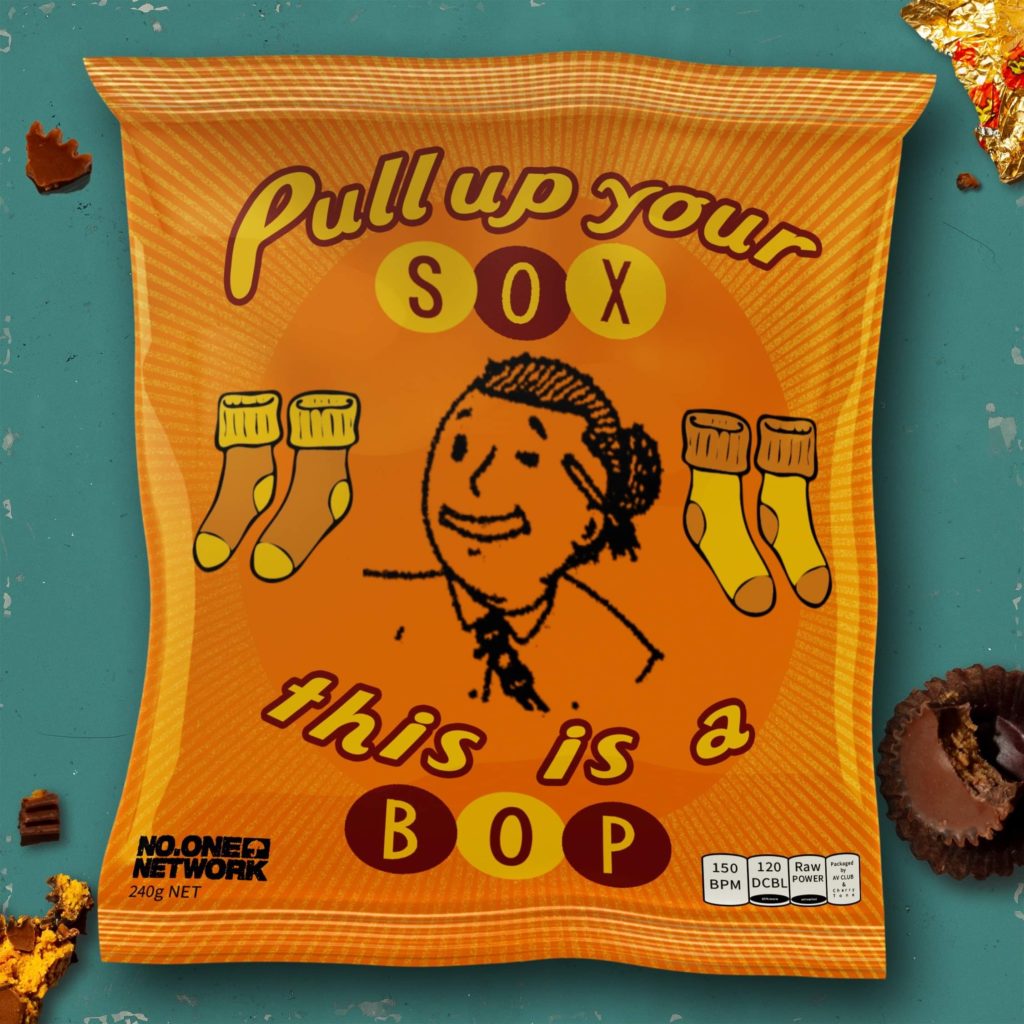 PRAISE FOR NERVE
Best Australian Rappers in 2020
Red Bull Music
"Brisbane's golden child of grime"
Acclaim
"Nerve's a force now too big to be reckoned with"
Purple Sneakers
"One of the best in Aus right now"
Declan Byrne, triple j
ABOUT NERVE
Rapper, producer, singer, emcee, engineer: Brisbane young gun Nerve wears many hats, and he wears them with confidence. His multi-pronged approach to hip-hop has made him one of the most versatile and talented artists in the space, widely expanding his sonic portfolio with each release. He spent his early days rapping over boom-bap beats, then delving into the world of grime where he spat comfortably in viral cyphers and sets alongside legends like Alex Jones, Fraksha and Diem.
In 2017, he released his collaborative Nightshift EP with fellow up-and-comer Wombat, an all-out grime assault which established Nerve as one of the country's most proficient emcees. 2018 album Sober saw Nerve once again flex his lyrical talents over murky throwback instrumentals, and included underground hit 'Where You Been' featuring ChillinIt.
In 2019, Nerve stepped into a different realm with his Mumma's Boy EP which featured high-octane favourites like 'Subie Whip', but also more melodic material like 'Bad Side'. The project's lead single, 'Sunday Roast' was added to high rotation on triple j and was followed with Nerve's biggest national tour yet, as well as sets at Listen Out, Falls Festival and BIGSOUND. Nerve was then named the #4 most played artist on triple j Unearthed, and finished 2019 with an official remix for UK heavyweight Aitch, teaming up with Hooligan Hefs for an Australian take on the UK #1 single 'Taste'.
In 2020, Nerve continues to show diversity with his pop-leaning single 'Hopscotch', while also delivering a demonic verse for triple j's 'Quarantune' initiative alongside Triple One.