Nerve returns with confident new track 'DFRNT'
OFFICIALLY OUT TONIGHT AT 8PM AEDT
PRAISE FOR NERVE
"One of Australia's most respected rappers"
Red Bull Music
"A brazen rapper, producer, multitasker and communal champion"
NME Australia
"Nerve has strong-armed himself a place amongst hip-hop's most dynamic and forward-thinking names of today"
Pilerats
"Doubled in popularity and notoriety"
Acclaim
"On his latest EP, Nerve switches the tone, a project that showcases equal parts his diversity and 'finger in every pie' ability"
Purple Sneakers
Heighweight MC Nerve today returns with the first piece of a brand new instalment of music, the assured single 'DFRNT'. PRE-SAVE HERE.
Oscillating between a bright guitar melody and pitched up soul vocals, 'DFRNT' is an optimistic single unpacking growth in the face of success. He responds with aplomb, ringing through the hook "You changed, you're switching. I been the same I'm just different. Still cheeky, still take the piss and spin these hits." Loaning production to Sid Mallick (Doja Cat, OneFour) and Len20 (Kid Cudi, Mary J Blige), 'DFRNT' balances nostalgic RNB with an up-tempo vibrancy, giving room for Nerve to leisurely spar. He remains the same happy-go-lucky Toby Nicholls he's always been but has no qualms in listing what you should be pre-occupied with instead of his business.
For Nerve, 'DFRNT' signals his next phase. He reveals "DFRNT is a bit of a comeback of sorts for me. It's been a minute since I've dropped a solo record and my life has changed heaps in the last year. To me, it represents that even though you might go through changes, or not fit a mould that's been laid out for you by someone else, the most important thing is to be confident and back yourself. I want everyone around me to feel confident like that. I want everyone around me to talk their shit. When I made this I was blasting it in the back of Ubers on a JBL speaker for the driver telling him it's a fucking hit. I want everyone in my circle to have that confidence."
The accompanying video for 'DFRNT' was shot on Nerve's extended trip to the Middle East where he performed at FUTRworld festival in Abu Dhabi, as well as DJing at Dubai hotspots Crab Market and Orange Chameleon. Tonight at 8PM the music video trailer for 'DFRNT' will drop via Nerve's YouTube channel HERE.
Dexterous across rap and music production, Nerve's passion lies in a continued camaraderie with the music community that manifests in anthemic collaborations with some of the country's biggest artists: Tkay Maidza and Young Franco on 'Real Nice (H.C.T.F)', currently the official anthem of the national A-League; Hooligan Hefs on his remix of Aitch's 'Taste (Make It Shake)'; two releases with JK-47 in 'Sunday Roast' and 'One In A Million' and many more.
On the live circuit, Nerve's repertoire has seen the Meanjin / Brisbane-based artist tour sold-out shows across the country, giving blazing performances at Listen Out, Falls Festival, BIGSOUND, and others commended for his infectious hyperactivity and DIY-style that leave all audiences in awe. Lately, Nerve has flexed these skills in the booth, appearing on Red Bull Music's 64 Bars and was the first rapper to be tagged in 2021's Rappertag revival.
Put simply, Nerve's artistry is a balance of his loquacious nature and consistent ability to multi-task. In just 5 years his rise continues to be nothing short of exponential, dominating so-called Australia's rap underground and his continued presence at mainstages nationally; including currently touring alongside DZ Deathrays and Bliss N Eso. To experience Nerve live see all tour routing info BELOW.
Boasting a consistently diverse output sonically and visually, Nerve has always promised – and delivered – a continuous shedding of his own skin with each release. Through the recent Tall Poppy Season EP, he quashed the parameters of the stifling social syndrome, and instead focused on the nerve to express his self-worth, actualisation and affirmation to praise from triple j, NME, Acclaim, RAGE, and many more. 2022 will prove to be no different with Nerve's most eclectic work yet on the horizon. 
'DFRNT' is out at 8PM AEDT, buy/stream it here.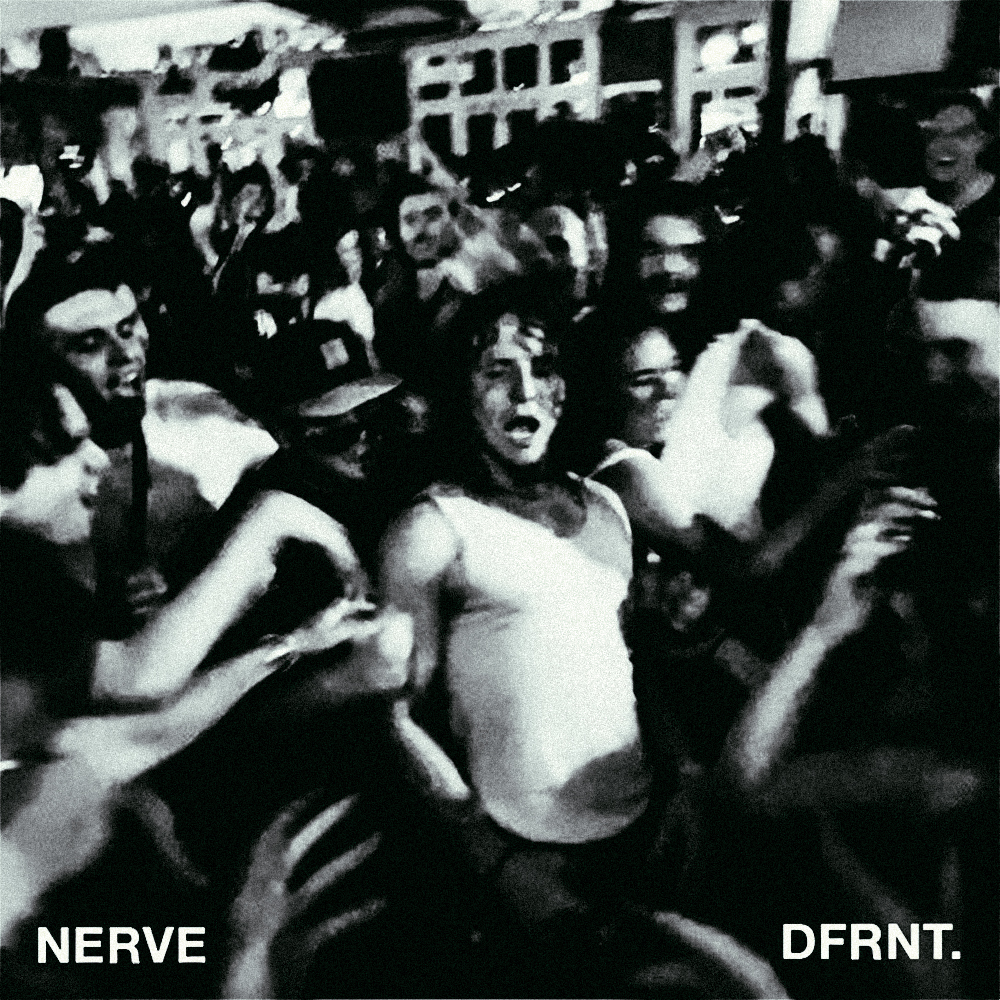 TOUR DATES
Thu 21 Apr – Beach Hotel – Cavanbah / Byron Bay*
Fri 22 Apr – Wollongong Uni – Dharawal Land / Wollongong^
Sat 23 Apr – Kambri – Ngunnawal Land / Canberra^
Fri 20 May – Panthers – Birpai Land / Port Macquarie*
Sat 21 May – NEX – Mulubinba / Newcastle*
Tue 24 Jun – JCU Uni Bar – Bindal, Wulgurukaba Land / Townsville*
Wed 25 Jun – Gilligans – Gimuy / Cairns*
Wed 1 Jul – Harrup Park – Yuwibara Land / Mackay*
Thu 2 Jul – Magnums – Ngaro Land / Airlie Beach*
^supporting DZ Death Rays
*supporting Bliss N Eso
Stay connected with Nerve:
Facebook | Instagram | Youtube | Soundcloud