Omar Apollo shares new single 'Imagine U' co-produced by Kenny Beats
Omar Apollo returns today to share a new song, 'Imagine U', which he co-produced with frequent collaborator Kenny Beats. The track, featured on Apple's New Music Daily, is his first release of the year and follows two other songs he worked on with Kenny Beats in late 2019, 'Frio' and 'Hit Me Up' featuring Dominic Fike. Listen HERE and watch the lyric video HERE.
Speaking on the inspiration behind the song, Apollo says: "I'm all about the feeling when it comes to music. The lyrics and melody came to me so naturally and I feel like free thinking is what's missing in a lot of music nowadays. There's a guitar part I played that's pitched up as soon as the song starts that I love and when I first made the song that part was all I had. I was obsessed with it — I kept playing it on loop cause it felt so good to me. I was listening to a lot of daft punk at the time so I was really inspired by those themes."
After introducing himself in 2018 with his critically-acclaimed debut EP Stereo, Omar Apollo has continued to ascend as an undeniable talent to watch, becoming one of 2019's brightest breakout stars. Just last year, he released his EP Friends, Rolling Stone named him an Artist You Need To Know, Pitchfork featured him as a Rising artist, made his late-night television debut on Late Night with Seth Meyers, and had two headlining North American tours which included stops at Tyler, The Creator's Camp Flog Gnaw Carnival and Tropicalía Festival. He was also part of YouTube's Foundry international artist development program, with past alumni including Cuco, ROSALÍA, Gunna, Chloe X Halle, and Dua Lipa.
Listen to 'Imagine U' above and stay tuned for more from Omar Apollo coming soon.

'Imagine U' by Omar Apollo is out now,
buy/stream it here.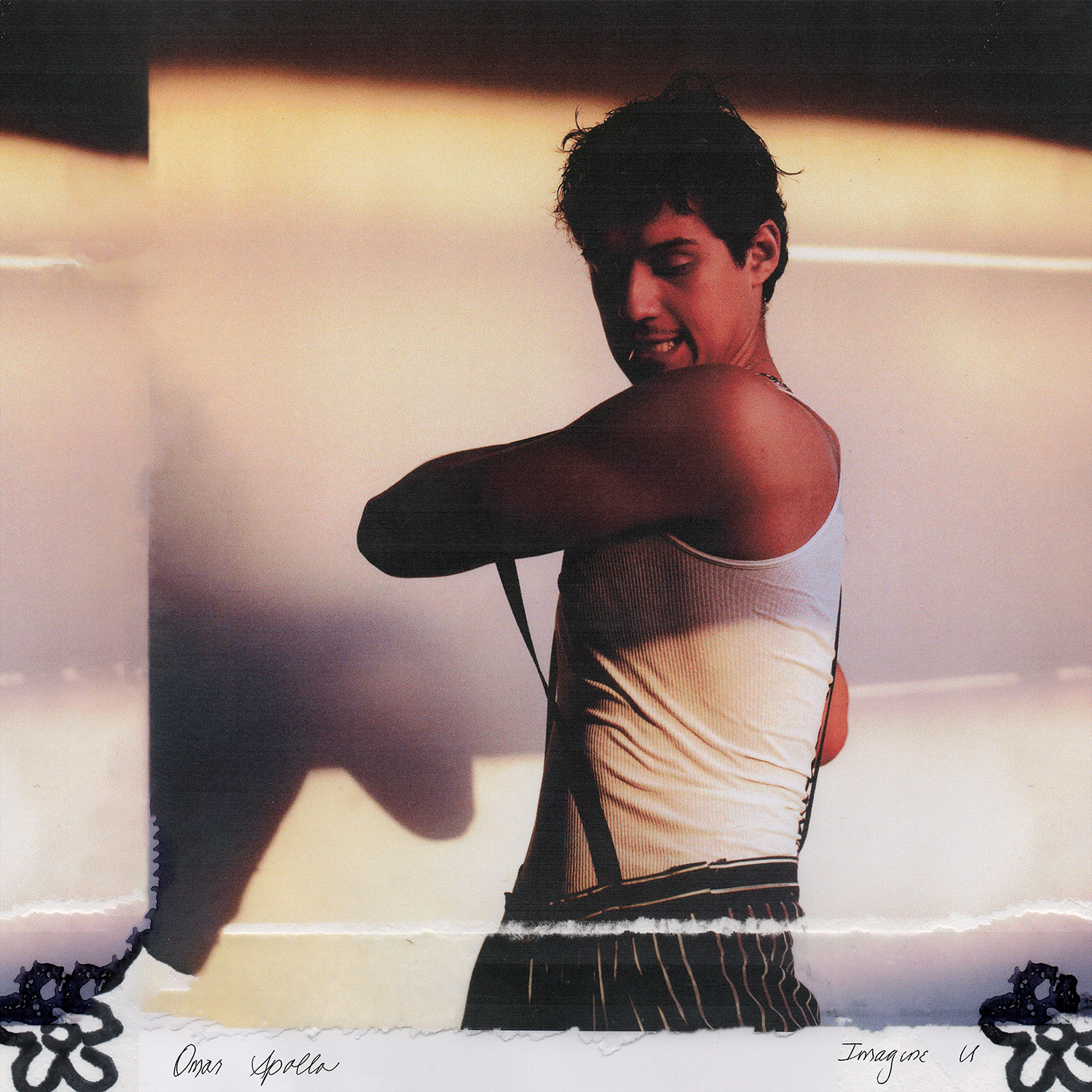 ABOUT OMAR APOLLO
In just a few year's time, Omar Apollo has gone from teenage strummer to one of the most hotly-tipped R&B artists of his generation. Raised on a steady diet of legends ranging from Brandy and Musiq Soulchild to Prince and Stevie Wonder, the Indiana-raised Mexican-American singer-songwriter picked up a guitar at the age of 11 and never looked back. Learning to play and create in the age of SoundCloud and YouTube, he absorbed his influences both contemporary and classic alike while navigating a variety of genres and styles.
By the time Apollo turned 18, he'd begun uploading his songs to streaming platforms, having fun creating but still not entirely sure about pursuing a career in music. That all changed with 'Ugotme', a breakout single fueled by a chance playlist inclusion that grew his fanbase rapidly, the quintessential modern-day music business come-up. That success prompted him to keep honing his craft, resulting in a pair of EPs Stereo (2018) and Friends (2019) that demonstrated his 90s-inspired, subtly bluesy, and occasionally bilingual approach to bedroom soul.
Since then, the now 22-year-old Apollo has transitioned from the freeform D.I.Y. creativity of those beloved earlier records towards a more focused development of his sound. He's making deeper connections between his music and his Latin roots while laboring over each song in ways he never would've before. Part redefinition, part enhancement, the autobiographical new material he's been working on for his upcoming projects promise to bring him to another level in his career.
LOVE FOR OMAR APOLLO
"sleek, soulful, heartache-infused love songs"
NPR
"A triple threat of an artist with plenty to offer"
Pitchfork
"lovelorn songs that reconcile the sultry sounds of D'Angelo, Prince, and Frank Ocean with Mexican soul and traditional corridos"
Rolling Stone
Stay connected with Omar Apollo:
Facebook | Twitter | Instagram | Youtube