Polythought share new single 'In C'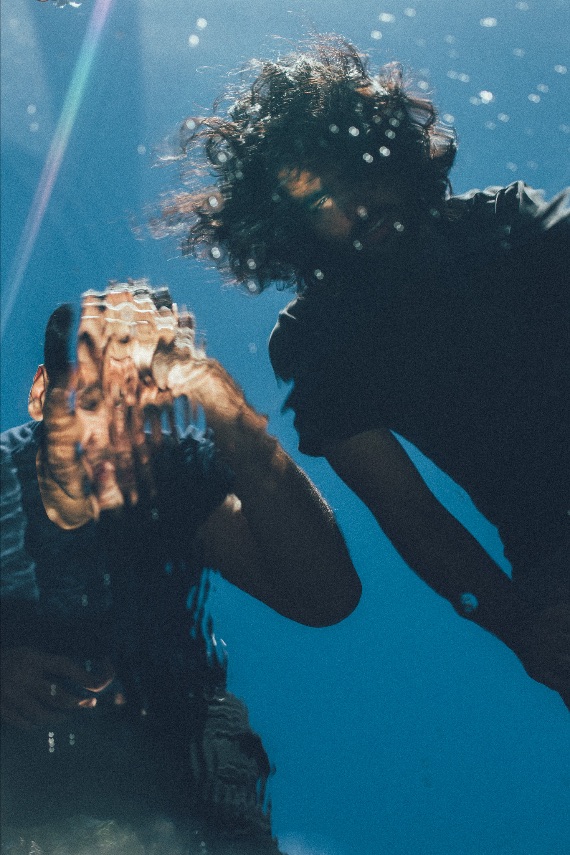 Today, new electronic project Polythought share their second single, 'In C'. Listen HERE.
Polythought is the musical meeting point of Sydney's Oliver Tank and producer Vinay Matta (Hansaa), born from the pair's mutual appreciation for expansive electronic landscapes and organic instrumentation.
Together as Polythought they make atmospheric, introspective art pop that plays with textures, sound design and the idea of spontaneous creation. As such a young act, they're already fully formed sound and strong visual aesthetic speaks to their connection and the clarity of their vision.
Following on from 'Alone', the lead single off the duo's debut mixtape Retrospect which saw plays across both triple j and Unearthed Radio, 'In C' is yet another example of this. Spacious, swirling synths, intricately layered percussion and hints of distortion build a 3D soundscape for Tank's vocals to wander through as he interrogates himself. Meanwhile, Matta's understated layering gives 'In C' an emotive momentum, blanketing the track with a gentle fragility before letting it dissolve away again. 'In C' reveals Polythought's deft talent for streamlining their left-of-field influences and inspirations into more accessible forms.

Of the track, Oliver Tank shares, "The song touches on themes of loss and disillusionment with ones life or direction. The music itself moves between moments of light and shade, bouncing between feelings of despair and the longing for escape."
Having most recently showcased at Bigsound this year, Polythought have properly announced their arrival now and are priming themselves for an even stronger year ahead as they continue to explore the depths of their potential as a duo.

Catch Polythought supporting Hayden Calnin at The Vanguard in Sydney this Nov 16. Grab the tickets and details here.
'In C' by Polythought is out now – buy/stream it here. 




Artwork by Pretty Soon.
Stay connected with Polythought:
Facebook | Youtube | Instagram | Twitter | Unearthed