Postcard Boy (aka carwash) shares "when tomorrow comes, we'll be nothing but a fading feeling"
Photo by Gabriella Hughes
June 29 2023
PRAISE FOR carwash / Postcard Boy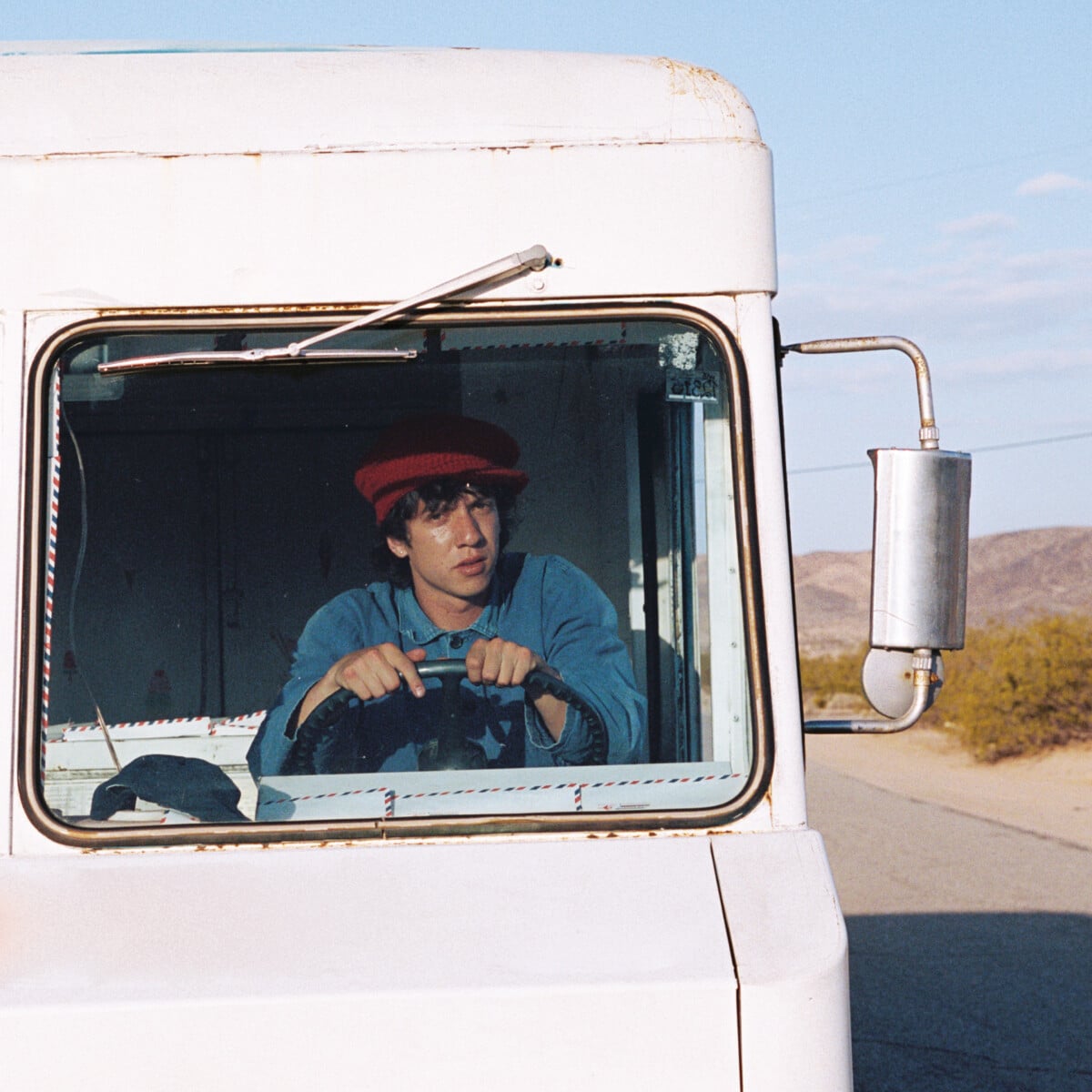 "when tomorrow comes, we'll be nothing but a fading feeling" by Postcard Boy is out now, buy/stream it here
LA-based songwriter, producer, and all-around artist Postcard Boy (aka Garrett Seamans, aka carwash) shares his latest, "when tomorrow comes, we'll be nothing but a fading feeling." On the track, Postcard Boy bends toward funky experimental pop, sending his listeners on an unexpected vibey journey through a new soundscape. Listen/watch "when tomorrow comes, we'll be nothing but a fading feeling" HERE, and pre-save his forthcoming debut album Somewhere On a Hillside HERE.
Of the track, Postcard Boy says, "This song is about wanting to linger in a moment for a little longer, aware that it's coming to a close, it's time to leave and you can't do anything about it. The sentiment of the title aims to sum up the idea that the next day won't be the same no matter how hard you try to hold on. Even if both sides of an experience felt the same unspoken feeling in the moment, eventually you'll have less and less images in your head to replay. The, "tell me do you think about it…or could you go without it?" is questioning whether what I felt holds the same weight for someone else — or did it mean a lot more to me than to them. And I guess the answer doesn't matter in the end. It took me quite a while to wrestle the lyrics for this song, so who and what I'm talking to evolved throughout completing this song. And even now, months after, it's cool to see how when I reread the lyrics now, they've taken on new meaning for me."
He continues, "As for the music video, driving a postal truck had been a goal of mine to do for several years. I've debated working at USPS for a summer as a driver to fulfill my service, and to have access to all the uniforms, too. I'd still be open to doing it. While the truck in the video isn't an official 1980's Grumman (the classic postal vehicle we all know and love), it is an ice cream truck from the 1960's that we converted. This video serves as a closing call to my inflatable-bounce-house mailbox home that has been the center focus of the album rollout. In the end, after being a postman, so attached to my truck and my letters and my envelopes, my giant mailbox of a home comes burning down in the middle of the night and there's nothing I can do about it. When tomorrow comes, we'll be nothing but a fading feeling."
Somewhere On a Hillside is inspired by the reflections of the houses on the hill sparkling right before dark, when only for that brief moment does where you stand line up exactly where you should be: in relation to those windows, the sun at the time of a day, at the time of year. These reflections are happening all the time, every second, if you are in the right spot to receive them. The album doesn't have one central theme as it glides between the joy of falling in love and the brink of heartbreak, and a sense of self purpose, or the lack thereof. Through it all, the album opens its palm to an unknown future.
Postcard Boy and carwash are the two musical projects of San Diego born, 22-year-old multidisciplinary artist Garrett Seamans. In high school he was the kid who always had a camera in his back pocket, shooting surf movies with his friends, and dreaming of becoming a filmmaker. Wanting to soundtrack a video of his own, he began making and self-releasing music under the name Postcard Boy in late high school. By the end of 2019, after several single releases, Garrett finished recording Postcard Boy's EP, Limbo, and he began to explore a more rock-influenced sonic space with his secondary project, carwash. To Garrett's surprise, carwash's debut single "striptease" racked up tens of millions of streams online. Garrett rolled with the acclaim, expanding the carwash universe with several singles and debut EP, soap water, and an accompanying short film, soap water: the movie. After an east coast run of carwash shows in the Fall of 2022 as well as two New Zealand shows supporting Fazerdaze, Garrett is returning as Postcard Boy, after a years of writing letters to fans, with new music and a whole world on a glittering hillside.