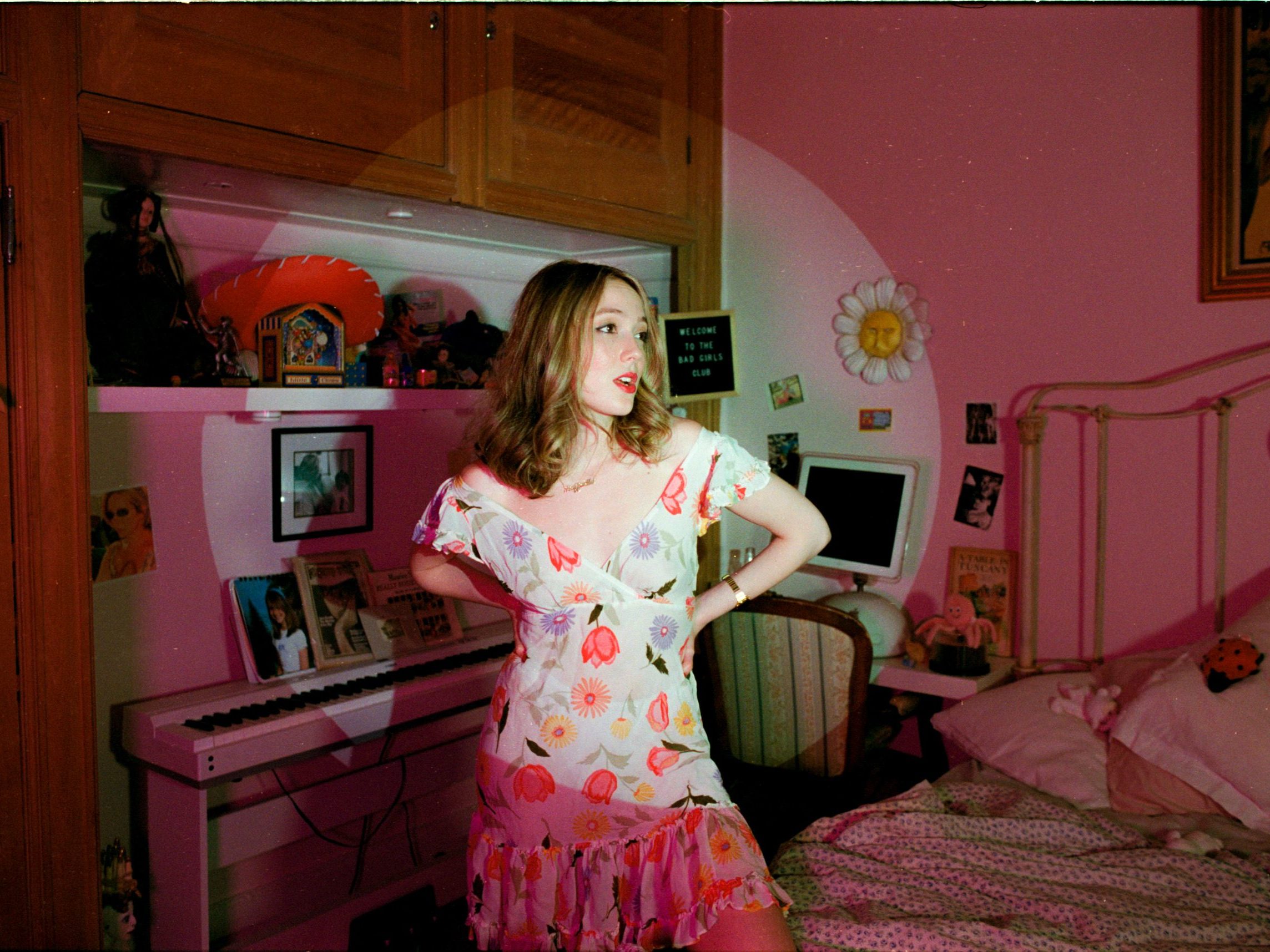 Raffaella follows up "Blonde" with the irresistible pop magic of "Buick"
LIVE, RAFF, LOVE (ACT I) OUT AUGUST 12TH VIA MOM + POP
SUPPORTING DEL WATER GAP JUNE 2022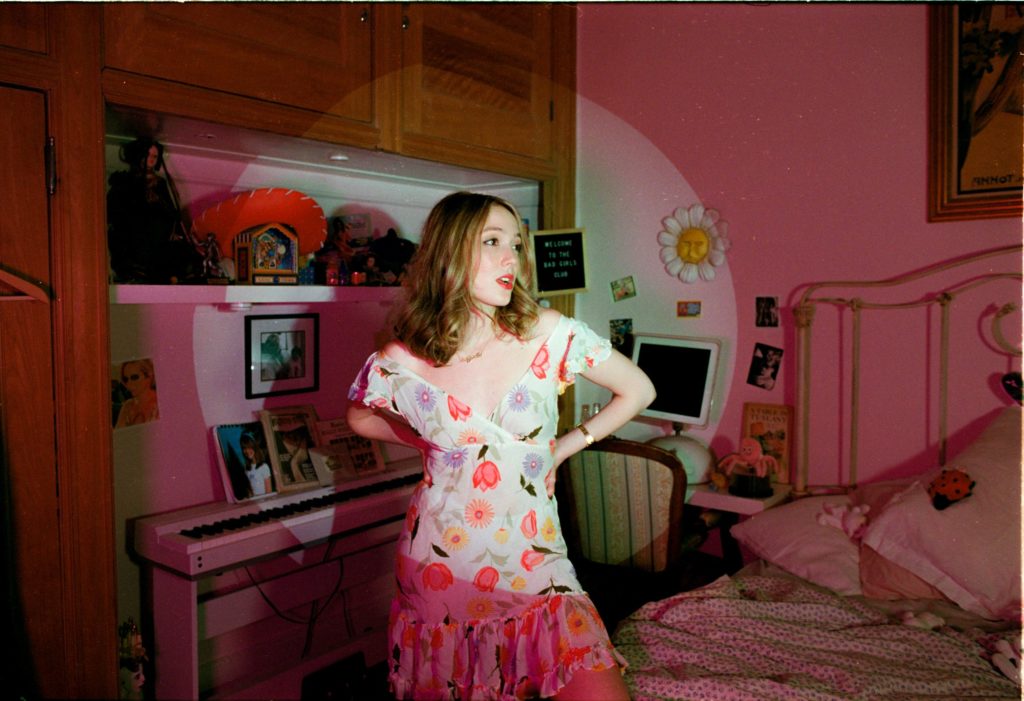 PRAISE FOR RAFFAELLA
"dreamy"
PAPER
"known for packing both clever melodies and bite-sized wisdom in her songs"
Consequence

"Raffaella makes light of the madness"
NYLON
"one of the most promising pop artists in the Twin Cities"
Minnesota Public Radio
"love at first listen"
Early Rising
NYC-born & raised, now Minneapolis-based artist, Raffaella, today shares "Buick" co-produced by Hippo Campus' Jake Luppen, and announces her forthcoming LIVE, RAFF, LOVE (Act I) EP coming out August 12th, 2022 via Mom + Pop. Following spring touring with Maude Latour & The Greeting Committee, Raffaella will now join labelmate Del Water Gap for a string of June shows. LISTEN/WATCH 'BUICK' HERE.
"Buick" is a breakup song, flurrying with all of those anxieties and feelings of relief and exaltation that come along with finally seeing that someone isn't actually all that good for you. Percussion chugs along, propelling you into the infectiously catchy chorus, with Raffaella's voice yo-yo-ing perfectly up and down a meandering scale. Co-written with singer/songwriter Charlie Hickey and Marshall Vore (a songwriter/musician known for his work with Phoebe Bridgers and Christian Lee Hutson), "Buick" brings Raffaella's ultra-vivid storytelling to the tale of a far less charmed romance.
About "Buick" Raffaella shares, "I was mad at someone I loved and I didn't want to tell them because I didn't want to hurt them. Bad move… until I did tell them and they didn't want to listen. Avoidance turned to resentment, which was too hard to carry so that led to miscommunication, which ultimately ended in the anger that fuels this song. Full circle.

"A lot of it is pretty literal; we were in L.A., he'd rented a Buick, we drove out to Point Dume in Malibu (he smoked a lot of weed, kept missing turns)… and then we spent our doomsday on the beach. I slept at my friend Annie [Hamilton]'s house that night, she said something about 'sunshine lobotomies' which struck a chord at the time.. I Uber'd to Marshall's studio the next day, still carrying my beach towel. I told him and Charlie about the whole schtick, and then we wrote the song. A few months later I brought the piano demo to Jake [Luppen] and he made it into this bop."
Inspired from an early age by the sounds of Ella Fitzgerald, Billie Holiday, and Sarah Vaughan, Raffaella's exploration of the liminal space between adolescence and adulthood have solidified her as one of pop's sharpest observers of human behavior, transforming her self-reflection into so much revelatory insight on the sublime chaos in coming-of-age. Building on the blunt and poetic lyricism first glimpsed on her 2017 breakthrough single "Sororicide"—a #1 hit on Spotify's Viral 50 US—Raffaella narrates every drama with a specificity so intense you immediately absorb each sensory detail. Paper, Nylon, Consequence, and more are fans of her attention to detail, nostalgia-inducing sound, and authenticity.
All throughout the forthcoming project, LIVE, RAFF, LOVE (Act I), Raffaella instills her songs with an unfettered emotionality she partly attributes to the intimacy of the recording sessions. A deliberately unhurried process, she her collaborated with Luppen and mutual friends like Hippo Campus' Nathan Stocker and drummer Joey Hayes). "Working with people who really know me allowed me to avoid artifice and fully let my guard down," she says. "When I listen back to my older recordings, I can hear that I don't really know myself yet, but this time there was no need for any sort of affectation."
"BUICK" by Raffaella is out now via Mom + Pop, buy/stream it here.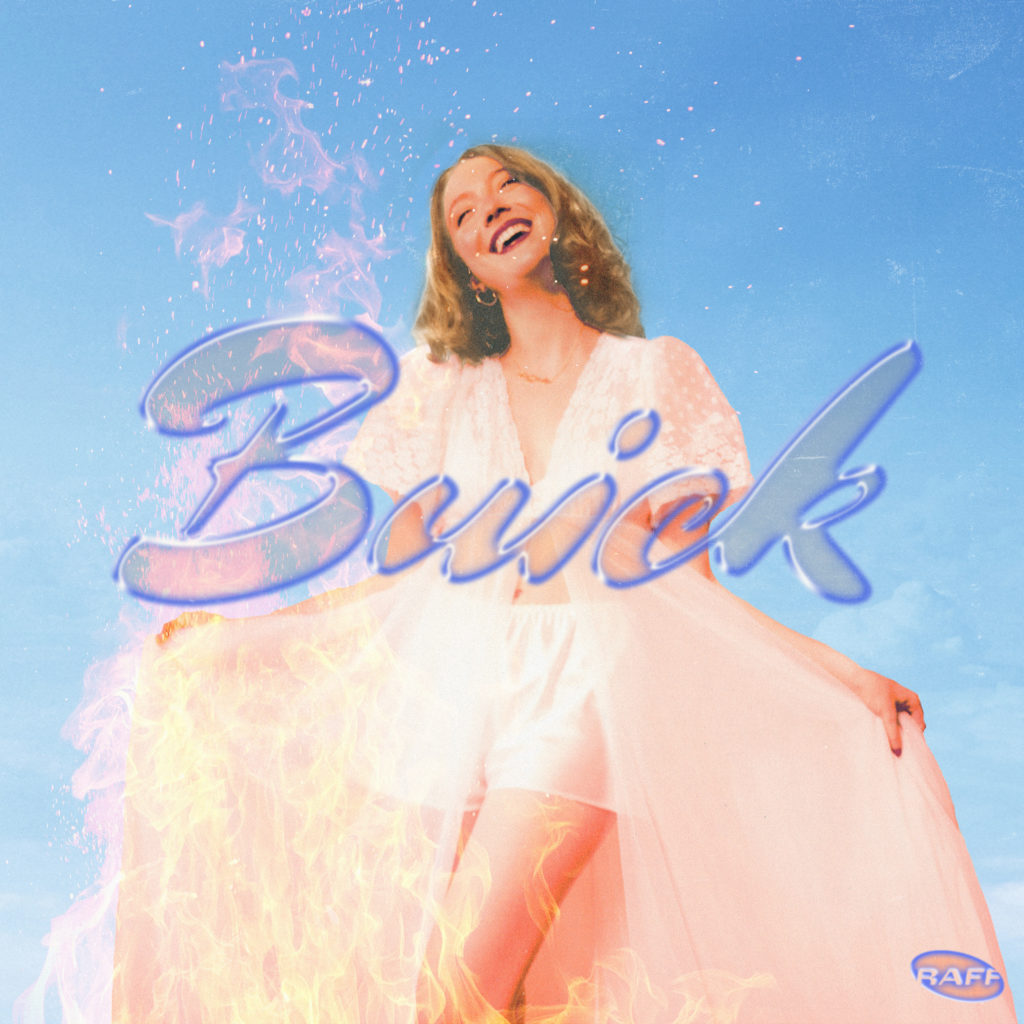 LIVE, RAFF, LOVE (Act I) by Raffaella is out August 12th, 2022 via Mom + Pop, pre-order/pre-save it here.
TRACKLISTING
1. come to nyc, pls
2. BUICK
3. BLONDE
4. GROWN UP
5. drama queen.
6. LIPSTICK
RAFFAELLA ON TOUR
June 14 – El Rey Theatre – Los Angeles, CA**
June 15 – Phoenix, AZ – Crescent Ballroom**
June 17 – The Grand – Salt Lake City, UT**
June 18 – The Shredder – Boise, ID**
June 20 – Neumos – Seattle, WA**
June 21 – Fox Cabaret – Vancouver, BC**
June 22 – Polaris Hall – Portland, OR**
June 24 – Ventura Music Hall – Ventura, CA**
June 25 – Pappy & Harriet's – Pioneertown, CA**
July 29-31 – Underground Music Festival – Denver, CO
** – supporting Del Water Gap
Stay connected with Raffaella:
Instagram | Twitter | Website | Facebook | YouTube