Raffaella + Hippo Campus cover "Maps" by Yeah Yeah Yeahs
Photo by Athena Merry
June 24 2023
PRAISE FOR Raffaella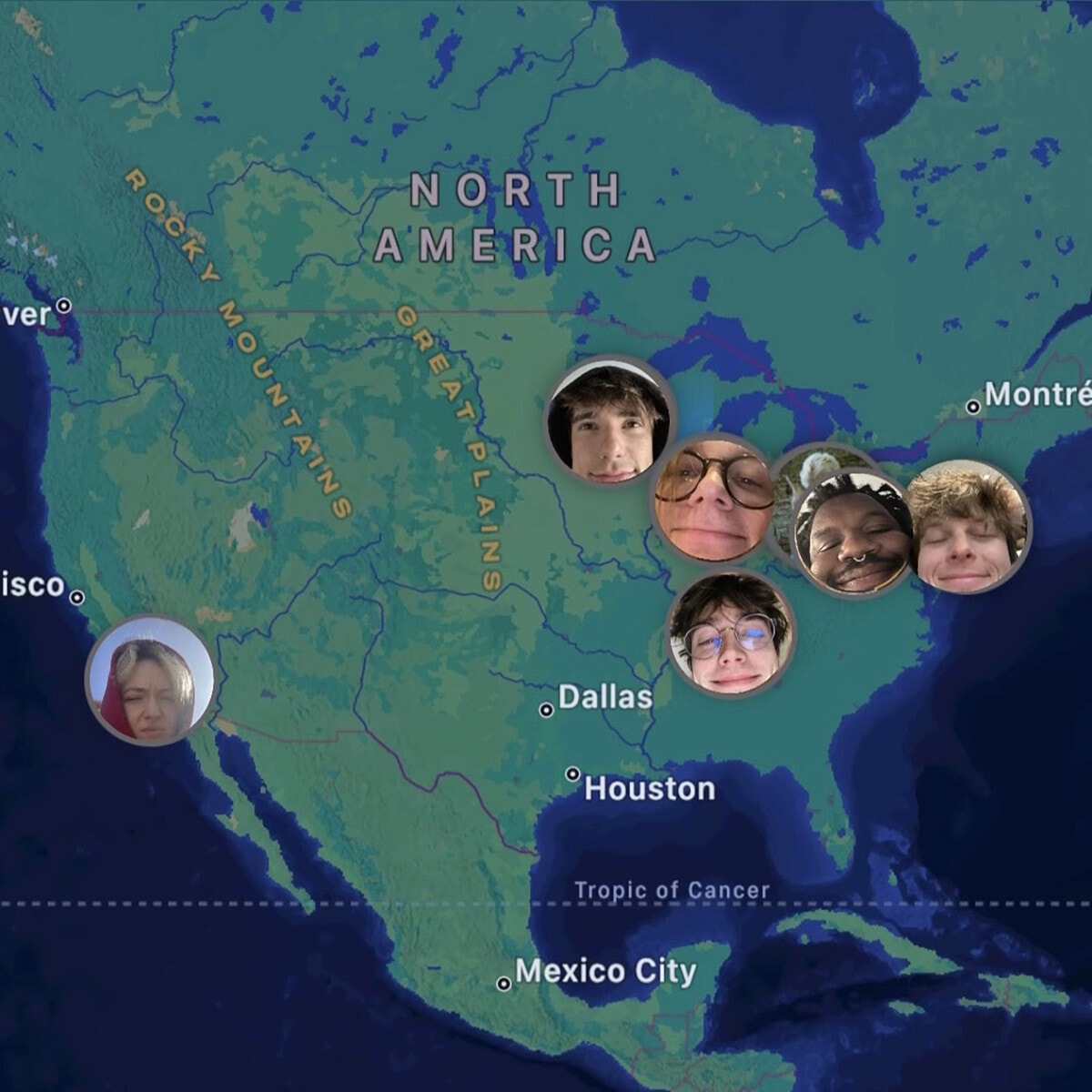 "Maps" by Raffaella is out now, listen HERE
Raffaella today shares Yeah Yeah Yeahs cover "Maps," in collaboration with Hippo Campus. A brief intermission between her acclaimed LIVE, RAFF, LOVE (Act I) and (Act II) on the horizon, this cover is an ode to the way the love between Jake (of Hippo Campus) and Raffaella manifests while they're both busy on tour. Listen/watch "Maps," produced by Hippo Campus and Raffaella, HERE.
Of "Maps" Raffaella shares, "Before we started working on it I realized I actually didn't know what this song was about, despite loving it for my whole life and feeling the big feelings every time I heard it. Turns out the song's about my life/every touring musician's life – it's a simple plea from one loved one to another, asking them to please stay. I have abandonment issues and had the brilliant idea to fall in love with someone whose job is to leave, but by some sort of miracle that person also happens to also be the most loyal person I've ever met."
Of watching the original video, she recalls, "The real tears, the visceral disappointment of her person not showing up after saying he would… yet she held so much power standing still in her solitude. Though we haven't had to deal with that heartbreak, everyone involved in making this cover is all too familiar with those same feelings of yearning to be home, to be with the people who love you entirely… but we also know what it's like to be on the road, the feeling of freedom that can exist alongside the loneliness. I love that we could appropriate a song that is seemingly so one-sided and turn it into a duet celebrating everyone involved."
Inspired from an early age by the sounds of Ella Fitzgerald, Billie Holiday, and Sarah Vaughan, Raffaella's exploration of the liminal space between adolescence and adulthood have solidified her as one of pop's sharpest observers of human behavior, transforming her self-reflection into so much revelatory insight on the sublime chaos in coming-of-age. Building on the blunt and poetic lyricism first glimpsed on her 2017 breakthrough single "Sororicide"—a #1 hit on Spotify's Viral 50 US—Raffaella narrates every drama with a specificity so intense you immediately absorb each sensory detail. Paper, Nylon, Consequence, and more are fans of her attention to detail, nostalgia-inducing sound, and authenticity. You may also know Raffaella from her collaborative effort with Samia, Ryann, Sara L'abriola as Peach Fuzz, with praise from Stereogum, Consequence, i-D, Brooklyn Vegan, and more.
All throughout Raffaella's work, her songs are instilled with an unfettered emotionality she partly attributes to the intimacy of the recording sessions. A deliberately unhurried process, she collaborated with Luppen and mutual friends like Hippo Campus' Nathan Stocker and drummer Joey Hayes. "These Hippo boys are like family to me. They gave me a home, a community, and a whole lotta insight on what it means to make music. It's an honor to share this song with people I've looked up to for years… they make artistry and integrity look impossibly easy. Jake and I might be singing but you can hear Whistler's voice in his drums, Nathan's in his guitar, Zach's in his bass… and now I'll have it every time they have to leave again… a nice reminder that you can still be with someone even when they're on the other side of the map." For those wondering, it is a sign of more wonderful things to come.