RAYE drops powerful video for 'Escapism', new album My 21st Century Blues out Feb 3 2023
November 1 2022
PRAISE FOR RAYE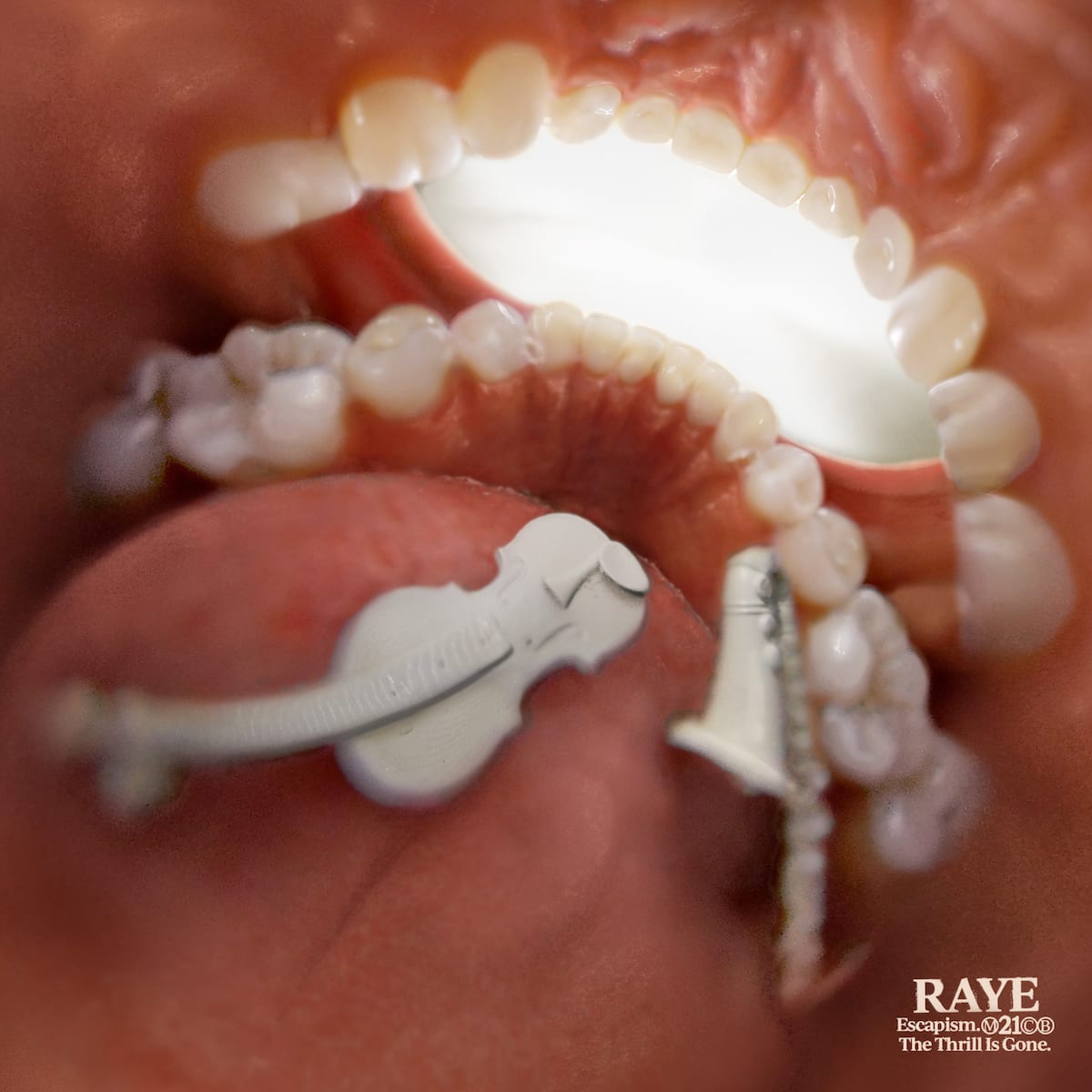 'Escapism ft. 070 Shake' + 'Thrill Is Gone' are out now via The Orchard, buy/stream it here.
Today, RAYE, one of the UK's most exciting musical talents, releases the powerful video for the track 'Escapism' from her upcoming album, My 21st Century Blues, out February 3 2023. WATCH HERE + LISTEN HERE + PRE-ORDER MY 21ST CENTURY BLUES HERE.
In the visual, RAYE showcases another side of her musical journey, underscoring how diverse her upcoming album will be. A trip-hop-inspired song about heartbreak, loneliness, and escaping those emotions, the track features New Jersey rapper 070 Shake, who also appears in the video.
Alongside the video release, RAYE also announces her upcoming global M21CB tour, which follows October's 'The Story So Far…' performances and will see RAYE perform across the UK, Europe, the United States, and Canada in February and March 2023. Ticket details can be found here: rayeofficial.com.
RAYE has had a phenomenal year so far, having been nominated for the Ivors Songwriter Of The Year and returning this summer with the hard-hitting, critically acclaimed single 'Hard Out Here'. Added to BBC Radio 1 and 1Xtra playlists, with PAPER Magazine describing the track as "outrageous, honest, and incredibly vulnerable."RAYE secured R1 Brits List and released the follow-up 'Black Mascara' which she performed for BBC Live Lounge alongside her incredible rendition of Kate Bush's 'Running Up That Hill'. 'Escapism' was added to triple j rotation, which she also recently performed on BBC Two's Later… with Jools Holland.
RAYE is currently Spotify UK & IE EQUAL artist of the month, the campaign highlights and celebrates the achievements of women in music across the globe and RAYE will receive billboards in London and Times Square, New York over the next two weeks. On February 3 2023, RAYE will release her debut My 21st Century Blues. This is RAYE part two. It's RAYE on her own terms. It's the RAYE of old but reloaded. These are songs made by RAYE, for RAYE, but within that, they're for everyone who has faced and overcome adversity. They're also anthems for other women in the industry or stuck in a cycle of misogyny.