Rich Brian releases new music video for 'Bali'
Quarantined in his Los Angeles house due to the pandemic, rapper, singer, songwriter, and record producer Rich Brian decided to get creative in the ideation of his latest music video for 'Bali' featuring Guapdad 4000 by helping his friends and neighbors. Using a drone, Rich Brian shares various gifts to people in his community that can be attached and dropped off. He specifically targeted individuals and small businesses who have been forgotten about in mainstream media but have been impacted directly from the quarantine. This includes 125 meals for the LA County Hospital, truck lease late payments for a local food truck, a sizable donation toward Asian Americans for Housing, meals for AAH (elderly persons), face masks and so much more. He also dropped off fun packages to friends such as Cuco, NIKI, Cody Ko, Noel Miller, Buddy, Thundercat, and Kenny Beats. Watch the video HERE.
ABOUT RICH BRIAN:
The first Asian musical artist to reach #1 on iTunes' Hip Hop charts, Indonesian rapper, singer, songwriter, and record producer, Brian Imanuel Soewarno, better known as Rich Brian, has blazed into the forefront of a movement that's diversifying and transforming hip-hop culture. One of the leading figures of Asian rap, with more than 3.2 million followers on Instagram alone, Brian continues to earn broad audiences and critical kudos. Billboard called him a "rap wunderkind", the L.A. Times praised him as "a phenom… a gifted MC and producer [with an] introspective, authoritative voice", and Rolling Stone tagged him on its '25 Under 25' list.

The 20-year-old, whose singles regularly feature guest artists like Ghostface Killah, 21 Savage and Offset, performs to sold-out shows across North America, Europe and Asia, and festivals including Bonnaroo and Rolling Loud (he's slated to perform next at the postponed Coachella). On April 10 his music label 88rising releases his newest single, 'Bali', a rap track infused with melodic threads and wisps of reggae, which uses the popular Indonesian island paradise as a metaphor for his life. In the pipeline to drop later this year is a yet-titled concept album spotlighting Southern California's San Gabriel Valley and its influential Asian community.

Brian pushed his musical style to a new level – while revealing his personal immigration story and rise to stardom – on his second album, The Sailor, released in July 2019. Featuring guest appearances from RZAand Joji, and co-written with Bekon and the Donuts, it's crossed over 400 million streams since its release. The Huffington Post wrote that its tracks "evidence a more sophisticated, evolved artist compared to the earlier work that propelled him to his prominent place in the Asian hip-hop movement." Its first single, 'Yellow', mixes hard-punch rap with beautifully structured harmonies; his second, 'Kids', the product of an inspired night-to-dawn writing and recording session, paints Brian as a role model and provocateur with lyrics like "Tell these Asian kids they could do what they want / Might steal the mic at the Grammys just to say we won / That everyone can make it, don't matter where you from."

Brian experienced a modest upbringing as the youngest of four siblings raised in Jakarta, Indonesia. Of Chinese lineage – his father a lawyer, his mother a café owner – he worked at his family's business while being homeschooled. At 11 years old, he discovered Twitter and YouTube and began creating content, including dark comedy sketches inspired by the likes of American filmmaker Freddie Wong, leaning toward a career in cinematography.

He began listening to hip-hop music when an internet friend introduced him to Macklemore & Ryan Lewis, going on to discover Drake, 2 Chainz, Kanye West, Logic, and Childish Gambino. He taught himself English by listening to rap and watching YouTube videos and comedy movies, beguiled by "multi-layered"American humor. He posted daily videos on Vine and wrote his first rap song, recording it on an iPhone over an instrumental by British rapper MF Doom.

In July 2015, Brian posted 'Living the Dream' on YouTube as a tongue-in-cheek intro. His breakthrough came in early 2016 with his debut single, 'Dat $tick', which quickly went viral, especially after a reaction video was released by music label 88rising featuring prominent rap artists. It peaked at #4 on the Bubbling Under R&B/Hip-Hop Singles and was certified gold by RIAA. The original music video has racked up over 145 million views to date. A remix of 'Dat $tick' was later made featuring rappers Ghostface Killah and Pouya.

A string of singles came in its wake: 'Who That Be' (produced by Sihk), 'Seventeen' (quickly surpassing a million hits on YouTube and SoundCloud) and 'Back at It'. Having performed in Jakarta, Taiwan, and China, in April 2017 he embarked on his first U.S. tour, moved to America, and released 'Gospel' with XXXTentacion and Keith Ape, which garnered over 38 million views on YouTube. Winning Breakthrough Artist of the Year at the 2017 Indonesian Choice Awards, he released 'Glow Like Dat' in August through 88rising's YouTube channel, following up with the singles 'Chaos' and 'Crisis' featuring 21 Savage.

By now distinguished by his resonant baritone vocals, catchy hooks, and lyrics which mixed universal rap themes with his personal experiences and those of the Asian community. In January 2018, he changed his name to Rich Brian following the release of his revelatory single 'See Me'. The following month came his much-awaited debut studio album, Amen, a grateful paean to his new American life with guest appearances from Offset, Joji, NIKI, and August 08, earning widespread critical acclaim and rising to #18 on the U.S. Billboard 200. Other recent work includes the 88rising compilation album Head in the Clouds.

Harking back to his early youth through cooking Indonesian food on YouTube based on his mom's recipes, Brian isn't afraid to show different sides to his fans, many of whom rarely listen to rap by other artists. Musically, he says, "I'm always trying to bring something new to the table. I love metaphors, poetry, melodic material. I'm always looking for ways to tell my story, to make it personal". Proud of being an Asian artist, still a commodity in short supply, Brian is blazing a path for himself and innumerable others.
Watch the 'Bali' music video here,
out now via 88rising/12Tone Music.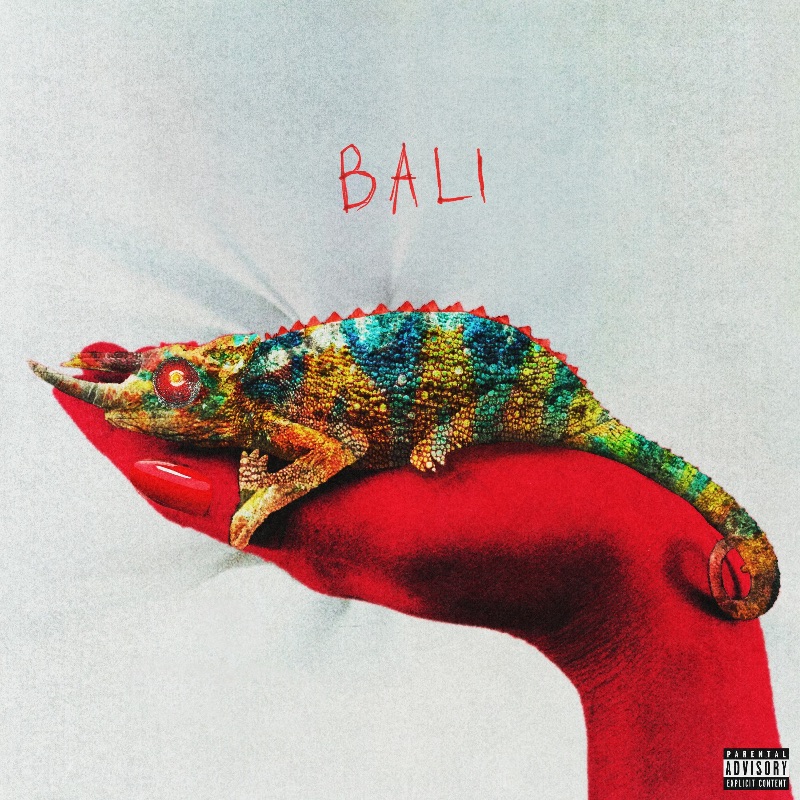 Stay connected with Rich Brian:
Facebook | Instagram | Soundcloud | Twitter | YouTube