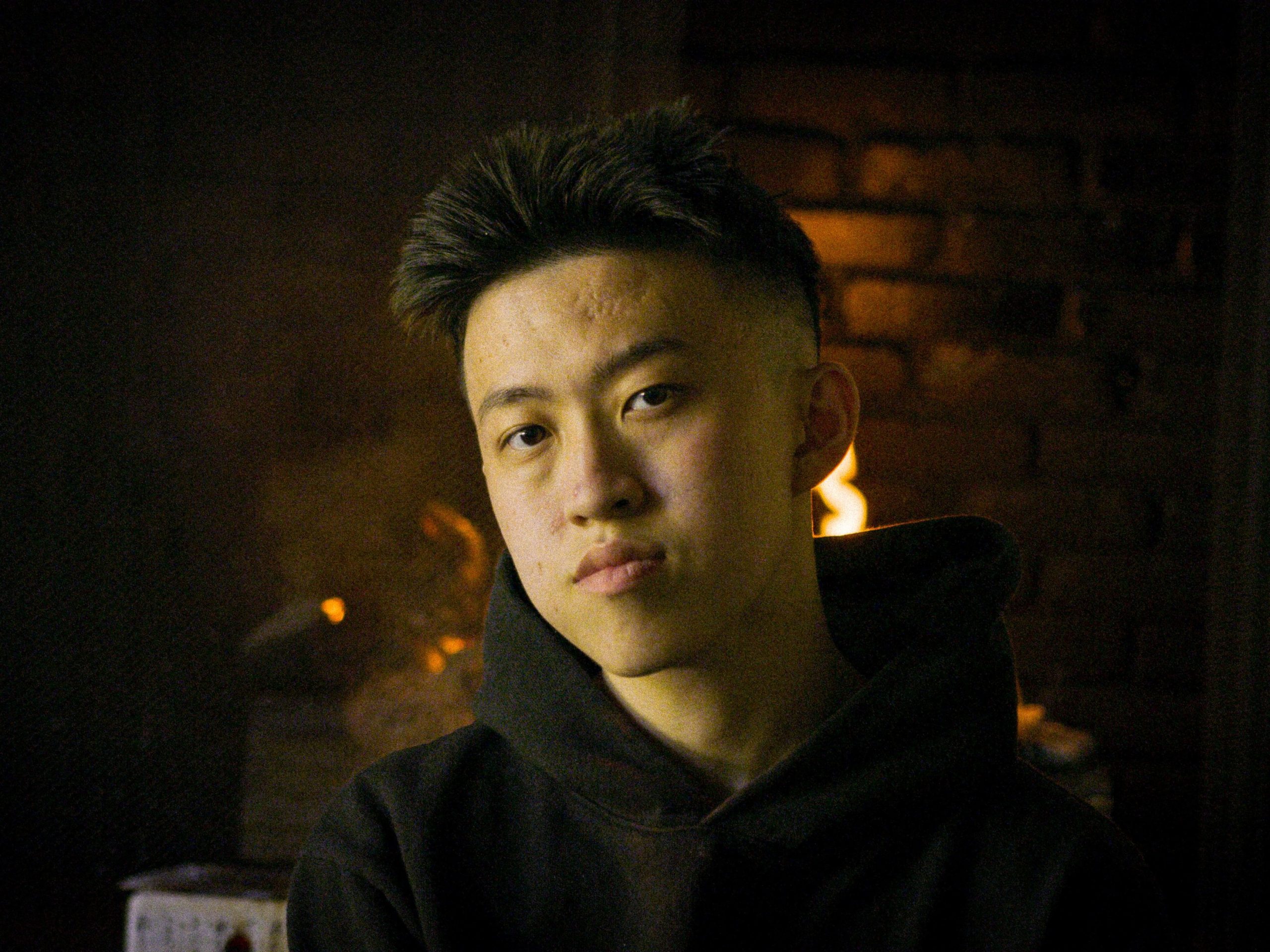 Rich Brian releases new song 'Don't Care', new project 1999 out Aug 25 via 88rising
Today, rapper, producer, singer and songwriter Rich Brian – the first Asian music artist to reach #1 on iTunes' Hip Hop charts – releases his latest single 'Don't Care' via 88rising, distributed by 12Tone Music. To complement the single, Rich Brian has also dropped the music video for 'Don't Care'today. Listen HERE, watch HERE.
Directed by Rich Brian and James Defina – whose credits include Post Malone's 'Wow.', 'Psycho', 'Congratulations' and 'White Iverson' and Future's 'XanaX Damage' and 'Love Thy Enemies' – the music video features Rich Brian wandering around the Zuma Ridge Trail at dusk with the city of Los Angeles twinkling in the distance. His vulnerability is revealed to listeners as he sings and raps about the pressure he faces every day, while once again displaying his ability to constantly shapeshift and reinvent his sound. With lyrics like, "I don't care what they say, it's just another day", the song is reflective of its serene mountainous backdrop with Brian opening up about the never-ending quest of people pleasing and the blissful, quiet moments of simply not caring.
Speaking on 'Don't Care', Rich Brian explains, "This song is about me trying to make so many people around me happy and caring about everybody's feelings while completely disregarding my own, and the rare moments of me not caring about anything for a second."
'Don't Care' follows Rich Brian's hit 'Love In My Pocket', which introduced listeners to a fresh sound from the artist. 'Love In My Pocket' crossed over 20M streams since its release. Additionally, 'Don't Care' will be included in Rich Brian's project, 1999, which is slated to be released on August 25th.
Stream/download 'Don't Care' by Rich Brian here, out now via 88rising, distributed by 12Tone Music.
PRAISE FOR RICH BRIAN

The Sailor
triple j Feature Album

"The best music of his young career"
Pitchfork
"At just 19, Brian is dropping thoughtful, lyrically dense rhymes."
UPROXX
"The 88rising mainstay's sophomore effort effectively solidifies his position in the world of hip-hop, building up his character as a force to be reckoned with."
Hypebeast
"[Brian's] biggest artistic leap yet"
Highsnobiety
"An important step forward"
Complex
ABOUT RICH BRIAN
The first Asian musical artist to reach #1 on iTunes' Hip Hop charts, Indonesian rapper, singer, songwriter and record producer, Brian Imanuel Soewarno, better known as Rich Brian, has blazed into the forefront of a movement that's diversifying and transforming hip-hop culture. One of the leading figures of Asian rap, with more than 3.2 million followers on Instagram alone and over 1.7B streams globally, Brian continues to earn broad audiences and critical kudos. Billboard called him a "rap wunderkind", the L.A. Times praised him as "a phenom… a gifted MC and producer [with an] introspective, authoritative voice", and Rolling Stone tagged him on its '25 Under 25' list.
The 20-year-old, whose singles regularly feature guest artists like Ghostface Killah, 21 Savageand Offset, performs to sold-out shows across North America, Europe and Asia, and festivals including Bonnaroo and Rolling Loud (he's slated to perform next at the postponed Coachella). Proud of being an Asian artist, still a commodity in short supply, Brian is blazing a path for himself and innumerable others.
Stay connected with Rich Brian:
 Instagram | Twitter | YouTube