Saba premieres Few Good Things: The Short Film
A POIGNANT FILM DIRECTED + WRITTEN BY C.T. ROBERT
PRODUCED BY PARTIZAN IN ASSOCIATION WITH SOUNDCLOUD
IN SUPPORT OF THE CHICAGO RAPPER'S CRITICALLY ACCLAIMED FEW GOOD THINGS LP OUT NOW
PRAISE FOR SABA
"His most affecting tracks celebrate nuance; they often manage to be joyful and tragic,
triumphant and anxiety-inducing, all at once"
Rolling Stone
"Through Saba's inner turmoil, he finds his most powerful and diaristic" storytelling."
Pitchfork
"Sell-out shows have been a long time coming for the rapper,
who's been a streaming success with Australian listeners"
Acclaim
"In mining such intensely personal subject matter Saba has found that
the more honest he is with his own life and experiences, the more people connect"
FBi Radio
"A beautiful project with so much replay value it's astounding"
The AU Review
"Tremendously gifted"
Stereogum
"Lush and funky"
Consequence
"Honesty and humility knows no bounds"
Best Before
Following the release of his long-awaited and critically acclaimed third studio album Few Good Things streaming now on all platforms, Chicago rapper-producer Saba has premiered the album's accompanying visual FewGood Things: The Short Film. WATCH THE FILM HERE + LISTEN TO 'FEW GOOD THINGS' HERE.
Presented by Saba and Pivot Gang and produced by Partizan in association with SoundCloud and Pogi Studios, the poignant and touching film is directed and written by award-winning filmmaker C.T. Robert. The film explores the roots of Saba's desire for exterior fulfilment and his recognition of the fulfilment he's already felt by simply living a life that was meant for him with those he's loved. Using Few Good Things as the sonic backdrop, the film weaves together a few selected tracks from the album with the collage of sounds one might expect to hear making their way through Saba's hometown in the West Side of Chicago. The filmmakers wish to extend their personal thanks to Tommy Jeans and Therapy Studios for their contributions to the making of this film.
"The concept of 'Few Good Things' is the realization of self after a search for exterior fulfilment," shares Saba."It is the satisfaction and completeness you gain by simply living a life that is yours. Few is a small number, but few is not lonely. In the face of all adversity, a few good things is recognizing and accepting blessings. Few is to count them, one by one – an empty glass is full of air, an empty bank is full of lessons., and an empty heart is full of memories. Few good things is to grow comfortable with the empty, and despite that, finding your fullness."
Film director C.T. Robert adds, "As a storyteller, I've always been drawn to stories that attempt to identify what makes us who we are. The ones that ask questions like: 'What does having everything you need really look like?' 'Is it sitting at a dinner table with your loved ones?' 'Is it waking up next to the woman you love?' 'Is it having cherished memories for all of those you care for, those still in the physical and those who passed on?'"
Robert continues, "It's hard to pinpoint the exact answers to all these but we know that it's nothing that can be achieved from monetary fulfillment or anything materialistic. It's a weight that can only be carried with you through years of experiences and memories made from putting the time in with those around you. No amount of money could ever replace that. In this film we want to refocus the conversation surrounding these ideas and help shed light on what's really important in the grand scheme of it all."
Few Good Things LP is out now, buy/stream it here.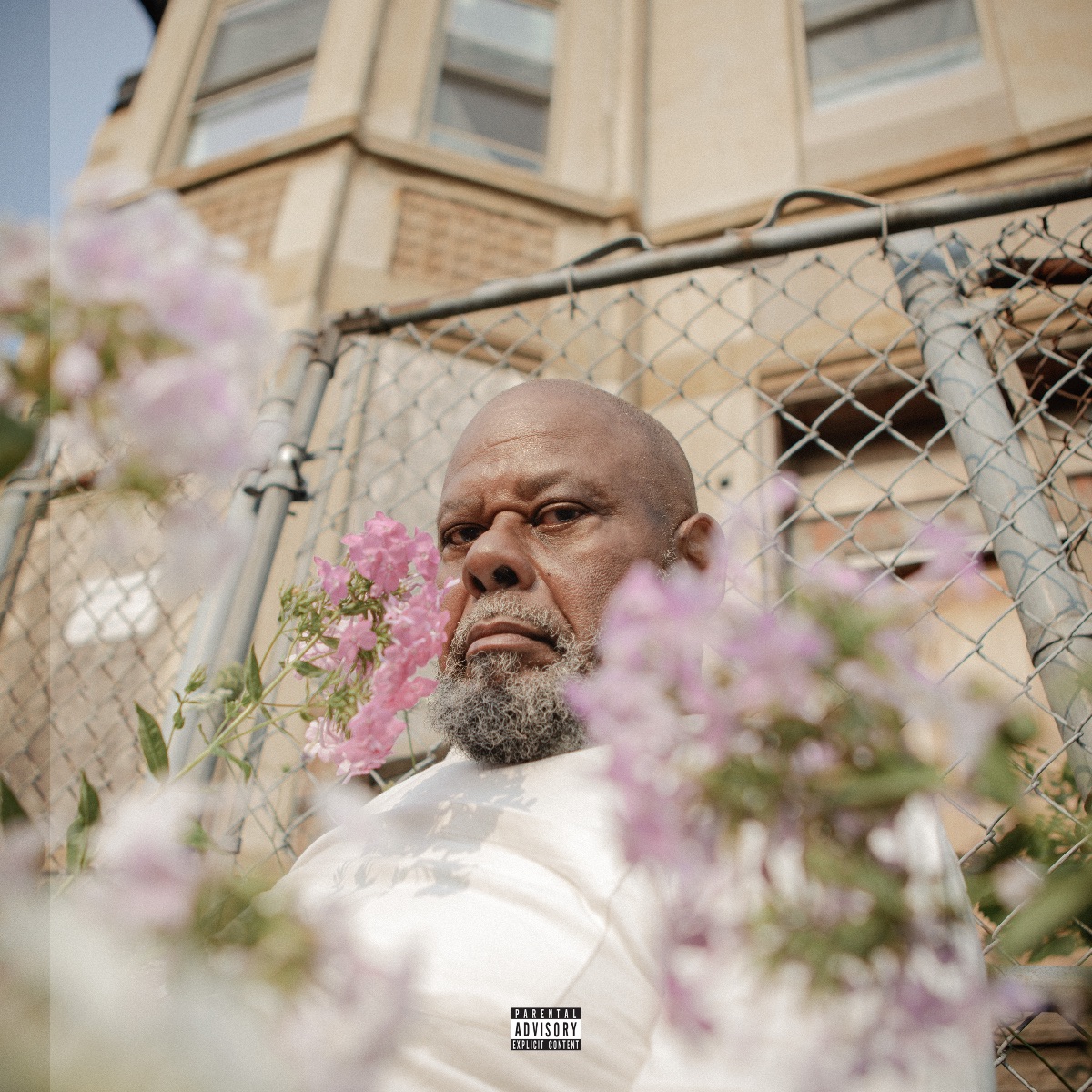 Stay connected with Saba:
Website | Instagram | YouTube | Twitter | Soundcloud
ABOUT SABA

 A successful Black independent artist, Saba has rooted his career in authenticity and musicality that's made him one of his generation's most important and unique voices. The Chicago polymath is preparing for the release of the follow-up to his critically-acclaimed 2018 album CARE FOR ME, for which he earned honours as one of the Chicago Tribune's Chicagoans of the Year and has performed 100+ shows worldwide.

CARE FOR ME is a significant and devastating release that finds Saba grappling with the aftermath of his cousin John Walt's 2017 murder. "The specificity with which Saba renders his personal inventory of survivor's guilt, toxic relationships and internal struggles while swimming against a rising tide of systemic injustice, elevates CARE FOR ME from mere tragedy to living tribute," said NPR, naming the release their #1 Hip-Hop Album of the Year.

Saba began making music at age 8 and was writing and producing songs by early adolescence. Building a recording studio in his grandmother's basement on the Westside of Chicago, he and a group of neighbourhood friends formed Pivot Gang and began taking trains across the city to join creative youth organizations and perform at open mics. These experiences sharpened his writing and performance skills, and he has continued to build home studios where he is self-taught on a variety of musical instruments.

In 2019, J. Cole tapped Saba for his Revenge of the Dreamers III project, where they featured together on the powerful closer 'Sacrifices' – the track recently attaining RIAA certified Gold status. He also teamed up with frequent collaborators Noname and Smino to form the Midwest music collective Ghetto Sage. With new music on his slate for 2021-22, Saba is prepared to continue pushing musical boundaries on his climb to rap's upper echelon.