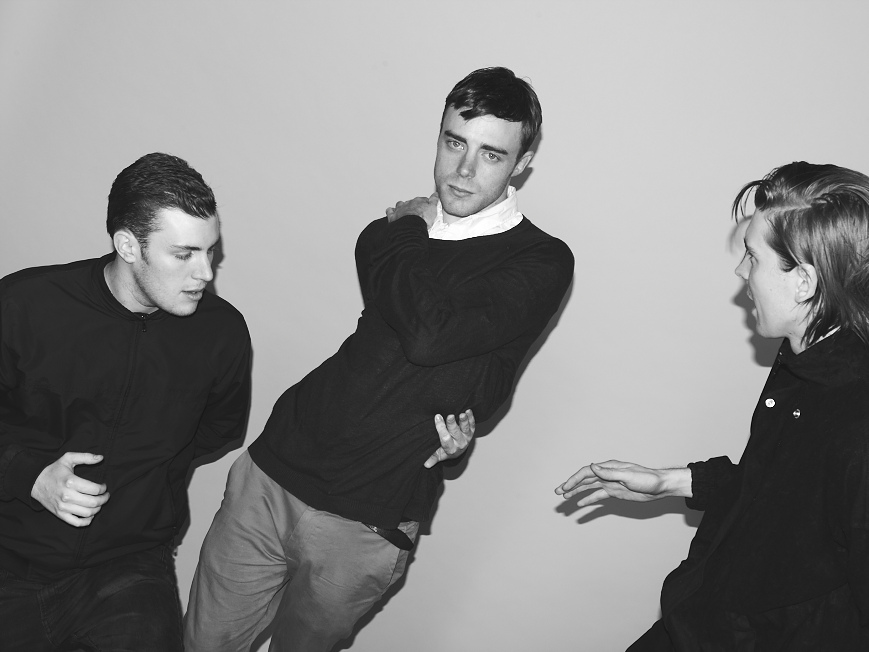 Seekae share new single 'Turbine Blue'
Australia's electronic trio, Seekae, today share 'Turbine Blue', the first new release from the group since 2014. Listen to it below.
In a striking step beyond The Worry, the band explore new sonic territory with 'Turbine Blue', to create their most confident, honest and direct work to date.
Distinctively Seekae, the track is original in sound and risk-taking in its production. The song was composed and recorded in Berlin's 'Funkhaus Studio' in the early stages of winter. The vocal was delivered after eating a pizza microwaved at a petrol station and carried back to the studio through the rain.
Through 80's and 90's Korg synthesisers, Turbine Blue provides a mid-tempo, melancholic, drone-like progression that serves to uplift in the face of isolation and loneliness – a Seekae staple. A siren's tune, Turbine Blue moves towards something blissful and agonising, like the cyclical nature of love, departing and arriving, hurting and pleasing all in one act.
Turbine Blue is a confessionary love song. Full of hope but laced with the sheer dizzying heights of the risks involved in a confession.
'Turbine Blue' is out now via Future Classic.