Shady Nasty dig deeper on new single 'G-SHOCK'
Photo by Luca Watson
June 30 2023
PRAISE FOR Shady Nasty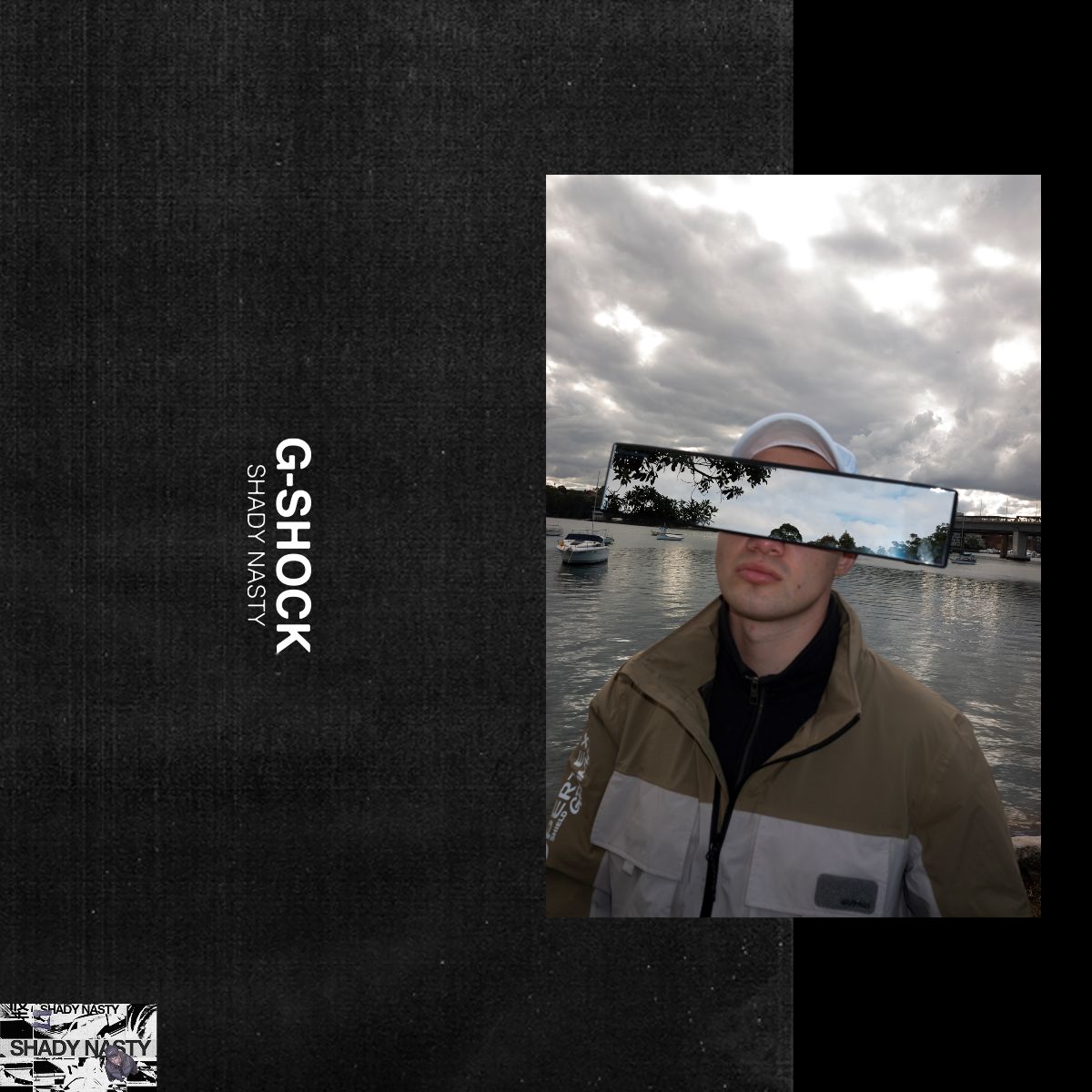 'G-SHOCK' is out now, buy/stream it here.
Shady Nasty, Eora / Sydney's cult alt-punk trio debut their latest single 'G-SHOCK' ahead of their upcoming east coast tour in July. LISTEN + WATCH HERE.
'G-SHOCK' is an extension of classic Shady Nasty teemed with their most overtly personal vignettes yet. Skittish guitars sketch deeper than before, playing with pop-punk riffs and harpsichord as vocalist Kevin Stathis dreams of twilight moments spent with his most prized automobile obsession – at the behest of the every day that interrupts those moments. 'G-SHOCK' revels in his desire to get to his next drive, toying with the edges of hobby, passion and infatuation, his vocals as detached and dissociated as ever, stocky in sound and stature.
Produced by The Presets' Kim Moyes, the single straddles a prelude to the cost of every upgrade and car mod – and its justification at any cost – against yearning for the early discovery of an untapped subculture, memories bumming around Liverpool gripped by a Hulk-like chokehold. In their own words, "G-SHOCK is the next chapter of Kevin's blinding obsession with hotted up cars. The tedium of daily life is clouded by accelerated visions of yet another modification and stretch of empty asphalt."
Shady Nasty is a band that operates on an oxymoron – a post-punk outfit whose most popular songs ('Get Buff', 'R0LL1N' H1LLZ', 'PRETTYB0YZ') circulate on calm, sombre melodies that balance both electronic and hip hop driven impulses. Anthropologists of their own world, their music is rife with intelligent observations about the burgeoning algorithm of life. Their recent single 'CHEST HEIGHT' is just one of many examples of Shady Nasty's abilities to refract growing pains into social commentary through their enduring motif – a serious, long-term relationship with cars.
Their second EP CLUBSMOKE, a blurry-eyed meditation on vlogging, gymming, clubbing and clout, the group saw international acclaim from NME, Stereogum, Kerrang, DIY, New Noise, BPM, and locally from triple j's Home and Hosed, Something More and Unearthed, FBi Radio, 2SER, RAGE, Pilerats and Purple Sneakers. Its success took the group to their debut UK/EU tour with a sold-out Oxford Art Factory home show, full of devout adherents that propelled a heaving mosh. Now in 2023 Shady Nasty steady for their next gear shift.