Sunset Rollercoaster share "Villa (Jerry Paper Remix)" + kick off US Fall Tour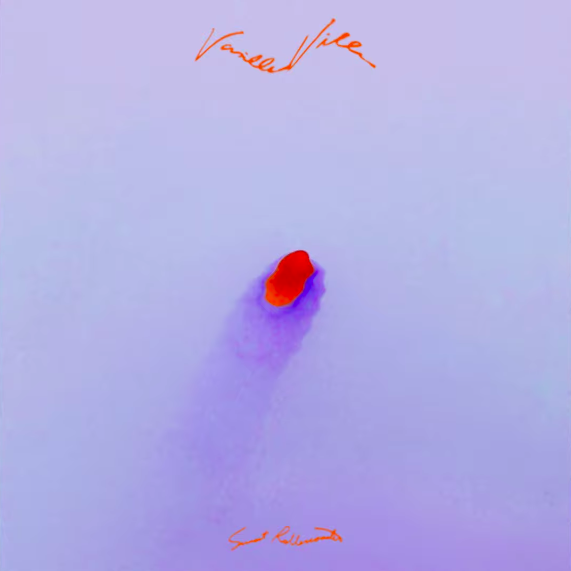 Taiwanese soul-psych outfit, Sunset Rollercoaster, today share a mind-bending version of recent track "Villa" remixed by friend, fan and fellow musician, Jerry Paper. Listen via Flaunt Magazine or HERE.
Known for their mesmerizing live show and epic guitar jams, the band is thrilled to return to North America tonight to play a sold-out show in DC. Over the next three weeks, they will make their way across the country with sets already sold out in NYC, Boston, LA, Toronto, and Seattle as well. Find all US dates below + here.
Recently tapped as an 'Artist To Watch' by Hypebeast, the band have not stopped moving in 2019. In May, they dropped a new EP, Vanilla Villa– a 7-minute concept EP narrating a Sci-Fi-inspired love story. Blending together city pop, soul, jazz and "cute prog rock," Vanilla Villa has made fans at Bandcamp, Hypebeast, Paste Magazine, Listen Mag, Brooklyn Vegan, Voir Magazine, among others.
Since June, they wrapped a sold-out tour across Asia as well as a European run; earned a Golden Melody Award, (Taiwan's equivalent to the American Grammy's); and launched a collaboration with Carhartt.
"Villa (Jerry Paper remix)" is out now, listen/buy it HERE.
PRAISE FOR SUNSET ROLLERCOASTER
"The reunited six-piece shoegaze outfit is at the frontline of Asia's booming music industry."
Hypebeast
"Sunset Rollercoaster are a trip in and of themselves. The Taiwanese soul-psych sonic group produces music to take you hand in hand on a spiritual journey full of mind-expanding stories and soulful synth elements."
Flaunt Magazine
"Taiwan's Sunset Rollercoaster are ready to make you fall in love with their ever-so-smooth new EP Vanilla Villa…like a tropical breeze that just happened to pick you up from your humdrum life and drop you off on a sunny beach, Mai Tai in hand and cares nowhere to be found."
Paste Magazine
"A blissed-out amalgam of Motown's golden era and mellow '80s-style synth grooves, these Taipei-bred mavericks evoke classic American sounds without empty mimicry…one of a kind"
Bandcamp
"Pitch-perfect modern city pop from the Taiwanese group"
Resident Advisor
"…in the vein of vintage George Michael, with lush arrangements and classic soul influences"
The Boston Herald
"A gem found deep in a globally overlooked Asian independent music scene, Taiwanese band Sunset Rollercoaster has managed to slowly conquer this futuristic world by devoting itself to the sounds of retro America and various different, current sounds."
The Jakarta Post
"Taiwanese soul sensation"
Lifestyle Asia
SUNSET ROLLERCOASTER 'BUSINESS TRIP TOUR' 2019
Oct 10.- Washington, DC – Pie Shop DC SOLD OUT
Oct 11 – Philadelphia, PA – Johnny Brenda's
Oct 12 – NYC – Le Poisson Rouge SOLD OUT
Oct 13 – Allston, MA – Great Scott SOLD OUT
Oct 15 – Montreal, QC – Ritz PDB
Oct 16 – Toronto, ON – Drake Hotel SOLD OUT
Oct 17 – Detroit, MI – Deluxe Fluxx
Oct 18 – Chicago, IL – Empty Bottle
Oct 19 – Minneapolis, MN – 7th Street Entry
Oct 22 – Seattle, WA – Sunset SOLD OUT
Oct 23 – Portland, OR – Doug Fir Lounge
Oct 25 – San Francisco, CA – Slims
Oct 26 – Los Angeles, CA – The Roxy SOLD OUT
Oct 28 – Los Angeles, CA – The Roxy
Oct 27 – San Diego, CA – Soda Bar
Oct 29 – Pomona, CA – Rooftop @ Fox Theatre
Oct 31 – Tijuana, MX – Moustache
Nov 2 – Mexico City, MX – Galera
Stay connected with Sunset Rollercoaster:
Official Website | Facebook | Twitter | Instagram