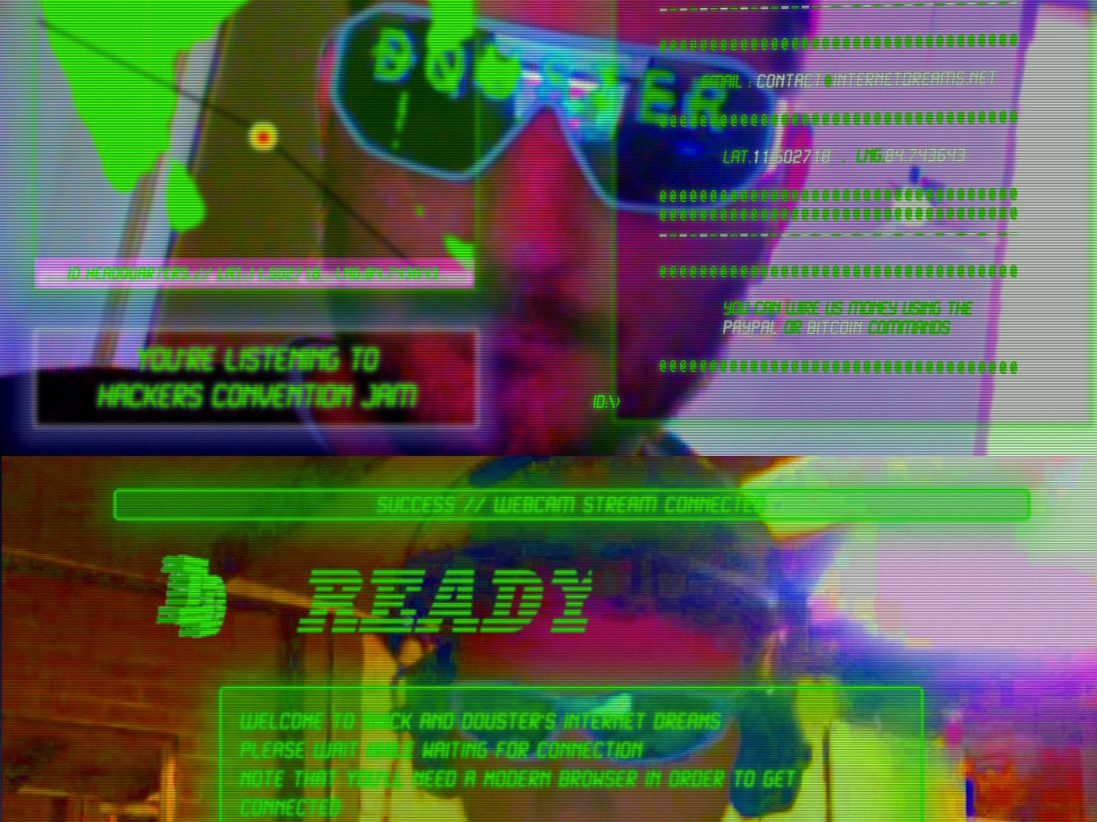 Swick & King Doudou's 2014 Internet Dreams EP cops a re-release on NLV Records
PRAISE FOR INTERNET DREAMS
"This multimedia project takes vaporwave's nostalgia for the internet's darker days, and its obsession with the hollowness of global capitalism, to their natural conclusion."
VICE
"Crazy club music is what these two guys do best."
Complex
"Raise a toast to Mad Decent wunderkinds Swick and Douster for taking things back to lo-fi feels with their collaborative EP Internet Dreams. Now you can experience the full cyber-influenced aesthetic coupled with an obligatory webcam component."
Acclaim
Back in 2014, Naarm/Melbourne producer Swick linked up with French producer King Doudou (Hugo Douster) for Internet Dreams, a multimedia web experience paired with an EP of four original tracks. Today, the project is resurrected – with the website being reinstated and the EP copping a re-release by NLV Records. LISTEN HERE.
Internet Dreams originally came about through a visit from Douster to Swick's studio in Naarm/Melbourne. "I was in Australia and I hung out for a few days with Swick in his garage," he said. "We were eating lots of yellow food, like chips and fried chicken, and somewhere in the middle of the night, we were pretty high, sampling crappy novation tech-house synth sounds when the mini-jack found its way through Swick's laptop output. I started sampling the sounds that came out of his internet and we made songs with those samples."
The EP captures a moment in time that remains poignant – if anything, the release sounds closer to sounds being explored in 2022 than those that were being explored in 2014. Over the course of four tracks, both producers take us on a multi-dimensional trip; traversing through the sounds of reminiscent ringtones, hi-tech aesthetics and tactile Y2K samples to wholly capture a collage as advertised: of internet dreams.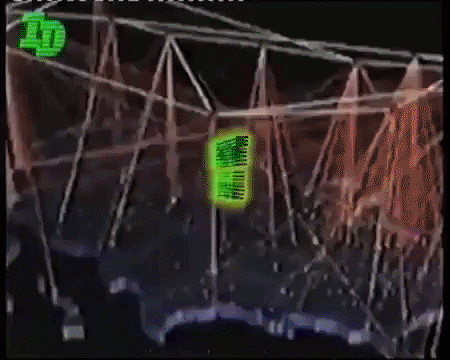 Watch: Swick & King Doudou – Internet Dreams EP Trailer
'CHAMPIONSHIP RINGTONE LEAGUE' is an ode to the Nokia theme – arguably the Holy Grail of ringtones. 'HACKER'S CONVENTION JAM' invokes intensity through vocal samples, with a fuzzy synth locking in your attention like a hacker to a computer screen. In an ode to dial-up internet, '56K DESERT CONNECTION'harkens back to simpler times when an hour of your time would be spent downloading a couple of virus-laden MP3 files. A snake-charmer lead weaves in and out of punchy percussive stabs, leading us through the 56K Desert. And finally, 'OS WAR III'pits the big operating systems against one another in a clash of pounding, industrial-tech, rounding out the release with a motherboard-like menagerie of internet-ripped samples.

Through the Internet Dreams website, the pair were able to bring the EP to life – or to its second life, at least. The website takes on the aesthetics of films like Hackers and Johnny Mnemonic, with the site adopting a straightforward command-line terminal to do things like downloading the tracks and accessing alternative content such as videos and an audio teaser.
Internet Dreams is out now via NLV Records
buy/stream it here.
TRACKLIST
OS WAR III
56K DESERT CONNECTION
HACKER'S CONVENTION JAM
CHAMPIONSHIP RINGTONE LEAGUE

Stay connected with
Swick: Instagram | Facebook | Twitter | SoundCloud | YouTube | Tik Tok
King Doudou: Instagram | Facebook | Twitter | SoundCloud | YouTube | Website
ABOUT SWICK
Swick began crafting his distinct sound at a young age. Over the years, the producer has built an impressively solid career for himself. When he's not working hard on his solo works, he's producing for a massive range of acts, including Diplo, J Lo, Kito, Kota Banks, Big Skeez, Nina Las Vegas, Tkay Maidza, Spank Rock, Capo Lee, Merky Ace, Henrik The Artist & more.

ABOUT KING DOUDOU
A fan of Rap and Reggae music, French DJ & Producer Hugo Douster / King Doudou is known for his genre-blending production and rhythms. King Doudou has production credits with Platinum-selling French Band PNL, Catalan Dancehall queen Bad Gyal and Reggaeton superstar J Balvin, winning him a Latin Grammy for his work on J Balvin's Colores Album.