Sycco glows up on 'Superstar' via Future Classic
INTERNATIONAL DEBUT @ THE GREAT ESCAPE (UK) + SUPPORTING TAME IMPALA IN AUSTRALIA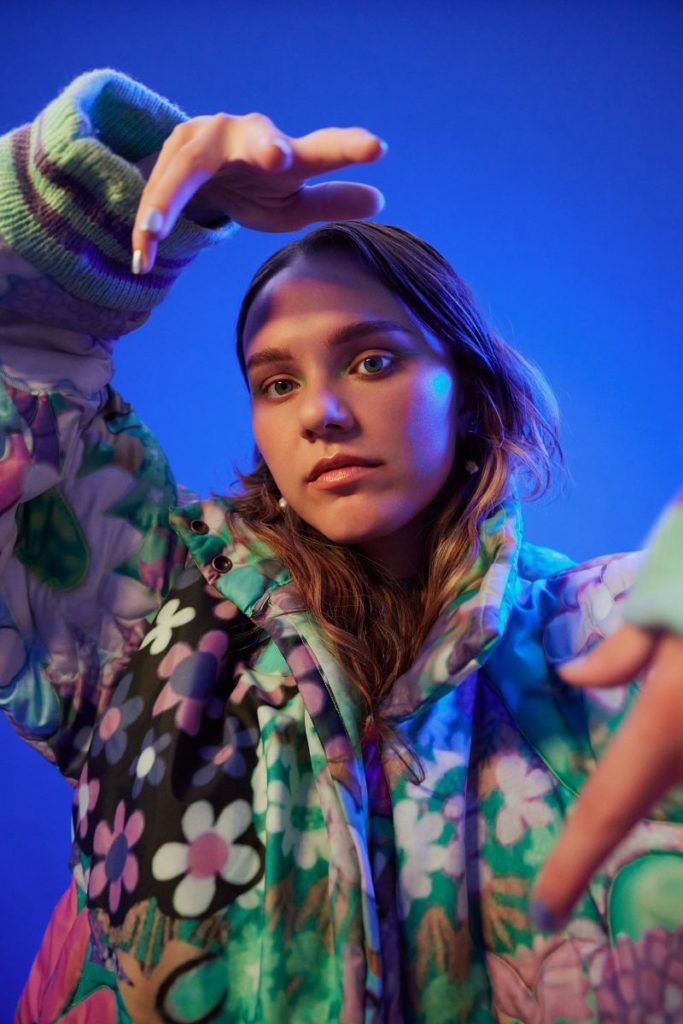 PRAISE FOR SYCCO
"Both Sycco's name and musical stylings are inspired by psychedelia, with indie-pop vocals and dynamic synths also playing a part in her DIY yet polished sound."
Alt Press
"One of Australia's most promising pop acts"
Vogue (Aus)
"Sycco is an infectious dose of sonic sunshine"
Ones To Watch
"effervescent"
Nylon
"Sycco's brand of malleable pop draws from psychedelic rock, neo-soul and Australian dance, inspired by the likes of Radiohead and Pharrell."
NME (Aus)
"she has an ear for a groove"
KCRW
"blends synth-pop, neo-soul, rock, and pop"
Cool Hunting
"smoky vocals with a fittingly staccato chorus"
Billboard
"infectious pop melodies with calming vocals…mesmerizing"
Lyrical Lemonade
Sycco (pron. 'psycho'), aka 20 y/o Brisbane, Australia-based and First Nations writer/producer/artist, Sasha McLeod, today shares her bouncy, psychedelic pop track, "Superstar" via Future Classic (Flume, G Flip, Buzzy Lee). Listen/watch HERE.

Following the success of her debut 2021 EP (aptly titled Sycco's First EP), "Superstar" is bumping and upbeat with energy radiating from the bass line, but still smooth and groovy in Sycco's signature psychedelic-pop-production. Written and produced by Sycco, with co-production by Kon Kersting (Tones & I, Mallrat), the track is a tongue-in-cheek commentary on the pervasive desire to be famous. The bouncy, Remi Wolf-esque disco beat makes it the perfect (almost) summer jam.
Of the song, Sycco shares, "I'm really proud of this song, which I wrote and produced super quickly in my bedroom, and finished up with Kon in the studio. The lyrics are satirical obviously – I used to work at a grocery store and it was fun to imagine a glowed-up future me having a tantrum in there."

Having spent years working at a grocery store herself, the depths of a younger Sycco's imagination come to life in the suddenly-neon-lit aisles. The video was directed by Madeline Randall who has helmed the production of most of Sycco's colorful, trippy visuals to date. The video team says of the new visual, "We're always trying to tell a story and build the world around her music. There are so many layers and themes to the songs and we want the videos to feel just as dynamic and rich."

Sycco's psychedelic bops have landed in Vogue (Aus), KCRW, Alt Press, NME, Billboard, Paper, Cool Hunting, Nylon, Paste, triple j, among others, amassed tens of millions of streams, sold out her debut national headline tour, won big at the 2021 Queensland Music Awards, and more. She was also chosen for YouTube's Music Foundry Class of 2021 (alongside Snail Mail, Junior Mesa), as well as Spotify's Equal Campaign, and Apple Music's 'Up Next' series.

With a breakout EP under her belt and a slew of accolades across streaming and press, Sycco's 2022 is already stacked. She'll make her international debut in May at The Great Escape in the UK and later this year she'll open for Tame Impala on their Australian arena tour – find all upcoming dates below.
SYCCO ON TOUR
May 4 – Paradiso Basement – Amsterdam, NL
May 6 – Le Popup! – Paris, FR
May 7 – Road To Great Escape – Glasglow, SC
May 9 – Colours Hoxton – London, UK
May 10 – The Road To Great Escape – Dublin, IE
May 11 – Yes – Pink Room – Manchester, UK
May 13-14 – The Great Escape – Brighton, UK
May 15 – Aussie BBQ Hoxton – London, UK
—
Dec 7 – Qudos Bank Arena w/ Tame Impala – Sydney, Aus
Dec 9 – Brisbane Entertainment Centre w/ Tame Impala – Brisbane, Aus
Dec 12 – Rod Laver Arena w/ Tame Impala – Melbourne, Aus
Dec 13 – Rod Laver Arena w/ Tame Impala – Melbourne, Aus
Dec 15 – Adelaide Entertainment Centre w/ Tame Impala – Adelaide, Aus
Dec 18 – RAC Arena w/ Tame Impala – Perth, Aus
"Superstar" is out now via Future Classic, buy/stream it here.

Stay connected with Sycco:
Instagram | TikTok | Facebook | Twitter