Tasman Keith shares love-lorn 'IDK ft. Phil Fresh'
SIGNS TO VILLAGE SOUNDS AGENCY
+ DEBUT ALBUM A COLOUR UNDONE OUT JULY 8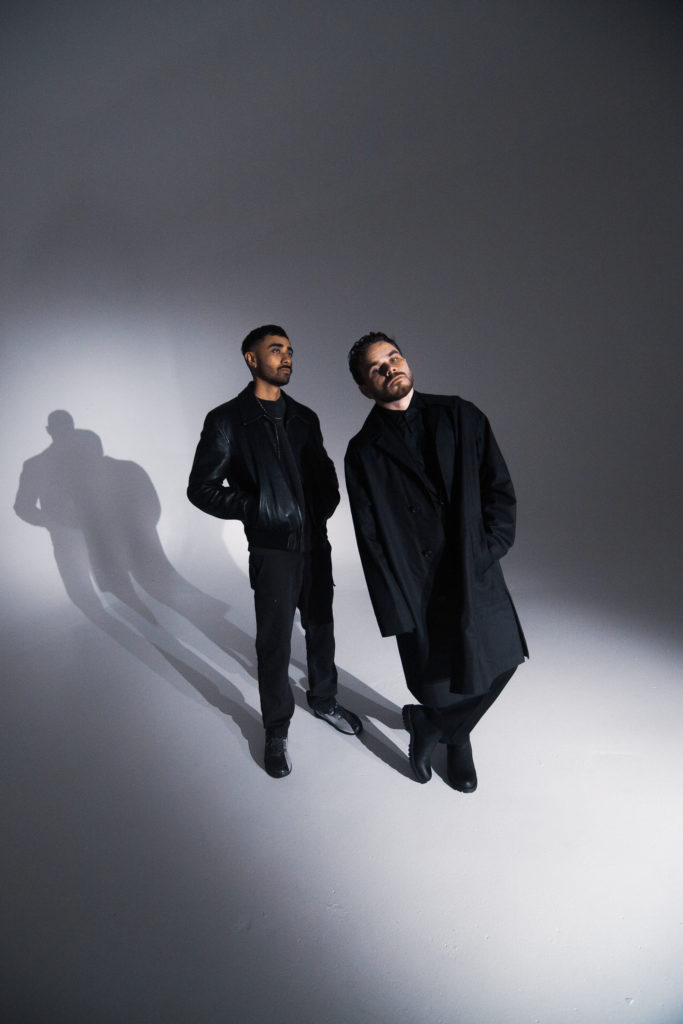 ACCLAIM FOR TASMAN KEITH
"A man on a mission"
triple j
"The epitome of leveling up"
K-Sera, CADA
"Tasman Keith's career is showing no signs of slowing down"
NBN News
"…a gospel beat to bruising production well-suited for the swaggering rhymes…"
Consequence of Sound
'Tasman Keith Is Primed To Break Out'
WYNC
"In and out in just over two minutes, this is a first-round knockout blow
by two of the country's finest"
The Guardian
"His sights are firmly set on global superstardom"
NME Magazine
"All up, the rapper was on stage for barely five minutes all night,
but that was all it took for him to steal the show"
The Australian
"Razor-sharp lyrics, effortless flow and a staunch pride for his hometown"
triple j Unearthed
"…Keith's career appears ready to lift off"
Billboard
"One of the best examples of pure Australian hip-hop we've been treated to"
Complex
"Meet the Australian Rapper Lending a Voice to the Voiceless"
VICE
"A formidable voice in hip-hop"
Red Bull Music
"Determined to use his platform to give a voice to the voiceless"
Acclaim Magazine
"He's taking no prisoners"
Life Without Andy
"Tasman Keith is taking control of the narrative"
FBi Radio
'IDK', the latest in a string of singles from Tasman Keith, arrives today from his anticipated debut album A Colour Undone (out July 8 via AWAL). LISTEN HERE.
A preview of Tasman's debut album so far includes his recent collaboration with Genesis Owusu on 'CHEQUE', the anthemic 'LOVE TOO SOON', and the cheeky bait-and-switch, '5FT FREESTYLE', the collection of which has debuted two alternate characters whose journey against each other and together will be chronicled across A Colour Undone. Now with 'IDK' in tow, Keith unveils another layer to his debut's narrative, weaving the ramifications of major heartbreak alongside a battle of internal ego's into his propulsive debut.
For Keith, 'IDK' is representative of the question, 'do we really love each other, or is this relationship just toxic?'. In his own words, Tasman explains "IDK is a song about the unknown in comfortability and questioning the place you are in or the person you are with. It's knowing something is toxic but not knowing life without it." Speaking of collaborating with Phil, he continues, "The character that Phil is and the way he presents his music made him the perfect person to deliver that moment, as his style touches on love and relationships."
In line with the augmented RNB of a Kid Cudi instrumental, 'IDK' was crafted from a chance studio session between Keith, Fresh, and Kwame, the making of which Tasman recalls finding himself at a temporary writing roadblock – drawing blanks where nothing stuck. At that moment, Phil half-jokingly sang the melody, "I don't know, I don't know" that would go on to inspire Keith's reflective verse ("I know I done been over you, but something telling me that we can try right now") and built into the chorus "Coming back to you is like I'm coming home."
For Phil Fresh, the Eora / Sydney-based vocalist remains moved by the opportunity to work with and appear alongside Tasman. He shares "The thing I loved most about 'IDK' was how organic it came about. I honestly was just tired and didn't expect to write or record anything, but 18YOMAN was going through some samples, and there was one that stood out to all of us. Kwame went to work immediately and as he was going through I was just off to the side humming a random melody to myself, and Tasman heard a bit and was curious about it. We had a bit of a back and forth, and then we ended up writing and recording everything then and there."
With today's release, Tasman announces the next phase of his live show offering with his signing to Village Sounds Agency, one of the leading booking agencies in the country. Here Tasman joins a roster boasting Cub Sport, Pond, Miiesha, G Flip, DMA'S and many more. Speaking to his signing, Senior Agent Katie Rynne shares "I am absolutely thrilled to be representing Tasman Keith. He is an incredibly talented artist with the ability to transcend genres in order to produce what I think is one of the most exciting records of 2022. I am so excited for everyone to hear it, and be able to witness him live."Managing Director (Secret Sounds), Evan Davis echoes, "Incredibly proud to be working with Tasman Keith as he embarks on his debut album release & next chapter of his story. Tasman is an incredible artist & person. We are so excited to be part of this journey with Tasman and his team."
A Colour Undone carries itself with a self-assured sense of its own gravity, ambition, and purpose. Granted the full canvas of the album format, experimentation, and emotional nuance find room to thrive, and Tasman's stylistic horizons move outwards while his lyricism narrows. With the majority recorded over six days and executive produced by Tasman and Kwame, Keith's debut is the product of irreproducible mind space, deft in its embrace of imperfection and devoid of overthinking – although rich in collaboration, boasting features alongside Jessica Mauboy, Genesis Owusu, Kwame, Thandi Phoenix, and Phil Fresh.
Through metaphor and his lived experience, A Colour Undone ruminates on love, loss, trauma, healing, and ego; as dexterous, clever, and linguistically adventurous as it is moving. Tasman pulls himself apart, atomising the sensitive and difficult terrain of his undoing and the subsequent piecing back together again. As he unspools the threads of his own self, Tasman uncovers an emotionality and a sense of openness that has previously lain dormant within his work. At its centre, A Colour Undone revolves around a doomed romance, one that slows and, ultimately, brings low the unhealthy ego that defines the record's opening stanza, propelling Tasman Keith toward self-reflection, reconciliation, and, at last, clarity.
Locally and abroad, Tasman's forthcoming LP has already been embraced across Consequence of Sound, Colors, WNYC, iHeartRadio, CADA, triple j, Rolling Stone, Complex, Billboard, The Guardian, NBN News, Acclaim,NME, and more across fans and the music community alike. In addition to his collaboration with MidnightOil and JessicaMauboy on 'First Nation' making the APRAAwards Shortlist, Tasman has gone on to deliver memorable live show appearances at the Sydney Kings half-time show at Qudos Bank Arena and at the Mulubinba / Newcastle Entertainment Centre supporting Midnight Oil back in February. Soon he'll take to the Oxford Art Factory stage for the FBiSMACSFest as part of VIVID this June. To find peace at the remaining COLOUR LIVE: THE ALBUM EXPERIENCE, shows and all upcoming tour dates for Tasman Keith, see BELOW.
'IDK ft. Phil Fresh' is out now via AWAL, buy/stream it here.
A COLOUR UNDONE
The Debut Album from Tasman Keith
July 8 via AWAL
PRE-ORDER / PRE-SAVE HERE
TRACKLIST
WATCH UR STEP
SHARKS
CHEQUE (feat. Genesis Owusu)
POLITICS AS USUAL
FIND U
LOVE TOO SOON
HOW 2 LEAVE (feat. Thandi Phoenix)
IDK (feat. Phil Fresh)
PROUD
NOT 4 SAFETY (feat. Kwame)
5FT FREESTYLE
WELCOME HOME
HEAVEN WITH U (feat. Jessica Mauboy)
TREAD LIGHT
TOUR DATES
June 10 – FBi SMAC Festival @ Oxford Art Factory – Eora/Sydney, NSW (TIX)
Stay connected with Tasman Keith:
Soundcloud | Instagram | YouTube | Twitter | Facebook | Website
ABOUT TASMAN KEITH

Tasman Keith inherited music. Since first appearing on stage at age eight alongside his pioneering father, Tasman channeled adolescent listlessness into the outlet of hip hop – crammed with six cousins in a makeshift studio at their local youth centre. While he may have been born into music, the sense of surrounding community was the true birthplace of Tasman Keith as an artist. Determined from a young age to only ever run his own race, imbued with a singular desire to occupy a boundaryless territory of his own, between debut EPs, collaborative mixtapes and wins across triple j and Australian Independent Record Awards, and National Indigenous Music Award nominations, Keith has traversed stages across the country, including a reputation for stealing shows "in all of five minutes" (The Australian) alongside national icons and his contemporaries, Midnight Oil, Jessica Mauboy, Kwame and many more. Needless to say, so-called Australia is beginning to see in Tasman what he and his cousins did, back in that Bowraville studio with stained carpet hung on walls for soundproofing.

With his eyes firmly set on the globe, today Tasman Keith steadies for game day, ready to claim the championship win for his own. In recently announcing his signing to AWAL Digital Recordings, he joined the ranks of global stars Little Simz, Genesis Owusu, Spacey Jane, and more, together with the legendary catalogues of Beyoncé, Tyler, the Creator, The Beatles, and many others at Sony Music Publishing. follows his landmark support alongside Midnight Oil's first live performances in two decades and collaborative release 'First Nation' on their #1 ARIA Album The Makarrata Project, and the recent victory lap of 'ONE', a joint release with Kwame. With each release, Tasman has maintained widespread fever across national press, including the NME Magazine, Acclaim, Complex, Rolling Stone, VICE, Sydney Morning Herald, The Australian, and more; alongside his TV debut performances on ABC's The Sound and The Set as well as making an appearance alongside Peter Garrett on The Today Show, with playlisting from triple j, Unearthed, FBi Radio, RAGE, and MTV. Today, tomorrow, this year, one thing remains certain – Tasman Keith did not come to play.