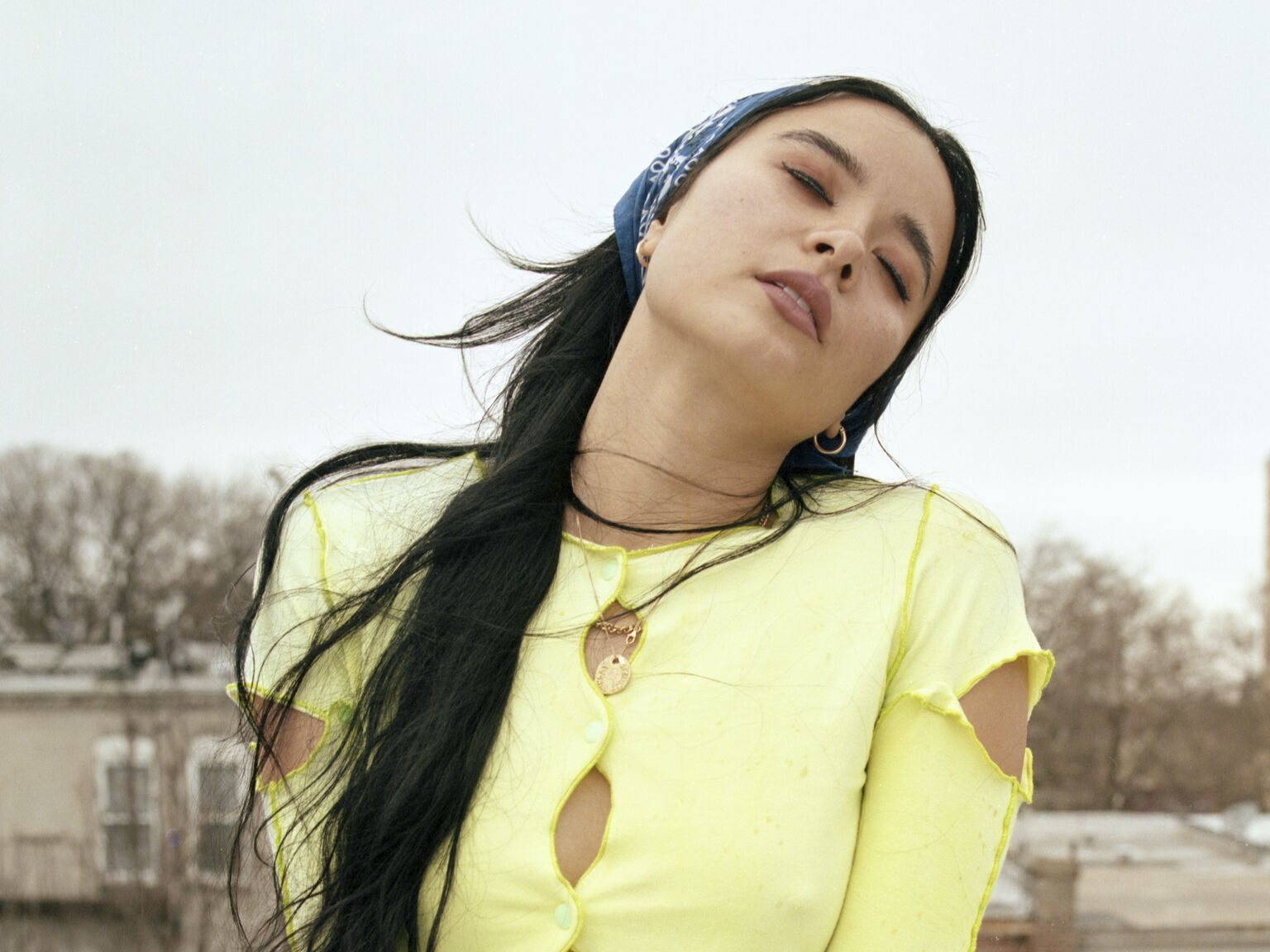 The Blossom shares debut EP "Bleeding Buttercup"
Sydney-raised, LA-based, The Blossom,today releases her debut EP, Bleeding Buttercup. Featuring the singles 'Bored Baby Blues', 'Wish You Well' and 'Kill My Mind', Bleeding Buttercup is a remarkably vulnerable release from an artist who, since sharing her first single at the start of the year, has honed a distinct style for herself – one that's both romantic and cinematic; HD, widescreen with the static cutting through. Listen HERE.

Throughout her debut EP The Blossom plays the bedroom like other artists play the studio. Which is to say that it becomes a character within her music, a presence that you feel always – even more impressive when you consider that many of the tracks were born during Lily's recent studio residency with Future Classic in LA.

Maintaining an unfaltering commitment to openness has always been a through-line for The Blossom in her music. To excavate her defences further throughout her debut, she turned to her father, Australian musician Mark Lizotte, who helped produced many of the tracks on the EP. Speaking on their connection, Lily says: "I've written and collaborated with many talented strangers and close friends, but I always gravitate towards my Dad. I think it is because, ultimately, he understands my pain more than anyone, he knows my truth so much it hurts."

Across Bleeding Buttercup's six tracks, she not only distils the sounds of bedroom pop but lives inside it, using the genre to explore the emotional and mental terrain of the bedroom, that private micro-world where, unbeknownst to the outside world, so much occurs to you. Blending together dreamy shoegaze, guitar-driven indie, skittering, contemporary hip hop-influenced pop production and Lila's multilayered approach to her vocals, The Blossom's music is characterised by a simmering restraint and a sense of quiet but passionate intimacy that belies the fact that nestled inside every line hides a potential hook.
Bleeding Buttercup by The Blossom is out independently now, buy/stream it here.
TRACKLIST
1. Bored Baby Blues
2. Kill My Mind
3. Puppy Dog Tears
4. Wish You Well
5. Won't Leave My Bedroom
ABOUT THE BLOSSOM
Songwriter Lily Lizotte turned to music as a means of processing her experiences growing up as a Southeast Asian immigrant in a predominantly white Australian culture. All while untangling her own sense of identity and coming out as queer. Channeling her struggles with anxiety, depression and more, she eventually began releasing cathartic, alt-pop singles as Lila Gold, garnering praise from i-D, triple j, Clash, Milk and landing her support slots for Empress Of, Wafia and others. Feeling as though she had outgrown the moniker, Lizotte rebirthed herself as The Blossom.
PRAISE FOR THE BLOSSOM
"The LA artist takes 'bedroom pop' to its highest form"
Document Journal
"The composition of 'Bored Baby Blues' in its entirety is simply put, gorgeous"
HighClouds
"Pulsing with dream pop nostalgia and a sense of coming home"
The Deli LA
"Windows-down cruise music for runaways and self-searchers"
Pigeons & Planes
"A wild but captivating listen"
Purple Sneakers
Stay connected with The Blossom:
Instagram | Facebook | Twitter