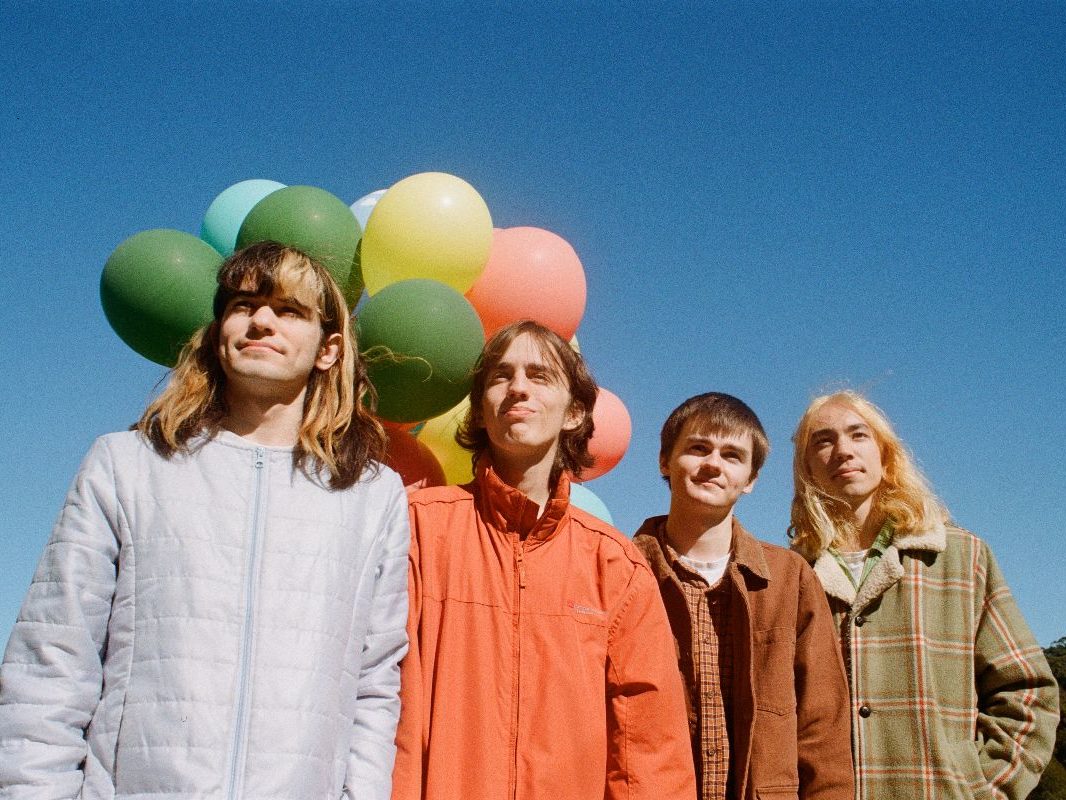 The Lazy Eyes share latest release 'Hippo'
DEBUT ALBUM SONGBOOK OUT THIS MARCH + NATIONAL HEADLINE TOUR TO FOLLOW
ACCLAIM FOR THE LAZY EYES

"Honest-to-god really good"
V Man

"Indie's next generation prove ready for a much bigger stage"
Sydney Morning Herald

"A phenomenal blend of modern sensibilities and classic experimental pop"
American Songwriter

"The makings of a psych giant"
NME Magazine (4 Stars)

"If Brian Wilson joined Tame Impala for a day"
DIY Magazine

"Their music retains a youthful freshness that, rather than recycling,
reinvigorates the ingredients they have taken from their heroes"
Monster Children

"Breath-taking"
Life Without Andy

"The Lazy Eyes are the future"
The Line Of Best Fit
Rising psych-rock outfit The Lazy Eyes usher in the new year with the release of their new single 'Hippo', lifted from their forthcoming debut album SongBook out this March. LISTEN HERE.

'Hippo' is an alluring amble from The Lazy Eyes, dappled with hairpin turns and tightly-locked grooves. Free of reverb, the instrumental channels an Abraxas style, 'Samba Pa Ti' shuffle, buoyed by subtle drum fills and bass; an authentic distillation of the free jam spirit synonymous with The Lazy Eyes live show. "Hippo is my favourite song on the record," shares bassist Leon. "You can really feel the energy coming together as a group, given that it was one of the three songs on the album that we recorded as a band." Experience 'Hippo' live for the first time at The Lazy Eyes upcoming national tour this April – tickets are on sale now. BUY HERE.

The release follows the band's hit single 'Fuzz Jam', embraced by triple j as the #1 Most Played Song in November 2021, mainstream praise from Lauren Laverne as the Spotlight Artist on 6 Music and #24 on the Shazam charts, playlisting on BBC 6 Music's B List and support from NME, SPIN, Face Melts, KCRW, Flood, Unearthed, RAGE, 2SER amongst others. With SongBook, The Lazy Eyes open a world unto itself, a space as mystical as it is visceral. The colours are brighter, things move a little slower, but they're liable to get inordinately faster in the blink of an eye. Suddenly you're in a garden in full blossom, and you didn't even notice; you walked a mile without taking a single step and earworms zip zorp past.

With SongBook, they share the best Lazy Eyes songs written over the course of their first five years of infancy – but like every good fantasy world, it abides by its own logic. Evidence of an edifice slowly being formed, SongBook is strange like that — all journey and all destination, a decidedly modern marvel of psych-rock that's unpretentious in construction but precious where it counts. A trepidatious first footstep by the band into the wider world, combining the piquant feel of classic 60s psych with sharp Gen Z wit. Magnanimous and effusive, it's a vivid insight into the world of four of Australia's most talented musicians. Step inside, but be warned: Once you're in The Lazy Eyes' world, you might not want to leave any time soon.
THE LAZY EYES
SongBook LP
March 2022
PRE-SAVE + PRE-ORDER HERE
'Hippo' is out now, buy/stream it here.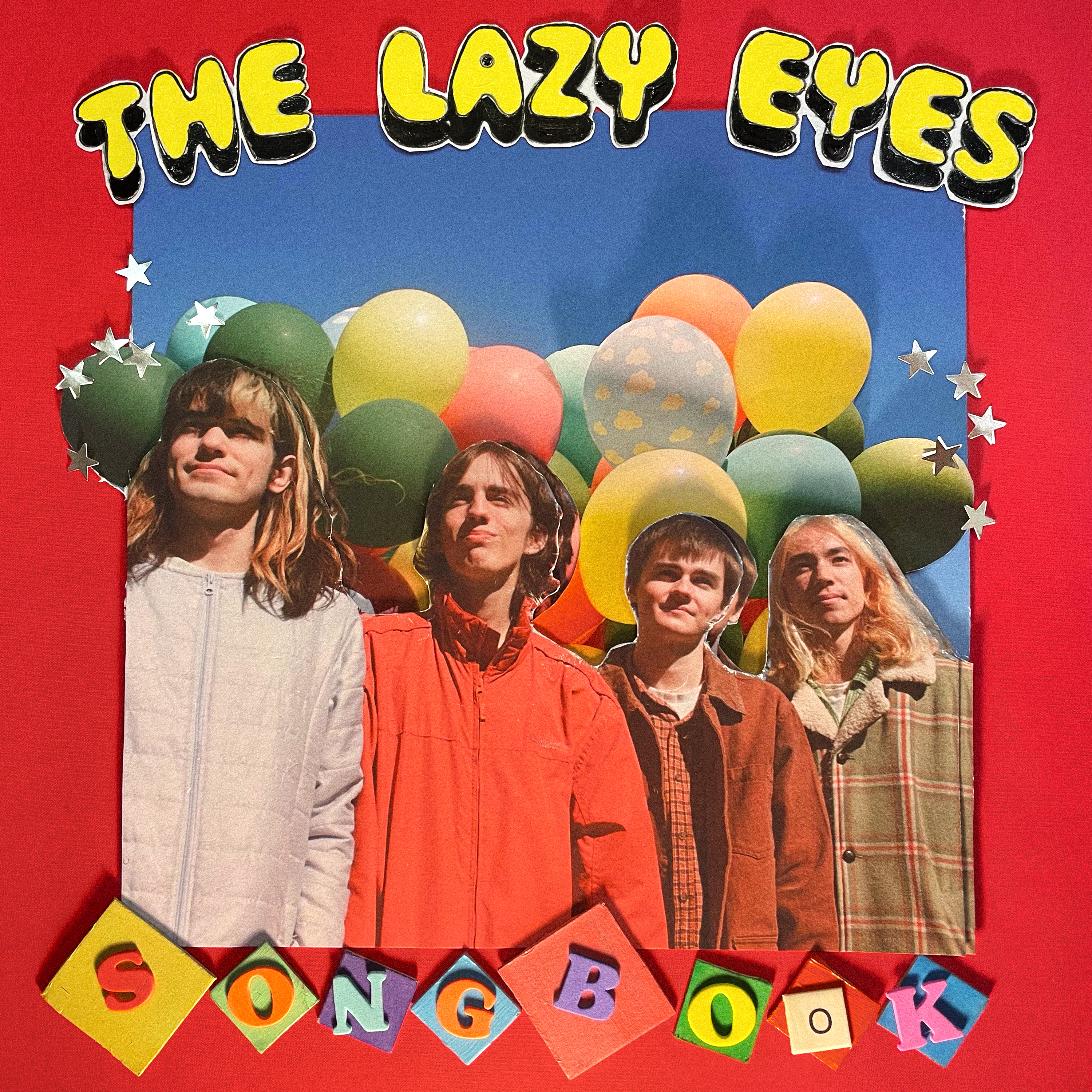 TOUR DATES
Sat Feb 5 – St Kilda Festival – Naarm / Melbourne, VIC
Sat Feb 12 – Mountain Goat Valley Crawl – Meanjin / Brisbane, QLD
Fri 1 Apr – Transit Bar – Ngunnawal Land / Canberra, ACT
Sat 2 Apr – The High Country Hop – Yeddonba / Beechworth, VIC
Fri 8 Apr – Crown & Anchor – tarntanya / Adelaide, SA
Sat 9 Apr – The Bird – Boorloo / Perth, WA
Sun 10 Apr – Mojos – Walyalup / Fremantle, WA
Fri 22 Apr – The Eastern – Wadawurrung Land / Ballarat, VIC
Sat 23 Apr – Northcote Social Club – Naarm / Melbourne, VIC
Sun 24 Apr – Northcote Social Club – Naarm / Melbourne, VIC
Thu 28 Apr – The Eltham – Woi wurrung Land / Eltham, NSW
Fri 29 Apr – Black Bear Lodge – Meanjin / Brisbane, QLD
Sat 30 Apr – Solbar – Gubbi Gubbi Land / Maroochydore, QLD
Sun 1 May – Vinnies Dive Bar – Ngarangwal / Gold Coast, QLD
Thu 5 May – Shy Postie – Woolungah / Wollongong, NSW
Fri 6 May – Stag & Hunter – Mulubinba / Newcastle, NSW
Sat 7 May – Oxford Art Factory – Eora / Sydney, NSW
Sat 23 Jul – Splendour In The Grass – Cavanbah / Byron Bay, NSW
All tickets available here.
Stay connected with The Lazy Eyes:
Instagram | Facebook | Twitter | YouTube | triple j Unearthed
ABOUT THE LAZY EYES

The floral brightness of The Lazy Eyes' music belies their perfectly mundane origins. Harvey Geraghty, Itay Shachar and Noah Martin met in their early years at Sydney's Newtown High School of the Performing Arts. Bonding over a love of psych rock, they banded together as a matter of both taste and necessity, three of the only rhythm section musicians in a school filled largely with string, brass and woodwind musicians. They became fast friends, started jamming together, and, eventually, began to busk around Sydney, their burgeoning band (and friendship) being bound together by long hours playing and carting their instruments around the city. Around 2015, as they began playing real gigs, The Lazy Eyes decided to formalise the band as a unit, a decision that coincided neatly with their meeting of Leon Karagic, who provided much-needed bass to their ensemble and, with his knowledge of niche and underground music, broadened the band's stylistic and ideological palette.

The intimacy of The Lazy Eyes' friendship is felt, deeply, in their music, particularly in their renowned live sets. Off the back of their first two EPs, released in 2020 and 2021, The Lazy Eyes have sold out numerous shows along Australia's east coast, including their own music festival, Lazyfest; garnered praise from tastemaking outlets at home and abroad, including Complex, KCRW, FBi Radio, triple j Unearthed, BBC 6 Music and Radio 1, and Spin; been named an NME 100 band for 2021; and more. The band's reputation continues to grow, despite the fact that planned international jaunts at SXSW and The Great Escape were cancelled in light of the Covid-19 pandemic, a disappointing false start that nonetheless proves the strength of the band's self-recorded EPs. In the years since they formed, The Lazy Eyes have become emblematic torchbearers for the Australian psych-rock scene, accepting the baton from the iconic bands that first inspired their formation.