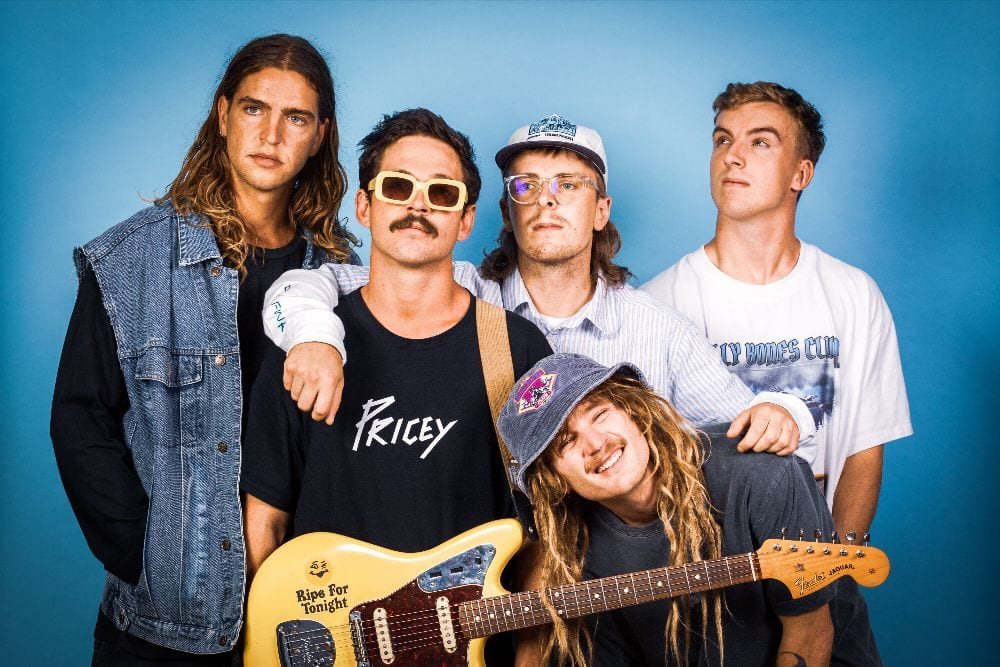 The Terrys share stirring new single 'Rolling Stone'
Photo by Chris Frape
July 8 2022
PRAISE FOR The Terrys
'Rolling Stone' is out now via Domestic La La, buy/stream it here.
Fast-rising surf rock group The Terrys, today continue their steady stream of new music, with the moving 'Rolling Stone'. LISTEN HERE.
Where 'Waiting For You' reaffirmed The Terrys brand of energetic, sun-dappled hooks, 'Rolling Stone' signals new creative corners for the band. Here they build replete vocals on textured layers of instrumentation that shines through their token, magnetic riffs. 'Rolling Stone' is a melancholic anthem where decisions need to be made, before washing away in a grunge-filled breakdown.
Speaking to the release The Terrys share, "We wrote and recorded this song in the same day. Emotions were pretty high in the session and the song just came out. It's a bit slower than the rest of the album we've been recording (but more on that later) and definitely the most sentimental. Lyrically, the song speaks for itself."
Hot off the release of 'Waiting For You', The Terrys strengthened their hold across national press, with full playlisting via triple j and Unearthed, RAGE and MTV, including airplay across community radio that boosted the group to #4 most played on the AMRAP Charts, including clamour from NME and widespread support across DSPs including Local Noise, Rock Out, The Local List, Indie Arrivals, Fresh Finds AU + NZ and New Music Friday AU + NZ.
Gerringong locals Jacob Finch (vocals), Lukas Anderson (lead guitar) and Ben Salvo (rhythm guitar) began teaching each other to jam in their shared trailer house, owned by landlord and legend, Terry. Many noise complaints and two additional members later, Cameron Cooper (drums) and Trent Cooper (bass), Terry agreed to lend the fully formed band his name, and it was there, The Terrys took shape. From humble beginnings their debut single 'Video Games' back in June 2020, quickly saw The Terrys cultivate a dedicated following of Terrydactyls – fiends for their hooky guitars, fast and furious drums and charismatic vocals.