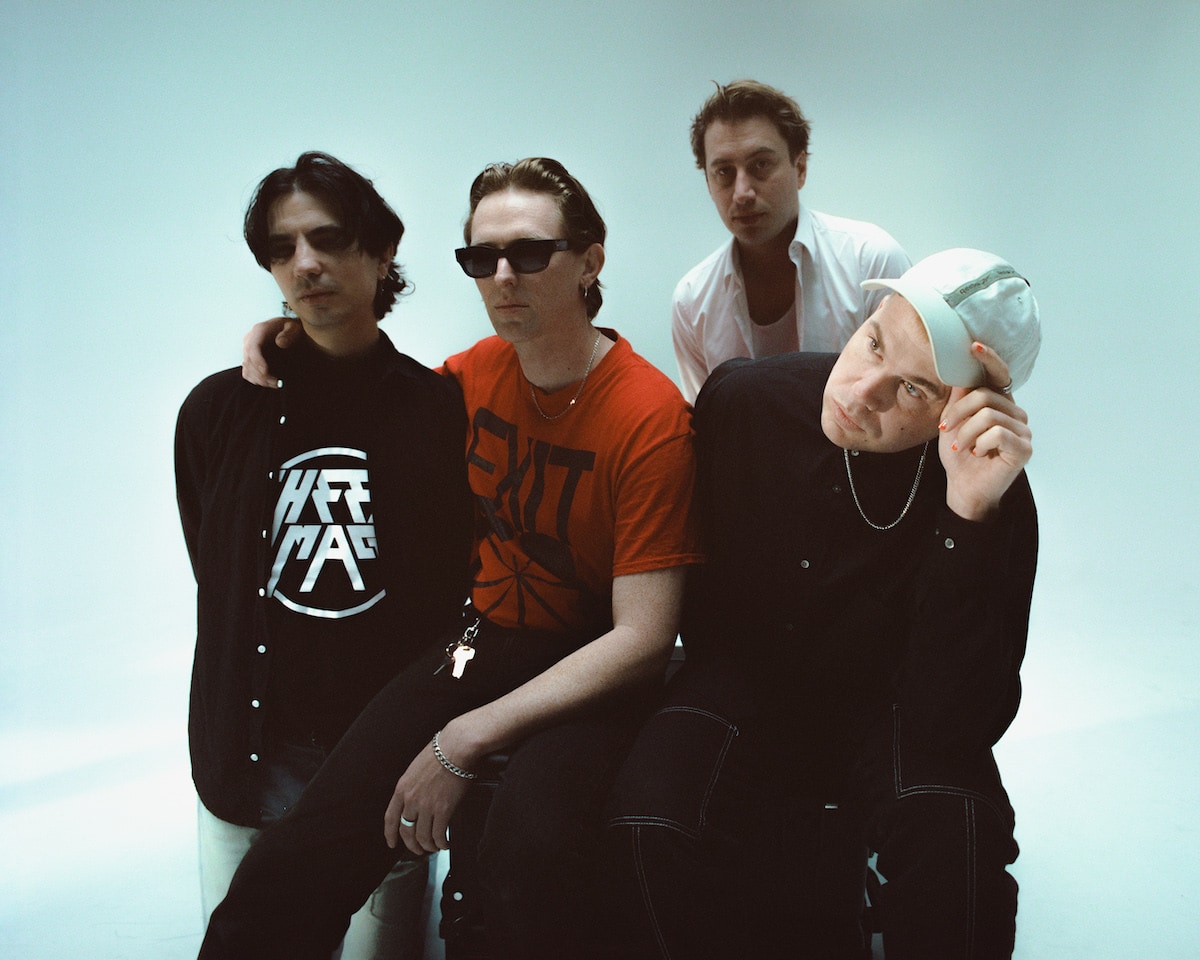 These New South Whales announce third album TNSW out Nov 18 + share emotive new single 'Rotten Sun'
Photo by Joshua Hourigan
September 15 2022
PRAISE FOR These New South Whales
TNSW LP
Nov 18 via Damaged Records
PRE-SAVE HERE
TRACKLIST
Bending at the Knee
Rotten Sun
That's the Life
Under the Pressure
Changes
Back To You
Tartan & Chrome
Faceless
Signal is Strong
Going Outta My Mind
Wherever I Am, There I Am
Best of the Night
Win
Reset of the World
'Rotten Sun' is out now, buy/stream it here.
Australian punk royalty These New South Whales today announce their third album, TNSW, out November 18 via Damaged Records. With the news, the band share their latest single, the existential anthem 'Rotten Sun'.  LISTEN + WATCH HERE.
TNSW marks a refined new era for the band and is comfortably their most sophisticated body of work yet: a 14-track tome of barrelling punk rock that polishes its heavier moments – heavier than ever – with sing-along choruses, sharp arrangements, and plenty of trademark irony and self-awareness. For every '90s alternative reference, there's a blast beat; for every big radio moment, a cursed instrumental aside. It's the same impeccable sleight of hand we've come to expect from the band – a throughline, also, for their hit Comedy Central TV show and exalted podcast, What a Great Punk.
But on TNSW, the songwriting has found another gear, and the energy and defiance that got them here are more pronounced than ever.
Their latest single, 'Rotten Sun' is inspired by the Ross J. Farrar (Ceremony) poem of the same name, a ready-made anthem that laments the impermanence of all things. "I can't read Ross's poem without crying," said frontman Jamie Timony, "so I wanted to regurgitate it in my own way with these lyrics. The sun is slowly eating us all. Everything goes back to the great nothingness from whence it came. And there's peace in that if we choose."
Following their first new music this year,  'Bending at the Knee',  'Rotten Sun' contains traces of Amyl and The Sniffers, Fontaines D.C. and Parquet Courts, with shades of Placebo – a foundational influence – coming through in an imperious guitar riff that forms the backbone of the song.
Directed by Oscar O'Shea, the visionary behind the band's excellent 'Bending at the Knee' clip, the 'Rotten Sun' video comprises three distinct one-take scenes stitched together into a  short film that leans heavily on religious tropes, opening on frontman Jamie Timony wrapped in a black-headed python in an orchard.
Engineered by Sam Johnson, TNSW is the band's most sophisticated, philosophical work yet, confirming them as a once-in-a-generation Australian punk proposition. It is not an album that attempts to transcend the punk genre, but one that looks to lift it to its highest form.