Tom Snowdon steps out with new solo EP Channel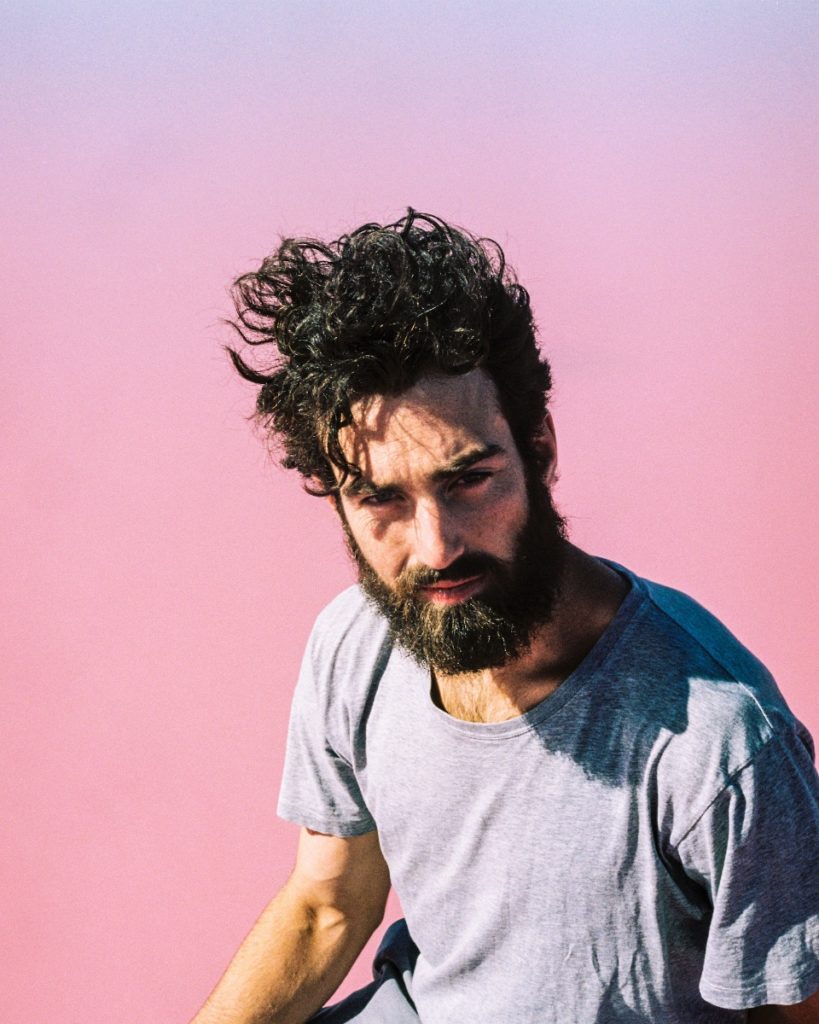 Mparntwe/Alice Springs artist Tom Snowdon is releasing his first solo material in the form of EP Channel. Listen HERE.
As a child, one of Snowdon's favourite records was the covers album Messenger by Yorta Yorta artist Jimmy Little. He thought the songs were all Little's, and it's been a collection he's returned to over the years. At the urging of a friend earlier this year, Snowdon has created a collection of his own cover versions – both as a nod to the influence of Little and as a way to transition into creating music solo, after a career-to-date of working collaboratively with bandmates and co-writers. As evidenced by these haunting versions of 'Two Weeks' and 'Unchained Melody' it's clear Snowdon can take a song and make it his own.
Originally imagined as a live record performed with a band, coronavirus restrictions meant Snowdon had to change tack. Capturing warm and organic feelings in the songs, and for them to have a bit of a live energy remained important, so he experimented with minimal arrangements and leaned into performing a lot of the recording fully live. For example, 'Lose You To Love Me' and 'Blue Moon' are more or less one-take recordings with extra bits added on-top.
The songs themselves were whittled down from scores of options – Snowdon followed his voice and recorded the tracks that just felt good to sing, and carried a curious atmosphere he could explore. Some of his favourite singers include Björk, Nina Simone, Elizabeth Fraser (Cocteau Twins) and Mark Hollis (Talk Talk). "They're mesmerising for me because they take listeners on a journey with their voices. They're deeply instrumental and rich with emotion, so the words they sing take on weight and power. The Björk song is actually my vocal warm up. 'Unravel' wasn't in the original list to work on but it came about in the studio with my co-producer Matt Redlich that it was a favourite of both of ours, so we wanted to give it a shot. Her singing is so expressive that it sounds like it just pours out of her soul."
Tom Snowdon hails from Mparntwe/Alice Springs, from a large close-knit family. Now living in Melbourne, the distance between him and home is wide. Stemming from his connection to the Jimmy Little album, the act of making Channel"is a way of reaching across the country to my family back in Central Australia."
Channel by Tom Snowdon will be out 7th October via Pieater, buy/stream it here.
For our friends at community radio, you can also download the track via AMRAP here.
TRACK LIST
Who Can It Be Now? (Men At Work) 
Lose You To Love Me (Selena Gomez)
Can't Get You Out Of My Head (Kylie Minogue)
Unravel (Bjork) 
Everytime (Britney Spears)
Blue Moon (Rodgers & Hart {Elvis / Billie Holiday / The Marcels et al})
LOVE FOR TOM SNOWDON
"Mesmerising"
Rolling Stone Australia
"Haunting"
The Music
"No Mono's Tom Snowdon knows how to cover a song"
Music Feeds
Stay connected with
Tom Snowdon: Website | Facebook | Twitter | Instagram | YouTube
Pieater: Pieater.net | Instagram | Twitter | Facebook | YouTube | Tumblr