UK heavyweight P Money drops 'Keep Your Distance'
April 28 2023
PRAISE FOR P Money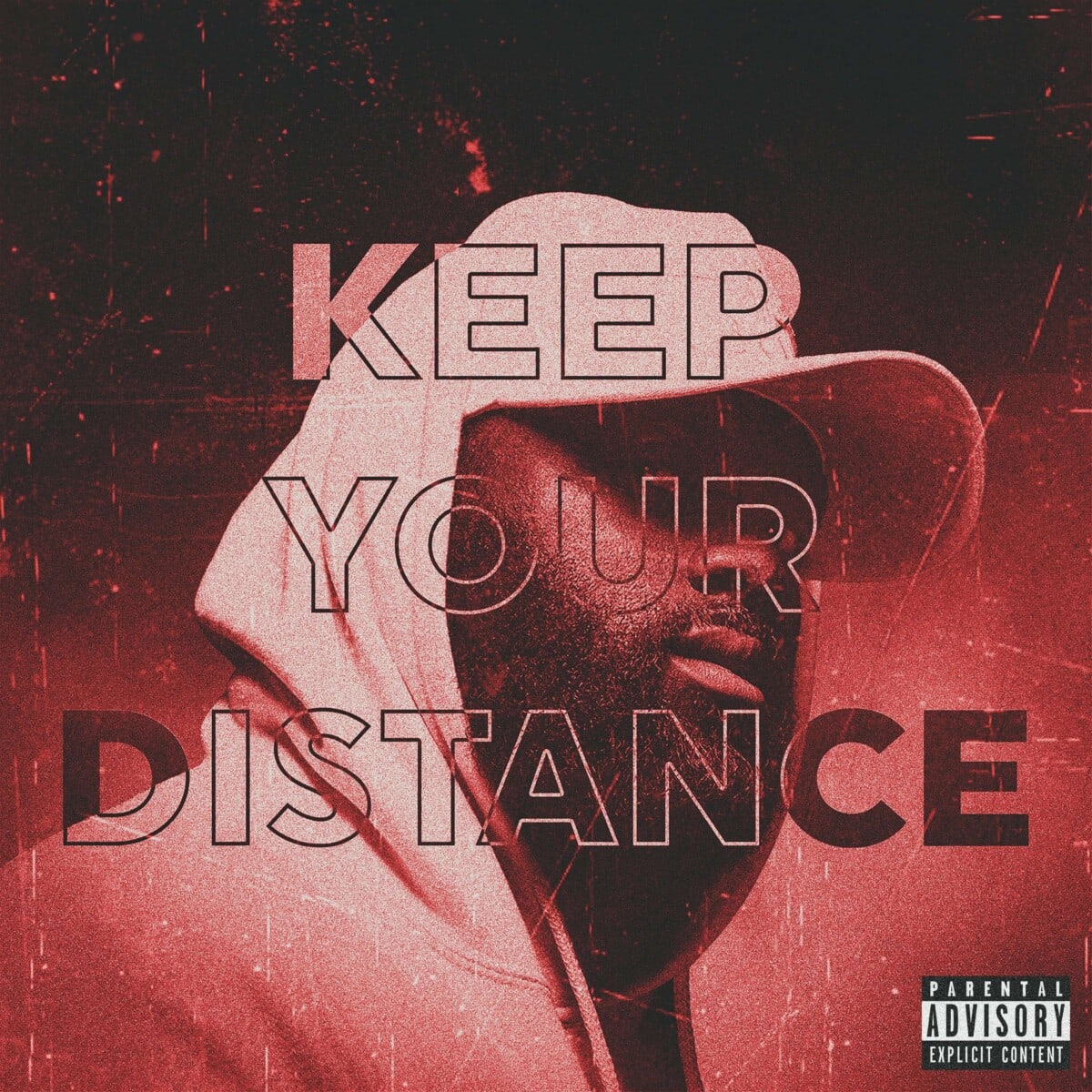 'Keep Your Distance' is out now, buy/stream it here.
Legendary grime MC P Money returns today with 'Keep Your Distance', lifted from the forthcoming fourth instalment of his Money Over Everyone mixtape series. LISTEN + WATCH HERE.
'Keep Your Distance' produced by Whiney, attests to P Money's legacy and position as a community leader. His rise over the last decade is emblematic of his enduring, hard work ethic. A sorry-not-sorry, keeping-to-himself attitude unphased by Hollywood distractions has continued to pay P Money dividends. On 'Keep Your Distance' P is stoic but sharp in delivering advice on how to make it like him – where value and respect lie in independence and consistency while reminding us that distraction and gimmicks here are as fickle and fleeting as they are disingenuous.
Speaking to the release, P Money reveals "One of my favourite from the project. The perfect blend between grime and rap music, a catchy chorus and elite lyricism." P Money is South East London's most celebrated grime MC known for his high-octane live performances, distinctive, punchline-based freestyles and intense clashes. With a style that bridges dubstep, grime, rap and drum and bass, P Money has secured his place as a leader of the underground and dubstep's "main man" since the early 2000's with consistent praise across national and pirate radio stations across the UK.
His debut Coins 2 Notes mixtape in 2005, including the popular hit 'What Did He Say', and 2007 follow-up P Money is Power took him from selling CDs in the streets to distribution across major retailers in the UK and beyond. His releases 'Slang Like This' produced by Sukh Knight and the 'Ho! Riddim' remix in collaboration with Marco Del Horno and DJ Swerve are considered some of the first online music releases by an independent artist to reach over a million views.
Later P Money's reputation as an incredible crowd controller would see him support Example across arena tours, feature on Ed Sheeran's Collaborations EP and a remix of 'Lego House', perform at the BBC Live Lounge and more. His smash hit '10/10', from the sequel of his Money Over Everyone mixtape would bring him a label deal with Rinse and collaborate with KSI on 'Lamborghini'.
Fast forward and his first studio album Live and Direct, released in 2016 boasted features from Wiley and JME on 'Gunfingers' alongside production from Skepta and 'Keepin' It Real' featuring Stormzy – continuing to cement his place as a respected member of the grime and dubstep scenes and the UK rap community at large, including tribute songs penned by his peers.
Money Over Everyone 3 continued to deliver, with more major collaborations including 'Where & When' with Giggs, and again with Jme and KSI that saw P Money soar even further. His biggest headline shows yet included a guest appearance from another frequent collaborator in Dizzee Rascal. A leader in the grime world and with further credits including tracks with AJ Tracey, D Double E, Ocean Wisdom, Jaykae, even People Do Nothing's Kurupt FM and more, P Money continues to be a machine.