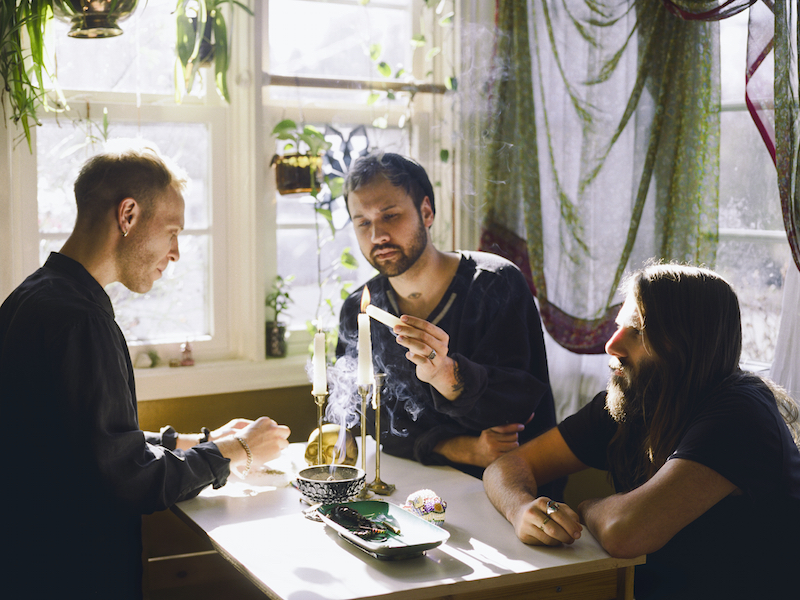 Unknown Mortal Orchestra announce new Australian supports Nicholas Allbrook and Alex Cameron
Unknown Mortal Orchestra are pleased to announce two new supports for their Australian tour this summer. Joining the Portland via New Zealand outfit fronted by psychedelic visionary Ruban Nielson will be Nicholas Allbrook in Perth and Alex Cameron in Sydney, Brisbane and Melbourne.
Nicholas Allbrook AKA POND frontman, founding member of Mink Mussel Creek, ex-Tame Impala bass-player, one half of Nicholas-Avery and drummer with Peter Bibby, returns to the stage following a huge 12-months touring the world with POND, playing solo shows in Europe and the UK, and putting together his latest solo effort, The Walrus EP out this month via Spinning Top.
Unknown Mortal Orchestra will also be joined by Alex Cameron (Seekae) across the East Coast. Cameron takes the stage fresh from an extensive world tour, hitting the road with Foxygen across the U.S., playing shows in Europe as Seekae and wrapping it up with headline solo shows in Poland, Iceland and the UK. Keep track of all news and new releases here.
Multi-Love is out now on Jagjaguwar through Inertia.
UNKNOWN MORTAL ORCHESTRA TOUR DATES
Brought to you by Laneway Presents, Penny Drop, Noisey, Triple R, RTRFM & FBi Radio
Tickets for all shows on sale now
Thursday 3 December – Astor Theatre, Perth (18+)
www.astortheatreperth.com or 08 9370 1777
w/ Nicholas Allbrook
Friday 4 December – Metro Theatre, Sydney (18+) *SELLING FAST*
www.ticketek.com.au or 132 849
w/ Alex Cameron
Sunday 6 December – The Triffid, Brisbane (18+)
www.thetriffid.com.au or 1300 762 545
w/ Alex Cameron
Tuesday 8 December – Corner Hotel, Melbourne (SOLD OUT)
w/ Alex Cameron
Wednesday 9 December – 170 Russell, Melbourne (18+) *SELLING FAST*
www.170russell.com
w/ Alex Cameron
Also Appearing at Meredith Music Festival, Victoria and Fairgrounds, New South Wales.